A flight from Perth, Western Australia, to Malaysia was forced to turn around Sunday after technical problems made the aircraft shake violently, multiple outlets reported.
Multiple videos filmed inside of the A338 airbus show the cabin shaking and jerking the passengers, seats and tray tables from side to side.
"I thought I might die," one passenger, identified on Instagram as maesaya, wrote in the caption of a video. Another video of the rattling flight shows the moment the pilot spoke to the passengers via the intercom.
AirAsia is a discount airline that offers cheap flights throughout Asia and parts of Australia.
Passenger Sophie Nicolas told WA Today that she could tell the problem was "really bad" by looking at the flight crew's reaction.
She recalled to the news outlet that the captain said, "I hope you all say a prayer; I will be saying a prayer too and let's hope we all get back home safely."
Another passenger, Damien Stevens, told CNN that he heard a "loud bang" a little over an hour into the flight. Similarly, Nicolas said she heard an explosion from the aircraft's left wing. "It shook for the whole ride back, close on two hours," Stevens told CNN.
The pilot warned the passengers that the flight back to Perth would be slower because the aircraft was only working with one engine to limit the shaking, the West Australian reported.
The plane departed from Perth Airport at 6:50 a.m. and returned to the West Australian capital just before 10 a.m.
Listen to part of the pilot's intercom announcement at 00:25 in the 7 News video below.
The passengers applauded the AirAsia pilot after the aircraft landed safely in Perth. Once on ground, passengers were told that one of the blades had come off of the aircraft's turbines, according to The Telegraph.
Passenger Madeline Wright praised the pilot and the airline in a Facebook post. "Our reassuring captain talked us through the whole situation and gave us every piece of information he had," Wright wrote. She also said that the captain's full prayer comment was: "Everything is under control in the cockpit. If you want to say a prayer, that might help too."
AirAsia chairman Kamarudin Meranun responded on Tuesday to critics who attacked flight D7237′s pilot for asking passengers to pray, saying he stood by the captain.
"What is wrong with asking for prayers in whatever religion especially when you are in a tight position, seeking divine intervention while doing whatever humanely possible?" Meranun said, according to Free Malaysia Today.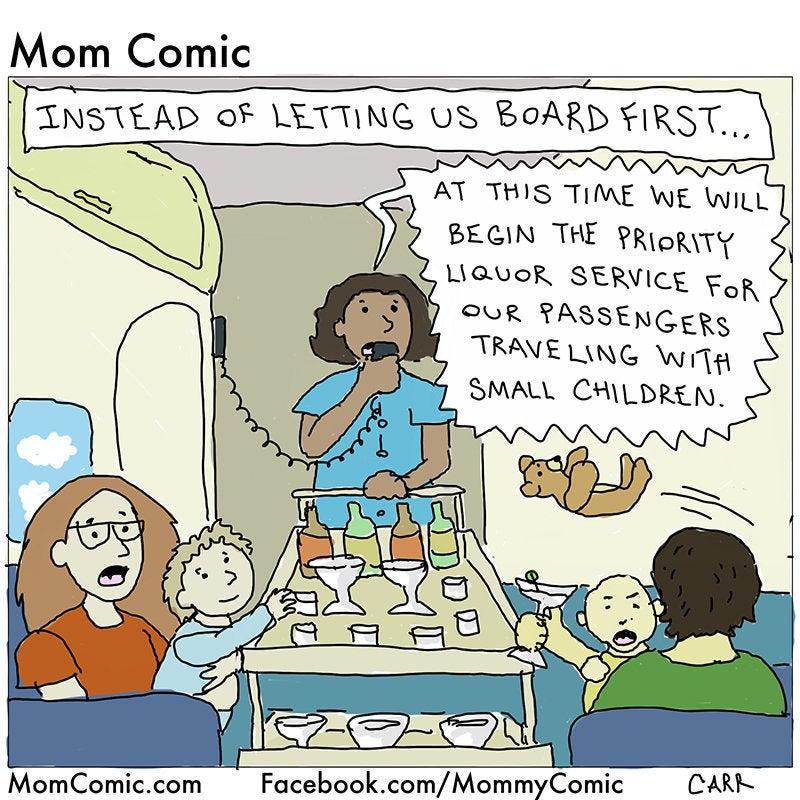 Comics That Sum Up Traveling With Kids