Bodies and wreckage from an AirAsia flight that went missing on its way to Singapore on Sunday were found on Tuesday in the Karimata Strait off the coast of Borneo, Indonesian rescue teams said.
"We've confirmed the wreckage was from the body of the plane," Murjatmodjo said.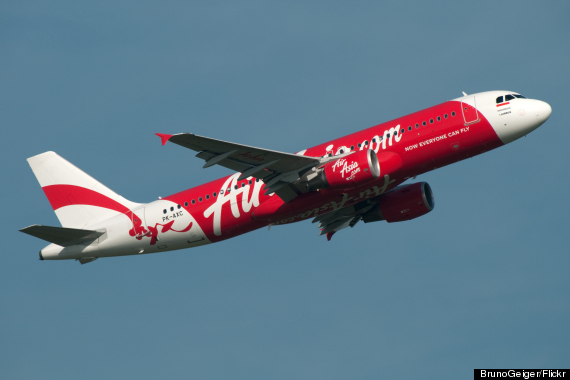 The plane, an Airbus A320, photographed above Singapore Changi Airport in 2010. (Photo credit: Bruno Geiger, Flickr)
According to The Associated Press, six bodies were originally spotted about six miles from the site of Flight 8501's last communications with air-traffic control. Three of the bodies, which were found intact and without life jackets, were brought to an Indonesian navy ship, National Search and Rescue Director SB Supriyadi said.
Debris, including what appeared to be suitcases and pieces from the aircraft, were also discovered floating in the Java Sea, members of search teams told the Indonesian news media.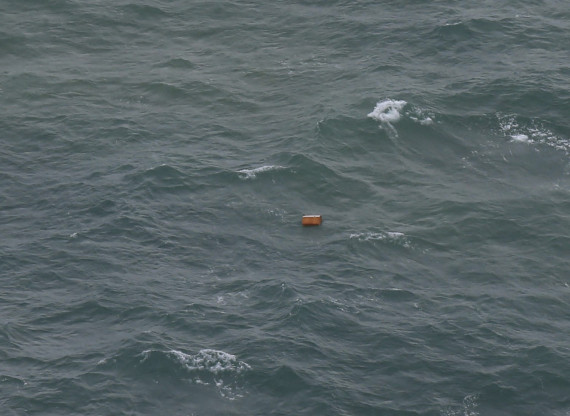 This aerial photo shows piece of objects floating on the waters of Java Sea near Central Kalimantan province, Indonesia. (AP)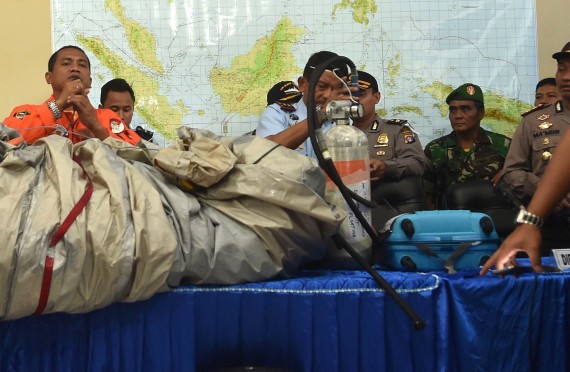 Members of the Indonesian air force show items retrieved from the Java Sea during search and rescue operations for the missing AirAsia flight 8501. (Photo by BAY ISMOYO/AFP/Getty Images)
AirAsia Flight 8501 went missing Sunday morning local time after taking off from Indonesia's second-largest city of Surabaya. No distress signal went out from the airplane. The Airbus 320-200 carried 155 passengers and seven crew on board, most of them Indonesians.
Satellite images showed heavy thunderstorms in the vicinity of the site where the plane lost contact on Sunday. Djoko Murjatmodjo of Indonesia's Ministry of Transportation told reporters during a press conference later that day that the pilot had requested to divert from the plane's scheduled flight path due to bad weather.
As footage of the grim discoveries aired on televisions at the airport in Surabaya, family members of the plane's passengers screamed and broke out into tears, AP reported. Several people reportedly collapsed after hearing the news.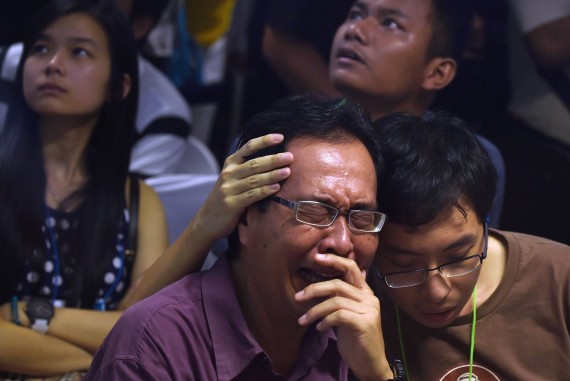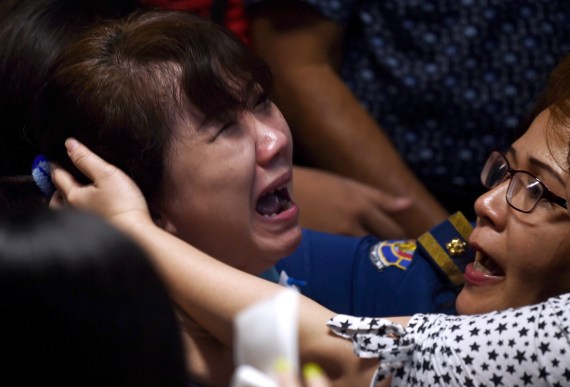 Family members of passengers onboard the missing Malaysian air carrier AirAsia flight QZ8501 react after watching news reports showing an unidentified body floating in the Java sea. (MANAN VATSYAYANA/AFP/Getty Images)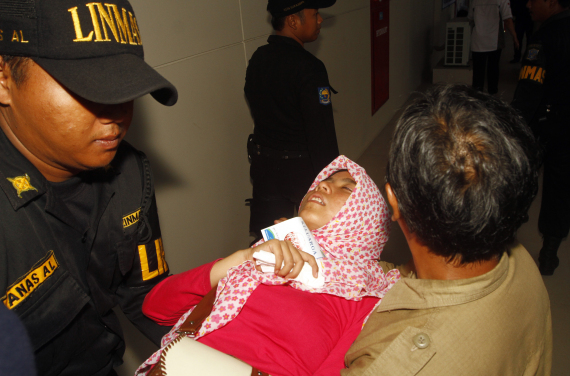 A relative of passengers on board the missing AirAsia flight QZ 8501 is carried by officials as she reacts to the news about the findings of bodies on the waters near the site where the jetliner disappeared, Tuesday, Dec. 30, 2014. (AP Photo/Firdia Lisnawati)
"My heart is filled with sadness for all the families involved in QZ 8501," he wrote. "On behalf of AirAsia my condolences to all. Words cannot express how sorry I am."
About 30 ships and 21 aircraft from Australia, Indonesia, Malaysia, Singapore, South Korea and the U.S. have been searching for the missing plane since Sunday. Rescue teams are now heading to the area where the debris was found to collect additional evidence.
Related
Before You Go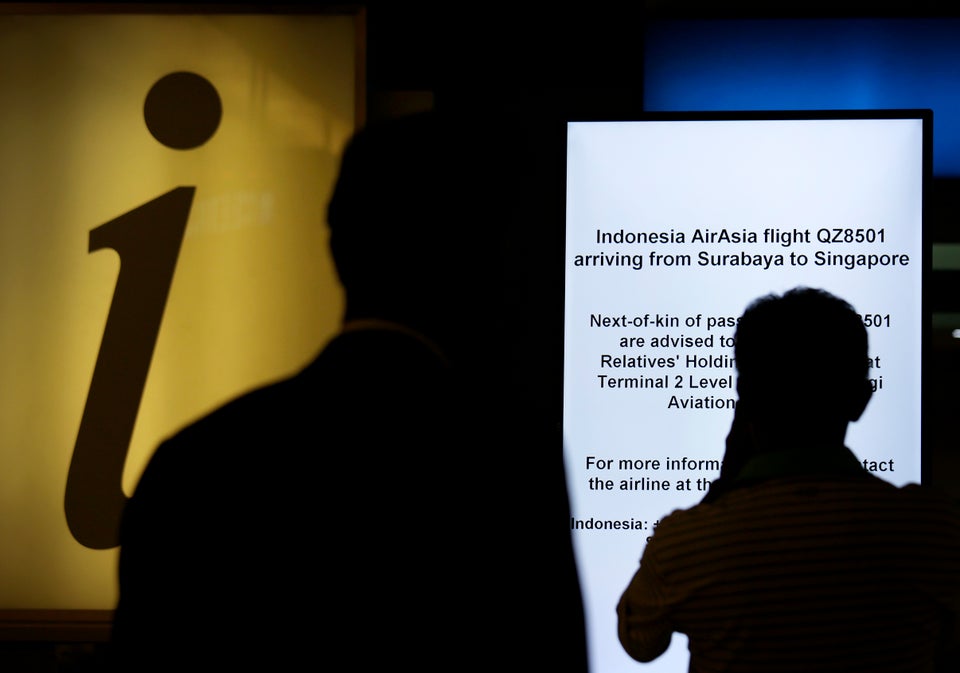 Missing AirAsia Flight QZ8501
Popular in the Community