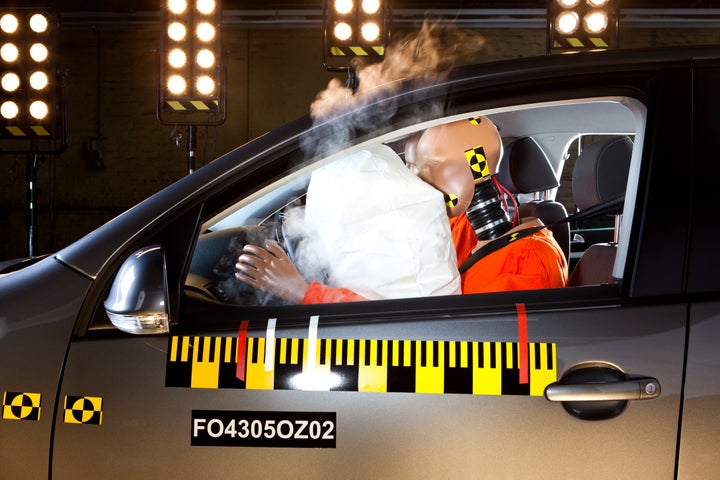 * Recall affects vehicles in N. America, Japan, Europe
* Supplier learned of issue in October 2011
* Biggest-ever recall for world No. 2 airbag, seatbelt maker
* Carmakers increasingly using common or similar parts to cut costs
* Takata shares fall nearly 10 pct
By Yoko Kubota and Ben Klayman
TOKYO/DETROIT, April 11 (Reuters) - Four Japanese automakers, including Toyota Motor Corp and Nissan Motor Co, are recalling 3.4 million vehicles sold around the world because airbags supplied by Takata Corp are at risk of catching fire or injuring passengers.
The move announced on Thursday is the largest recall ever for airbags made by Takata, the world's second-largest supplier of airbags and seatbelts. Shares of Takata, which first learned of the issue in October 2011, tumbled almost 10 percent in Tokyo trading.
The recall, also including vehicles from Honda Motor Co Ltd and Mazda Motor Corp, is the largest since Toyota pulled back more than 7 million vehicles in October to repair faulty power window switches. The scale of the recent safety actions underscores the risk of huge global supply chain problems as automakers increasingly rely on a handful of suppliers for common or similar parts to cut costs, analysts have said.
Toyota, Honda and Nissan said there were no reports of injuries or deaths because of the defective airbags, which affect more than 1.3 million vehicles in the United States.
Airbags are flexible fabric envelopes that inflate rapidly to cushion occupants in an accident. They were rolled out broadly in the mid-1980s and early 1990s, and are now required in most developed countries, with many vehicles offering multiple airbags.
However, U.S. requirements were changed in the late 1990s to lower the explosive force of airbag deployment after injuries caused by early generations of the technology.
In the current Takata recall, the airbag for the front passenger seat may not inflate correctly because of a manufacturing defect in the propellant used in the airbag inflator, the companies said. As a result, there is a risk of fires starting or of passengers being injured by metal fragments shooting up toward the windshield or down into the passenger foot well.
The recall covers some of the top-selling Japanese cars, including Toyota's Camry and Corolla, and rivals like the Nissan Maxima and Honda Civic. All of the vehicles in question were manufactured in or after 2000. None of the affected Camrys were sold in the United States.

The recall is not welcome news for Toyota, which took a hit to its reputation after it recalled nearly 19 million vehicles globally from late 2009 to early 2011 due to unintended acceleration claims.
"The huge recall is expected to generate a good deal of unwelcome attention, particularly for Toyota, as it strives to rebuild its reputation for quality in North America," IHS Automotive analyst Paul Newton said in a report.
Takata said it learned of the problem from an automaker it did not identify in October 2011 after an airbag deployment in Japan. It learned of a Honda accident in Puerto Rico the following month, according to documents filed with U.S. safety regulators.
From February 2012 through June last year, Takata could not reproduce the problem in testing, but that autumn the supplier was alerted to three additional incidents - two in Puerto Rico and one in Maryland - according to documents filed with the U.S. National Highway Traffic Safety Administration.
By October 2012, Takata concluded it was possible that the propellant in certain wafers made at its plant in Moses Lake, Washington, might be inadequately compressed, which could lead to the rupture, according to NHTSA documents.
By March this year, it also discovered that some wafers used in inflators made at a plant in Monclova, Mexico, for a year ending in late October 2002 may have been exposed to excess moisture, which could lead to a rupture, according to the NHTSA documents.
Takata is aware of only six cases where an inflator ruptured in vehicles in the field - four in the United States and two in Japan - as well as six cases in salvage yards in Japan, according to NHTSA documents.

In July and August 2012 in Japan, at scrap yards where airbags were being recycled, officials noted that airbags in some Honda vehicles deployed "strangely," adding to the probe, a U.S. spokesman for Honda said.
Industry officials said the elapsed time between the first report of a problem and the announcement of the recall was not unusual because companies typically search for patterns and possible causes of problems before launching a recall.
Toyota said in NHTSA documents that it also received a report in October 2011 about an accident in Japan related to the issue. The automaker then asked Takata to investigate, but through August 2011 no abnormalities were found with 66 recovered inflators.
In September 2012, Toyota said it received reports of three vehicles in the U.S. market with fractured inflators, and the automaker asked Takata to study 144 parts that were recovered.
In February 2013, Takata said the inflators were cracked, possibly because of lower material density increasing pressure on the part, so Toyota asked the supplier to determine if a trend was developing, according to NHTSA documents. On April 5, Toyota decided to conduct its recall, three days after Takata said certain inflators could be faulty.
Tokyo-based Takata said it supplies airbags and seatbelts to major automakers including Daimler AG and Ford Motor Co as well as the Japanese brands.
Some non-Japanese automakers were also supplied with the faulty airbags, Takata spokesman Toyohiro Hishikawa said. He declined to name those automakers.
General Motors Co said Takata is a supplier, but that the problem affected only about 55,000 Pontiac Vibe cars from model year 2003 built for the U.S. and Canadian markets. The cars were assembled at the Fremont, California, plant GM previously ran in a joint venture with Toyota and were included in Toyota's total recall number, a GM spokesman said. GM dealers will service its cars.
BMW has an undetermined number of vehicles affected by the recall, a U.S. spokesman for Takata said.
Officials with Chrysler, Daimler, Ford, PSA Peugeot Citroen , Renault SA and Volkswagen AG said they were not affected because they did not use the airbags covered by the recall. India's Tata Motors Ltd and its Jaguar Land Rover unit said they are not affected.
A Takata spokesman in the United States said no other customers were affected. Italy's Fiat SpA and India's Maruti Suzuki said Takata is not a supplier.

Between 2008 and 2011, Honda was forced to recall about 2.8 million vehicles after finding a defect with driver-side airbags supplied by Takata.
"When the last recall took place, we inspected everything such as the site of manufacturing, but we were not able to identify this problem," said Hideyuki Matsumoto, another spokesman for Takata.
The present recall, announced during Japanese trading hours, hit Takata's shares harder than stock prices of automakers, who typically carry reserves for recalls and warranty costs.
It is the largest recall for Takata since 1995 when the company was involved in a recall of more than 8 million vehicles because of defective seatbelts.
Shares in Toyota, Honda, Nissan and Mazda, which continue to be supported by a weakening yen, were up between 3.1 and 5.8 percent, outpacing a 2 percent rise in the benchmark Nikkei .

Before You Go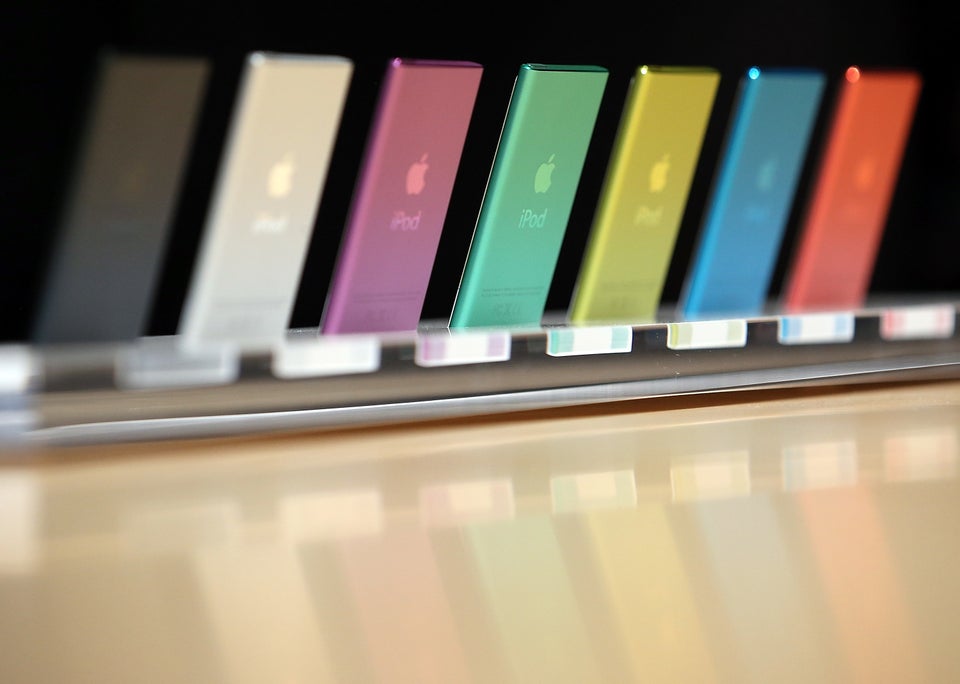 15 Products On The Verge Of Death
Popular in the Community