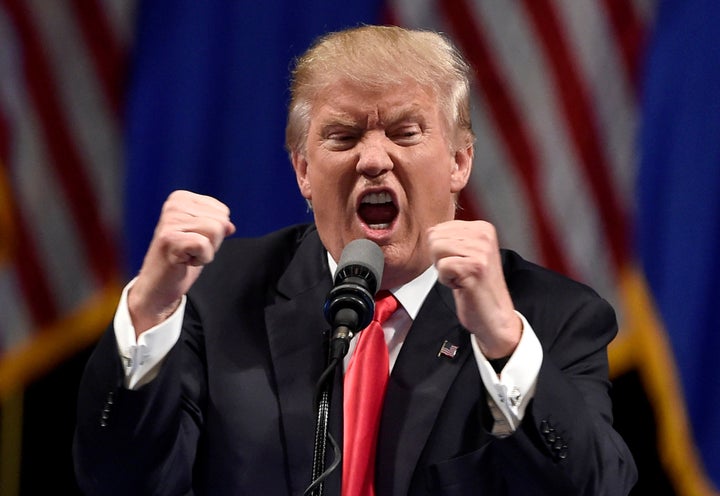 Airbnb CEO Brian Chesky doesn't like Donald Trump very much.
"Anyone who tries to put up barriers against culture is going to be on the wrong side of history," Chesky said Monday during an interview at the Cannes Lions International Festival of Creativity, according to USA Today.
Chesky is the latest Silicon Valley heavyweight to speak out against the presumptive Republican nominee, joining Facebook CEO Mark Zuckerberg -- who in an April speech said that "instead of building walls, we should build bridges" -- and Apple, which said last week that it will not give any funding or support to the Republican National Convention next month because of Trump's relentlessly divisive style.
There's every chance, of course, that Chesky is criticizing Trump because he genuinely disagrees with the candidate's racism, misogyny, xenophobia and/or mendacity. But it's worth noting that if Trump were to realize his goal of a closed-up, walled-off America, it would be bad for business for Chesky and a lot of his colleagues. As far as Silicon Valley is concerned, the more borderless and stateless the world becomes, the better things get for global capitalism.
Airbnb, as a business, doesn't stop at the border. It exists to serve world travelers. Trump, whose signature policy issue is his promise to build a wall along the U.S.-Mexico border, would put that kind of free-flowing international commerce at risk. 
So Chesky's anti-Trump stance aligns, incidentally or not, with the interests of his company, which relies on people being willing to open their homes to strangers from around the world. Chesky noted that more than 5,000 people were using Airbnb during the festival in Cannes. 
Somewhat ironically, Airbnb has been under fire recently for racist and homophobic behavior on the part of some of its hosts. Chesky said in the same interview that Airbnb is trying to find a solution to the problem, according to the New York Post.
A borderless world would have all sorts of implications for tech companies. On the one hand, it could create opportunities for lower corporate taxes, something that Trump would likely support. On the other hand, it would also mean the free flow of people, ideas and especially labor between countries. Facebook's executives have been pushing hard for years to get immigration policies loosened. An industry obsessed with scale cannot afford to be nationalist.
Calling all HuffPost superfans!
Sign up for membership to become a founding member and help shape HuffPost's next chapter