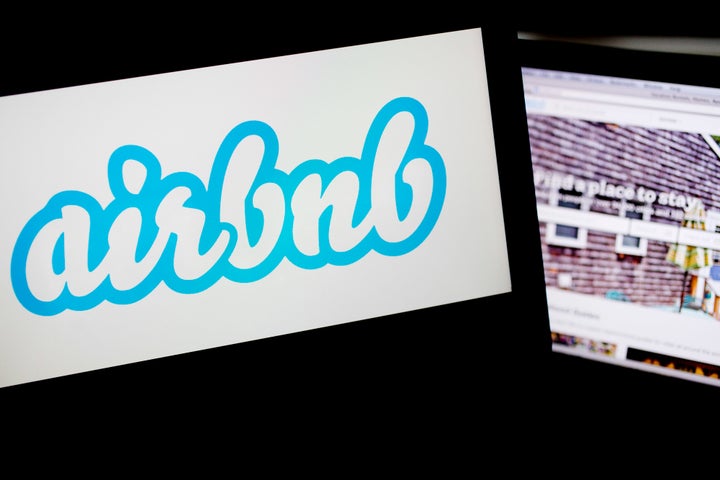 Airbnb may become the biggest platform for political organizing that Chris Lehane has ever gotten his hands on.
The home-renting service last week hired the longtime Democratic strategist as its first-ever head of global policy. Lehane previously spent recent years working with billionaire hedge fund manager and environmentalist Tom Steyer to prop up eco-friendly political candidates.
The San Francisco-based Airbnb is Lehane's next big challenge, as he seeks to translate its more than 4o million guests and 1.5 million listings in 34,000 cities into a force for meaningful change.
"The platform is really people for people by people," Lehane told The Huffington Post. "You have a community that is organizing itself and tends to be interested in policy and the world around them."
Tech startups are quickly becoming major forces in local markets. Uber, for example, has used its lobbying might and enormous user base to influence local regulations, allowing it to operate virtually unencumbered by local taxi and livery rules in many places. Tesla Motors has challenged state regulations requiring auto manufacturers to sell cars through dealers, winning the right to vend its vehicles in all but a handful of states.
Airbnb is particularly well-equipped to impact income inequality and climate change, Lehane said.
The company was founded in San Francisco in 2008, around the time of the financial collapse that led to the Great Recession. By allowing users to list spare rooms online for budget-wary travelers to rent, the service was originally billed as a means of making ends meet. Though the super-rich have begun using it -- the site boasts more than 1,400 listings for castles -- Airbnb has largely stuck to its mission of democratizing the hospitality industry.
Lehane said more than half of hosts currently listing their homes on the site earn middle-class incomes.
"I don't think there's another company that I'm aware of whose inherent product is addressing economic inequality," Lehane said. "Well over 50 percent of users who are hosting are middle class folks who are saying they are hosting to supplement their income."
By providing shelter to travelers in cities, the service helps reduce the need for more commercial hotels. Hotels accounted for 21 percent of the tourism industry's carbon emissions in 2008, according to the World Economic Forum.
"You have less of a carbon impact because you're using pre-existing housing and making incredibly efficient use of space that already exists," Lehane said of Airbnb.
Of course, there are those who abuse the system.
Nearly three-quarters of Airbnb rentals in New York City last year were illegal, according to a report released last October by Eric Schneiderman, the state's attorney general. Commercial operators -- not cash-strapped individuals -- maintained properties that attracted more than a third of all private reservations, with some landlords running illegal hostels that don't comply with local regulations. Individuals can also rent out their apartment in breach of their lease, potentially leading to complications for both guest and host.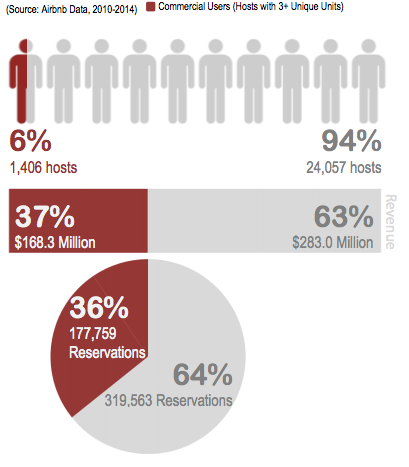 But an online marketplace such as Airbnb, as long as it remains a transparent platform for users, can become self-policing.
"You have to create mechanisms to make behavior visible and have a separation of power where parts of the system are checks on the others," Fred Kofman, a philosopher at LinkedIn who studies how business systems work and interact, told HuffPost. "You need awareness, transparency and cross-checking. No single point of control will get the system on the trajectory of self-regulation."
Airbnb attracts users who monitor other listings for shady activity in their cities, Lehane said.
"There's a social contract within the platform -- it really is a people-to-people platform," Lehane said. "People care about where they live, the world they live in. And those people are willing to change to impact their actions."
Related