An Airbnb listing for a house in the French town of Palaiseau, near Paris, was quickly taken down after renters reportedly made a grim discovery in the garden: a corpse.
A group of young friends had rented the home in the Paris suburb to celebrate a birthday. They said they found the body facedown in the garden and covered by branches.
The corpse was "hunched in a dug-out area, her head against the ground, covered in branches and surrounded by wood stumps," police told Agence France Presse.
French newspaper Le Parisien reported that the homeowner, identified only as "Emmanuel L.," was vacationing with his wife and five children when the renters phoned him on Saturday, saying they had discovered the body earlier that day. He told the newspaper in French that he was "dumbfounded" by the news.
"According to them, the body belongs to a woman of advanced age and was partially decomposed," he said in French. "They told me that they were shocked and that they left."
The Airbnb listing, since removed, described the house as a recently-renovated, sunny home with seven bedrooms, a jogging path, a pool and a forest in the back for 400 euros (about $435) per night.
"We have offered our assistance to the police and will help them with their investigation in any way we can," Airbnb said in a statement. "We have reached out to the host and guests and will provide all necessary support."
Before You Go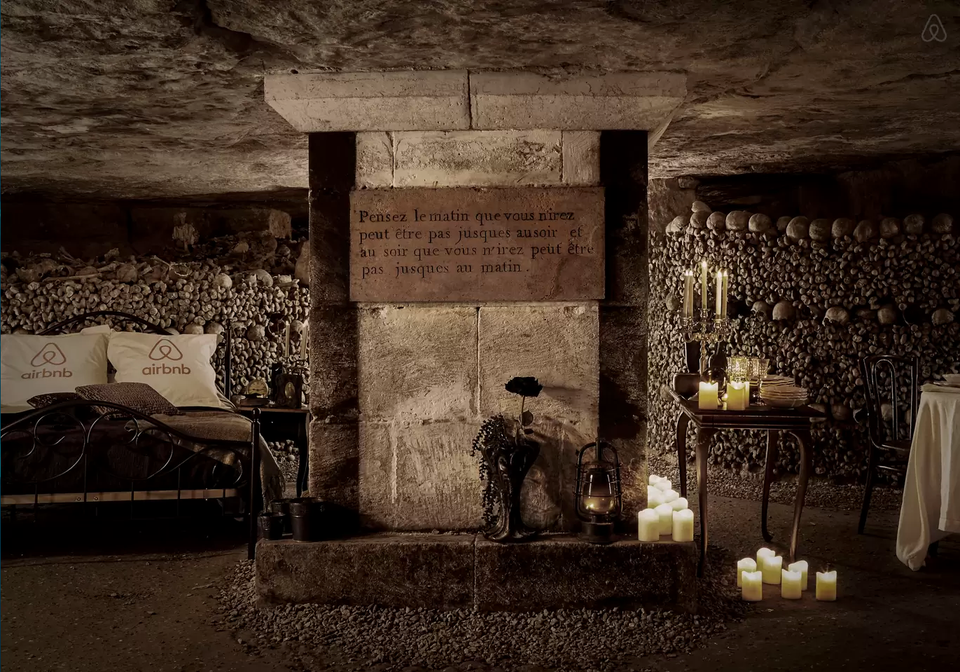 AirBNB Catacombs
Popular in the Community