In the wake of the historic floods in Louisiana that damaged 40,000 homes, Airbnb is making it a little easier for people in need to access free shelter.
Airbnb activated its disaster response tool on Monday, which enables users to post their homes for free. Typically, hosts have to charge at least $10.
The company is also waiving its service fees for both guests and hosts. Airbnb usually charges hosts three percent and guests between six and 12 percent of the reservation subtotal.
"People are losing everything they have," Airbnb representative Nick Shapiro told The Huffington Post. "We have an ability to help people, at least in the short term, to get a comfortable bed, a home-cooked meal ― which is a very different experience from what they'd get in a shelter."
Airbnb is waiving service charges and allowing hosts to post for free through September 4.
Since the tool was activated, at least 180 people from New Orleans to Alexandria have offered to host evacuees, according to Shapiro.
The disaster response tool first launched after Hurricane Sandy in 2012.
A host took in evacuees and reached out to the company with the idea of waiving the standard fees, according to Shapiro. Airbnb waived all fees, and about 1,400 hosts in New York opened their doors to people affected by the hurricane.
In 2013, Airbnb made the disaster response tool official.
When the tool is activated, the company automatically emails hosts in the affected areas and asks if they are able to help.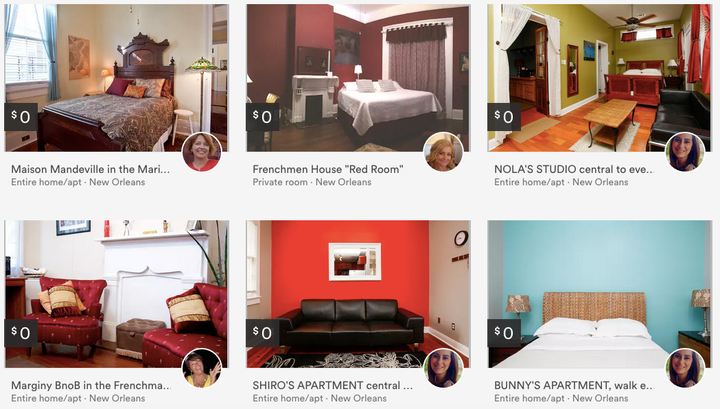 Since the disaster response tool was launched in 2012, there haven't been any complaints registered about discrimination in the disaster areas where the tool has been used, according to Shapiro.
Related
Before You Go
Deadly Louisiana Flooding Photos