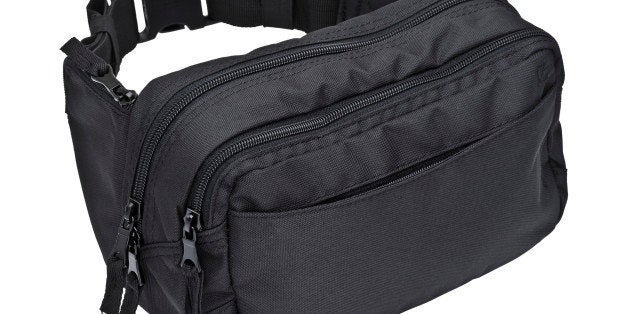 Two erotic tantric massage professionals recently visited the nation's capital, for the purpose of meeting with clients -- which in D.C., means mostly "someone between 40 and 60" who "probably works as a consultant in some capacity," says Phillipe, one of the two men, "because everyone in D.C. is a consultant of some sort."
Not everyone in D.C. is so friendly to this line of business, the men soon discovered.
Second is the world of erotic tantric massage, which Phillipe, who asked to be identified only by his first name, says is not particularly lucrative and is "a very edgy area, legally." He says his line of work is more like sexual surrogacy than prostitution -- a healing technique that may involve naked bodies but is "transformational" and "fulfilling" and not even particularly messy, if that's a concern.
"It's tantric, so there's not much fluid," says Phillipe. "For me, the tantric arts are a way for us to help people...Help them to breathe while experiencing pleasure."
But we're getting ahead of ourselves.
Phillipe and his partner -- "work, life, all of the above," says Philippe; his partner asked not to be identified by name at all -- rented a small apartment off Airbnb in a busy part of D.C., Adams Morgan, where it is notoriously hard to find parking. They found a spot a few blocks away, and turned up at the apartment, without their luggage, to check in. Which is when things started going wrong.
"The thing that really made them look creepy was that they were wearing fanny packs," the apartment's owner, Nicole, again, no last name, told the website PandoDaily.
Her boyfriend apparently thought the fanny packs indicated the men were drug dealers, then tracked down Phillipe and his partner's website, after which he and Nicole concluded that the pair were prostitutes instead.
The site describes an array of male-on-male nude massage services that the men provide, including therapeutic, erotic, and tantric options. The services listed on the site, which range from $125 per hour to $300 per hour, aren't described in explicitly sexual terms, but the language, which stresses "erotic joy" and "erotic edges," certainly seems to suggest that such activity is in the offing. For a little extra, you can try a session called "The Assmaster." Photos and videos on the site that feature full-frontal nudity and genital contact also suggest that this is not your run-of-the-mill massage service. The men offer discounts for customers who agree to appear on video.
The men may or may not have then agreed to meet a friend if Nicole's at the apartment, in what Phillipe -- whose website could give the impression of promoting prostitution, if looked at in a certain way -- describes as a "sting." We do know that Nicole soon called Airbnb to complain (though not before the men brought their bags to the apartment, where they managed to lose a red clown nose).
Nick Papas, an Airbnb spokesperson, confirmed to HuffPost that Phillipe and his partner "have been removed from Airbnb," though he couldn't say if the men had been afforded an opportunity to contest their removal.
He also sent over this statement about the incident:
Once the host brought this to our attention we quickly canceled the trip and compensated the host for the entirety of the reservation. We are continuing to investigate this further and we'll provide the host with whatever assistance we can.
"I really don't think I'm going to use Airbnb ever again," she said. "Most people are normal, but it seems really easy for something like this to happen."
Phillipe says that the red nose was a gift from a friend who works as a clown; that it must have fallen out of the bag he did eventually bring up to the apartment, before the eviction, and isn't part of his tantric work. He also thinks that homophobia was behind Nicole's call to the company, but that even if he and his partner were unfairly besmirched and evicted -- he plans to complain to Airbnb about their lack of due process -- she is probably right to quit being a host.
"If she doesn't want people to have sex on her bed, she shouldn't rent out her apartment," he says.
He's considering making couple of changes, too -- he'll be checking in with another friend of his who does erotic tantric massage, to "see if anything I'm doing is outside the law."
And he'd like to clear up one more point. "I've never seen a drug dealer with a fanny pack," he says. "Not that I've seen a lot of drug dealers."
For that matter, you wouldn't find Phillipe or his partner wearing an article of that type, either.
"Neither one of us owns a fanny pack," he says, though "I actually thought about getting one," since they're "quite convenient."
BEFORE YOU GO
PHOTO GALLERY
The Safest And Most Dangerous Cities For Travellers