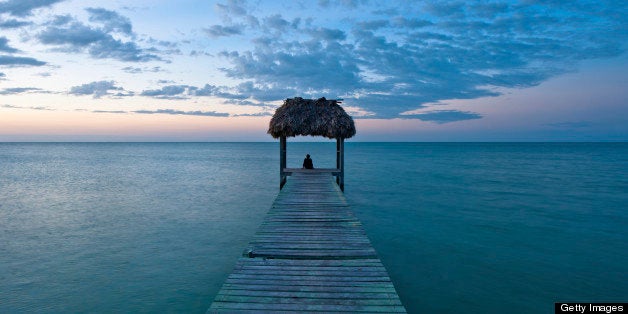 In a move sure to upset some privacy advocates, Airbnb announced on Tuesday that it would start requiring its users to verify both their online and offline identities. Unlike its cheaper competitors, the residential rental website now requires a "random 25 percent of users" to abide by the new measures.
AllThingsD reports the site will require "users to show that they are a real established online person (through a history of participation and an active existing network on Linkedin or Facebook, or three positive reviews from previous Airbnb stays) and a real established offline person (by scanning their photo ID with the Airbnb mobile app or providing personal details as they would with a credit check)."
The Huffington Post decided to see how difficult the process really is, and I was the test case.
I was not in the "random 25 percent of users," and thus was not automatically required to verify my identity when I tried to create a new account. After navigating to a page to volunteer for the identification process, I was presented with five steps.
1) Verify offline ID
2) Verify online ID
3) Upload a profile photo
4) Verify your email address
5) Verify your phone number
Of all the steps, verifying your offline identity is by far the most arduous. You either have to scan in an identification, or you have to "confirm a few personal details that only you would know."
I didn't have a scanner handy, so I chose the second option.
The first set of personal details I had to confirm was my full name and address; safe enough until, at the end of the page, I was asked to provide the last four digits of my Social Security number.
I hesitated a little before giving that to the site.
Turns out that with my name, address and digits from my Social Security number, Airbnb can find out all sorts of things about me -- like my previous addresses, my birthplace and my mother's maiden name. The site asked me to confirm these details, and then moved on to verifying my online identity.
There are two ways to do this via Airbnb: you can let the site access either your Facebook or LinkedIn profile. I thoughtlessly clicked the button that provided access to my Facebook, and only then realized that my Social Security number and Facebook information were all in one place -- not a good idea if the site were ever to get hacked.
After that, the worst was over. I uploaded a profile picture, although I also could have taken one right then and there with my webcam. Verifying my email was equally predictable and easy; the good folks at AirBnB sent an email to my Gmail address, which I used to confirm my new account. The threat to verify my phone number didn't pan out; I still haven't been prompted to give my digits or suddenly received a phone call.
All in all, it wasn't as difficult as it was made out to be, but I'm thinking of getting LifeLock now. But with recent news of so many online services hacked, I could see more than a few people nervous to give Airbnb even part of their Social Security number.
Calling all HuffPost superfans!
Sign up for membership to become a founding member and help shape HuffPost's next chapter