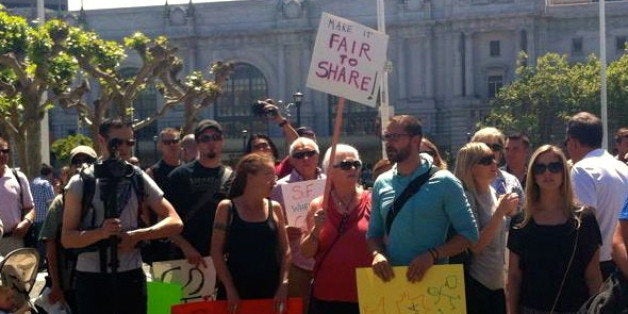 Home-sharing supporters gathered outside San Francisco City Hall Tuesday to protest a proposal they said would nearly outlaw short-term housing rentals in the city offered by websites like Airbnb and VRBO.
Airbnb regional public policy head David Owen urged the company's San Francisco hosts in an email Monday to gather in front of City Hall to rally against a controversial ballot measure backed by housing activist Calvin Welch, former city planning commissioner Doug Engmann and public relations professional Dale Carlson, the San Francisco Chronicle reported.

The initiative would restrict short-term rentals to neighborhoods with commercial zoning, require permission from landlords or homeowners associations, create insurance requirements and reward tipsters who inform on hosts scoffing the rules.
"Lawmakers have spent a lot of time studying this issue, and there's room for all of us to work together -- we don't need to rush to the ballot box," said Home Sharers of San Francisco member Peter K., a rally organizer who has declined to share his full name with the media until the short-term rental laws are clarified.
"It makes things worse than the status quo, not better," he continued. "Specifically, it adds layers of red tape and bureaucratic roadblocks for anyone who wants to share their home."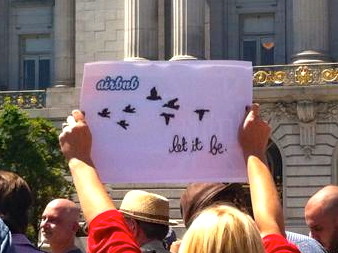 A protestor in front of San Francisco City Hall holds up a sign denouncing proposed home-sharing restrictions.
The proposal's backers said the limits are necessary amid San Francisco's housing shortage and affordability crisis.
"The short-term rental market is exploding and cries out for some sort of regulation," Welch told the Chronicle. "People are stunned to find out that a house on their block is now a hotel."
"We want to work with everyone in San Francisco who cares about home-sharing, but this proposal would make it even harder for San Franciscans to make ends meet," Airbnb said in a statement to HuffPost. "More than half of Airbnb hosts in San Francisco use the money they earn to pay their mortgage or rent and the overwhelming majority share only the home in which they live. We hope to work with everyone on policies that help San Franciscans pay the bills and stay in the city they love."
The company has spoken out against its hosts abusing the platform and applauded San Francisco city attorney Dennis Herrera's lawsuit filed last week against landlords who allegedly evicted their tenants in order to list on Airbnb and similar sites.
The measure is more restrictive than another initiative introduced earlier this month by San Francisco Board of Supervisors president David Chiu, which aims to end the "hotelization" of apartments by allowing only primary residents who live in their dwellings at least three-quarters of the year to rent housing. Both proposals would require hosts to register with the city.
But some hosts said Chiu's proposed regulations infringe on their rights as homeowners.
"I pay my taxes," Marin McElhaney of Lower Pacific Heights told HuffPost at the rally, explaining that she used Airbnb to raise $45,000 to open her own food truck. "I pay a lot to have that home and I should be able to do with it what I want."

Related
Before You Go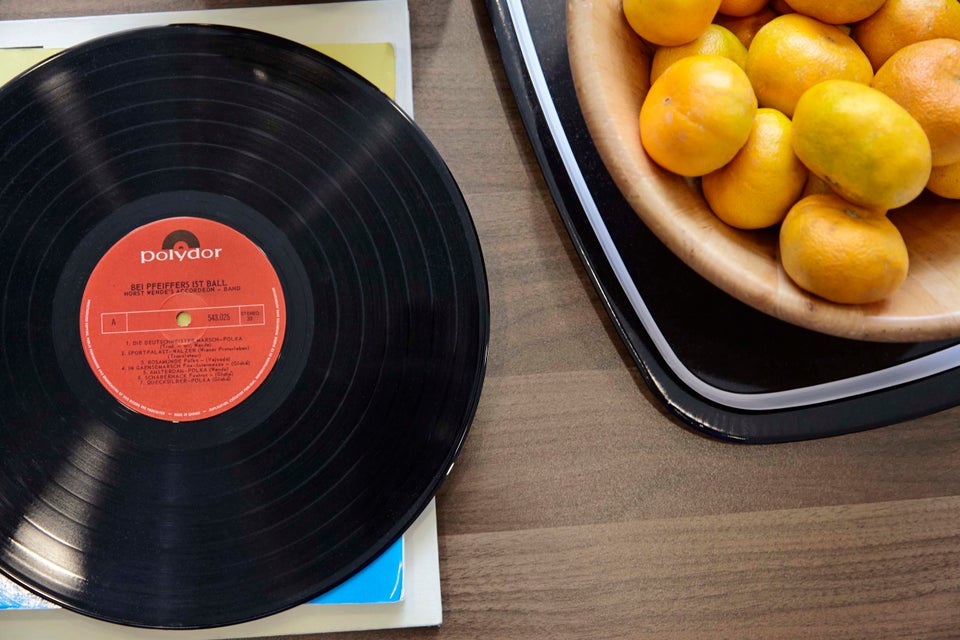 Inside AirBnB's HQ
Popular in the Community