Airbnb is leveraging its massive global network to make good on its commitment to host 100,000 displaced people over the next five years. The rental giant's new platform, Welcome, allows relief organizations to connect refugees and people uprooted by natural disasters with Airbnb hosts, at no cost.
"It's easy to feel powerless when you think about massive global challenges such as the refugee crisis, but there are things everyone can do that make a big difference," Joe Gebbia, one of Airbnb's founders, said Wednesday.
The platform works by connecting users with nonprofits that specialize in finding temporary housing for refugees. Airbnb has partnered with eight relief organizations so far, including global refugee agencies like the International Rescue Committee, as well as more local groups like Singa France and Singa Quebec. The company said it's actively working to expand the number of partners.
The refugee experience is largely defined by uncertainty and moving parts. For people who have fled their home and are arriving in a new place, it's common not to know where to turn to find safe haven.
Airbnb said it believes it's well-positioned to fill the gap in this need for transitional housing.
"The simple act of opening up your home provides the basics of shelter and safety," it said. "By welcoming an individual or family into your home you'll also be providing a sense of connection to the community and a feeling of belonging."
Since then, 6,000 people have already offered to open their home to refugees at no cost across multiple continents, Airbnb said.
But the concept stems from a pilot program Airbnb launched in 2012 after Hurricane Sandy.
"It was one New York host on Airbnb who had a great idea," Gebbia said Tuesday in a blog post. "She wanted to volunteer her spare bedrooms and she didn't want to get paid for it. That's what started a 24-hour engineering marathon to create that capability."
Related
Before You Go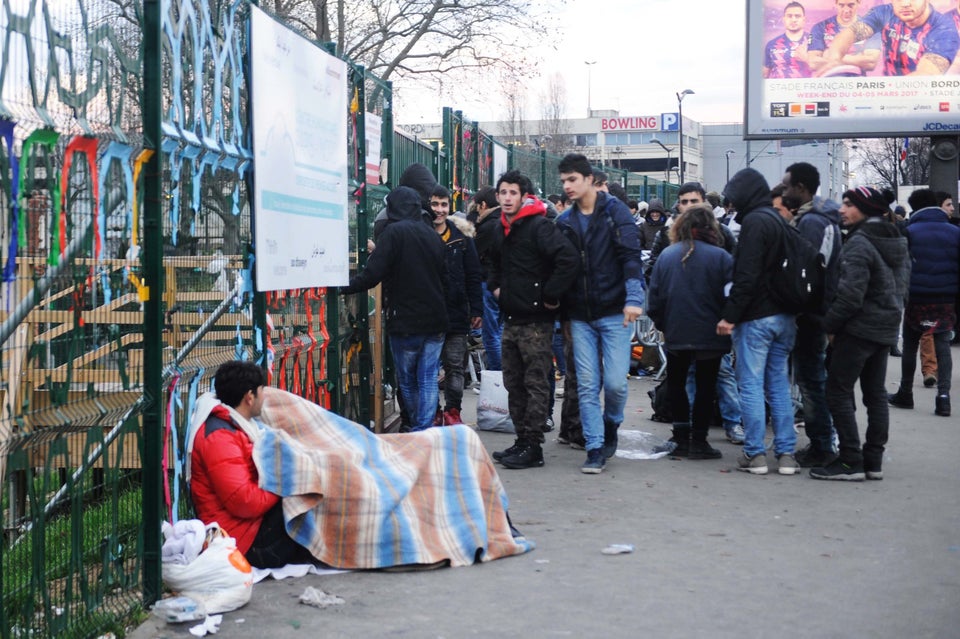 Migrants & Refugees Sleep On The Streets Of Paris