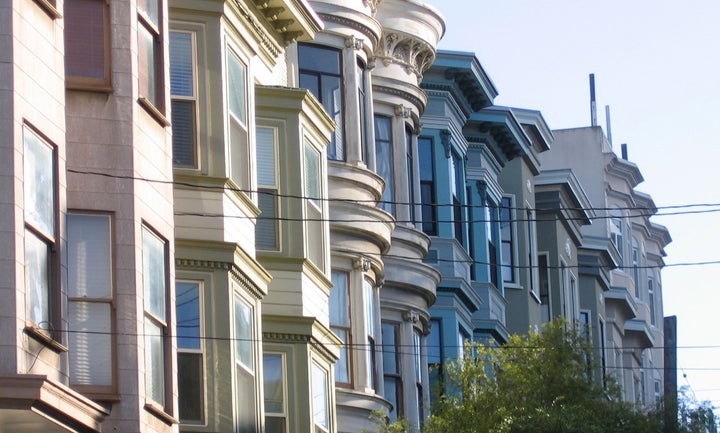 SAN FRANCISCO -- In a major victory for one of the world's most valuable startups, San Franciscans voted Tuesday against further regulating Airbnb and other short-term rental services.
Proposition F, which voters rejected 55 to 45, would have placed stronger restrictions on short-term rentals in the city to limit home-sharing's impact on skyrocketing housing prices. The vote was the latest skirmish in the ongoing battle between San Francisco's booming tech industry and residents concerned about gentrification's squeeze on middle- and working-class families.
Currently, short-term rental units in San Francisco can only be rented out 90 days a year, unless hosts are also living in the unit during that period. Under Prop F, these rentals would have been further limited to 75 days a year, whether a host was present or not.
The measure also sought to allow any "interested parties," including anyone living within 100 feet of the rental unit, to sue policy violators, and would have required hosts to notify their neighbors by mail of their intention to rent a unit. Hosts would have also been required to submit quarterly reports about their rentals to the city. In addition, Prop F would have outlawed the short-term rental of in-law units, would have required tenants to notify their landlords before subletting a room or unit to tourists, and would have made it a misdemeanor for online platforms, such as Airbnb and VRBO, to list properties that have not met those standards.
Airbnb, which is valued at over $25 billion, poured $8 million into fighting the ballot measure. The campaign sent out mailers, aired TV spots featuring California's Democratic lieutenant governor, Gavin Newsom, and organized 400 workers to knock on doors across the city. While Prop F's effect on Airbnb's bottom line would have likely been negligible, the company worried that the proposition's passage in its hometown would set a precedent across the country, as other U.S. cities consider adopting similar proposals.
"Tonight, in a decisive victory for the middle class, voters stood up for working families' right to share their homes and opposed an extreme, hotel industry-backed measure," Airbnb said in a statement. "This victory was made possible by the 138,000 members of the Airbnb community who had conversations with over 105,000 voters and knocked on 285,000 doors. The effort showed that home sharing is both a community and a movement."
Proponents of Prop F argued that the measure would prevent San Francisco's housing shortage from getting worse by limiting the number of homes that could be turned into pseudo-hotels and reducing landlords' incentive to evict longtime residents in order to convert units into profitable short-term rentals. Airbnb, meanwhile, argued that the company helps individuals afford their pricey rents and mortgages by letting them make money off a spare room.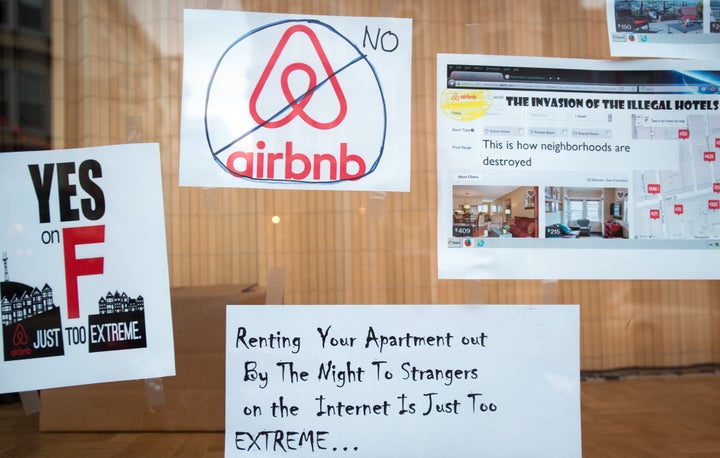 The Prop F vote came about a year after San Francisco imposed limits on how many days a year individuals could rent out rooms or their homes, and required companies like Airbnb to collect hotel taxes. Prop F's backers said these restrictions were weak and full of loopholes, while Airbnb argued that the city had not allowed enough time to let the regulations go into effect.
The largest donor to the Prop F campaign was Unite Here, a union that represents hotel workers. The measure also had strong financial backing from the San Francisco Apartment Association, which represents rental property owners. Politicians like Sen. Dianne Feinstein (D-Calif.) and former San Francisco Mayor Art Agnos endorsed the proposal, while tech-friendly San Francisco Mayor Ed Lee opposed it.
Prop F was just one of several San Francisco ballot measures aimed at fixing the city's housing crisis. Wealth has poured into the Bay Area as the tech industry has flourished over the past few years, causing housing prices and the eviction rate to surge. The city has struggled to meet the demand for affordable housing as some residents are forced to leave the city altogether.
Five other measures on Tuesday's ballot addressed these issues, including an affordable housing bond, a proposal to help save "legacy businesses" and a moratorium on development in the city's historic Mission District, where tensions between tech industry gentrifiers and longtime middle-class residents have reached a critical point. All of those measures passed Tuesday, except for the Mission moratorium.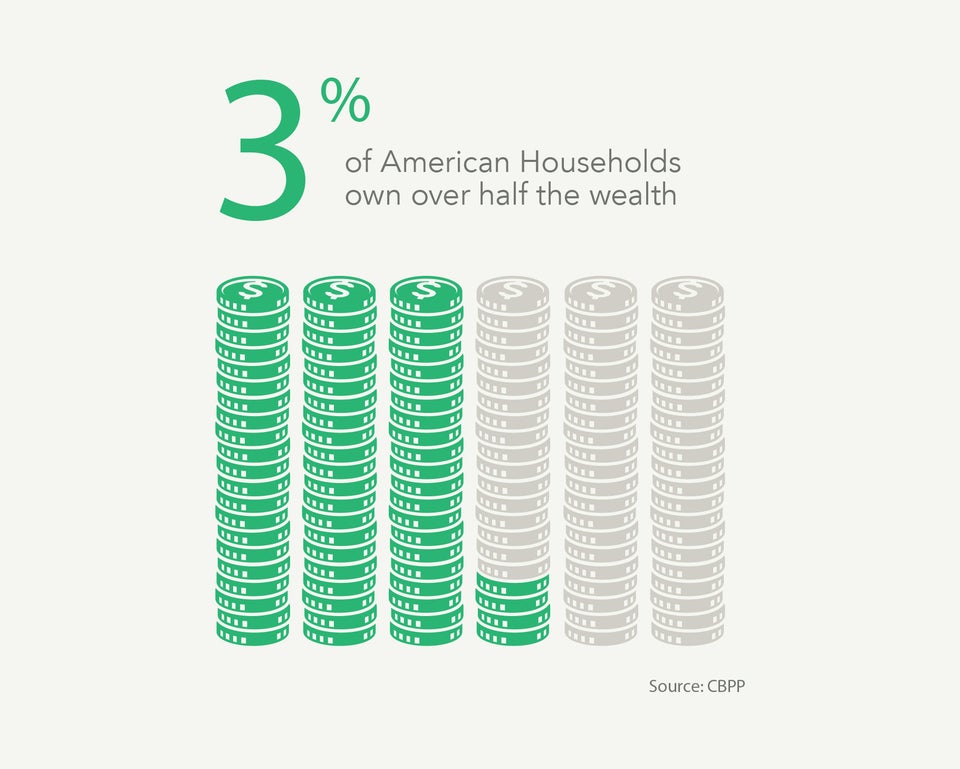 Income Inequality In California
Popular in the Community