Airbnb took subtle, but critical aim at President Donald Trump's executive order barring the entry of refugees and immigration from seven predominantly Muslim countries during the Super Bowl on Sunday.
In a 30-second advertising campaign called #weaccept, the rental giant had a simple message for viewers, played over the changing faces of people from different minority groups: "We believe no matter who you are, where you're from, who you love or who you worship, we all belong. The world is more beautiful the more you accept."
In a message posted to the Airbnb website on Sunday, the company's founders pointed to the ongoing refugee crisis, describing the urgent need the help millions of displaced people "in need of a place to belong."
"We know this is an idealistic notion that faces huge obstacles because of something that also seems simple, but isn't - that not everyone is accepted. People who've been displaced, whether because of war or conflict or other factors, are acutely vulnerable to not being accepted," the founders, Brian Chesky, Joe Gebbia and Nathan Blecharczyk, wrote. "They are, quite literally, in need of a place to belong, which is why we've been inspired to take action."
On Twitter, Chesky, the CEO of Airbnb, said the company would also contribute $4 million over the next four years to the International Rescue Committee, a relief agency for refugees.
Shortly after Trump signed his executive order last week, Chesky sent a memo to Airbnb employees expressing his opposition to the ban, which he called "a policy that I profoundly disagree with ... a direct obstacle to our mission at Airbnb."
The company garnered widespread support for the Super Bowl spot on social media during the game. Former Secretary of State John Kerry called it "leadership that's needed!" and former Attorney General Eric Holder said it represented "who we truly are."
In the letter published Sunday, Airbnb's founders addressed criticism that its platform can allow hosts to discriminate against users. The company adopted new policies in September to address those fears, and affirmed it was still working towards inclusion and "these efforts are just the beginning."
"The painful truth is that guests on Airbnb have experienced discrimination, something that is the very opposite of our values," they wrote. "We know we have work to do and are dedicated to achieving greater acceptance in our community."
Before You Go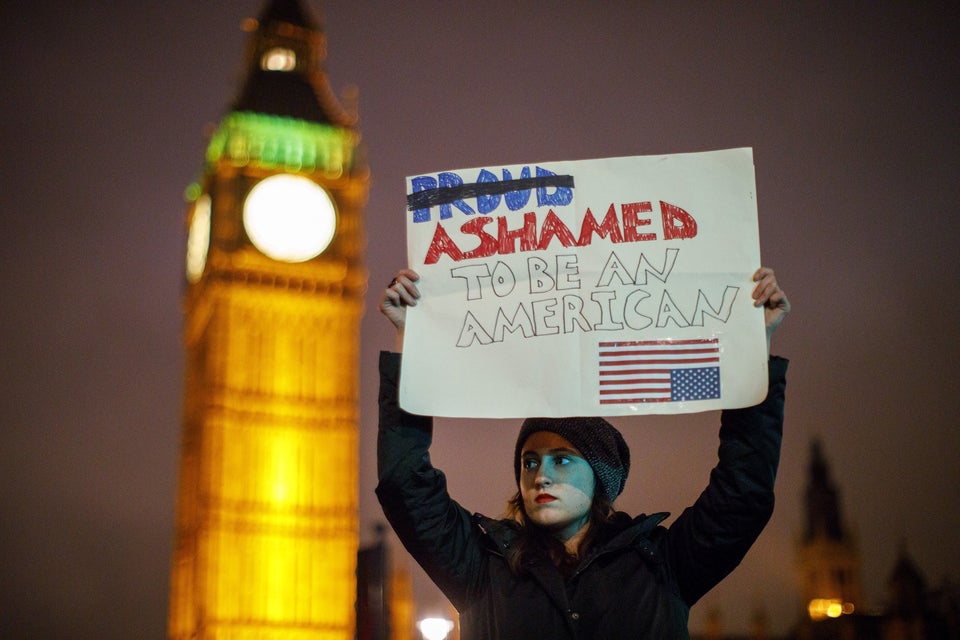 The World Protests President Trump