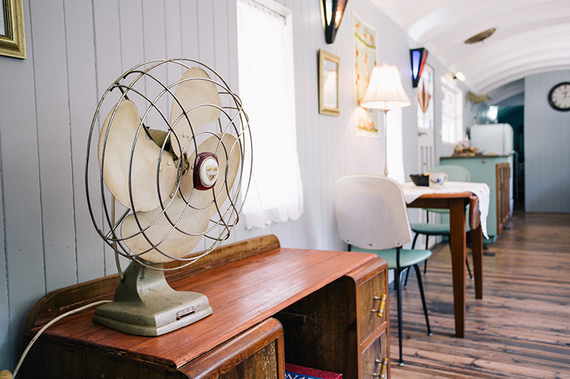 If you think it's about time for the masses to have a viable alternative to expensive and underwhelming hotels, you will love AirBnB. This is an uber-efficient online lodging service that allows anyone to list an apartment, home, or even a single room for travelers to rent. While it seems like a fantastic idea, some have found a few drawbacks to the service that will make it less attractive to certain travelers. Let's take a closer look at what AirBnB is really all about.
Why AirBnB is Spilling Over Into the Mainstream
AirBnB has exploded in popularity over the last couple of years for good reason. It provides affordable lodging accommodations for travelers who are in search of a place to stay besides the traditional hotel. Everyday people open their doors to travelers for a night, several days, a week or even longer. This is the perfect way to travel for adventurers who desire a true sense of the city or town they are visiting. It lets them get a gauge of the area in terms of nearby amenities, culture and the locals. Hop onto AirBnB's website and you will find an array of attractive apartments and homes open to travelers. Choose the one in the part of town that you are most interested in exploring and you'll be immersed in the area's culture. It's the complete opposite of staying in an overpriced hotel with a bunch of travelers who have little knowledge of the area.
The Positive AirBnB Stays Outnumber the Horror Stories
The majority of AirBnB users enjoy the experience. They typically pay less for more space and niceties than are available in the typical hotel room. AirBnB travelers can access many of the amenities of home as they are actually staying in another person's apartment or house. There is almost always access to a refrigerator, oven and other kitchen appliances, comfortable furniture and all the other niceties of home that you don't find in most hotels.
If you search the world wide web for AirBnB reviews, you will likely find some negative write-ups of the website as well as those who host travelers. AirBnB is slightly more risky than staying at a traditional hotel as you will be living in someone else's home. It is possible that the property owner leaves a mess in the home, reneges on the reservation or uses the arrangement as a means to steal your identity or rob you. Yet these negative instances are the exception to the norm. While you have to take a small leap of faith by placing your trust in a stranger who opens his home to you, the odds are that nothing will go wrong. It is important to note that you can even read reviews of AirBnB hosts and their properties before making reservations.
Much of AirBnB's success is due to the website's superior user experience design. It is extremely easy to find a nice place to stay at a low rate. Once you figure out where you are traveling to, head on over to the AirBnB website and filter the area's homes, apartments and rooms by location, price and other variables. It won't take long for you to find an acceptable place to stay. You will likely pinpoint suitable lodging at one half to two thirds of the price of local hotel rooms.
A Diversity of Lodging Options
AirBnB is not strictly limited to money-needy apartment tenants who are willing to rent out their place (or one of the bedrooms) to road warriors. The website has extensive accommodations available nearly everywhere. If you are looking for a simple studio apartment to rent for a night, you will undoubtedly find it on AirBnB. If you prefer an expansive penthouse with a rooftop hot tub, you will likely find that on the AirBnB website as well.
AirBnB makes sense for property owners/renters as well as most travelers. Those who have extra space or those who will be out of town can rent their place to cost-conscious travelers who desire the comforts of home. This is the ideal lodging solution for anyone who has grown tired of expensive hotels as well as those who do not want to stay in the tourist section of town. If you desire a true sense of what it's like to reside and live in the area, peruse the AirBnB website to find amenity-laden homes and apartments in neighborhoods/districts that travelers rarely frequent. You will save plenty of money, get an idea of what it's really like to live in the area and have access to the luxuries of a real home.