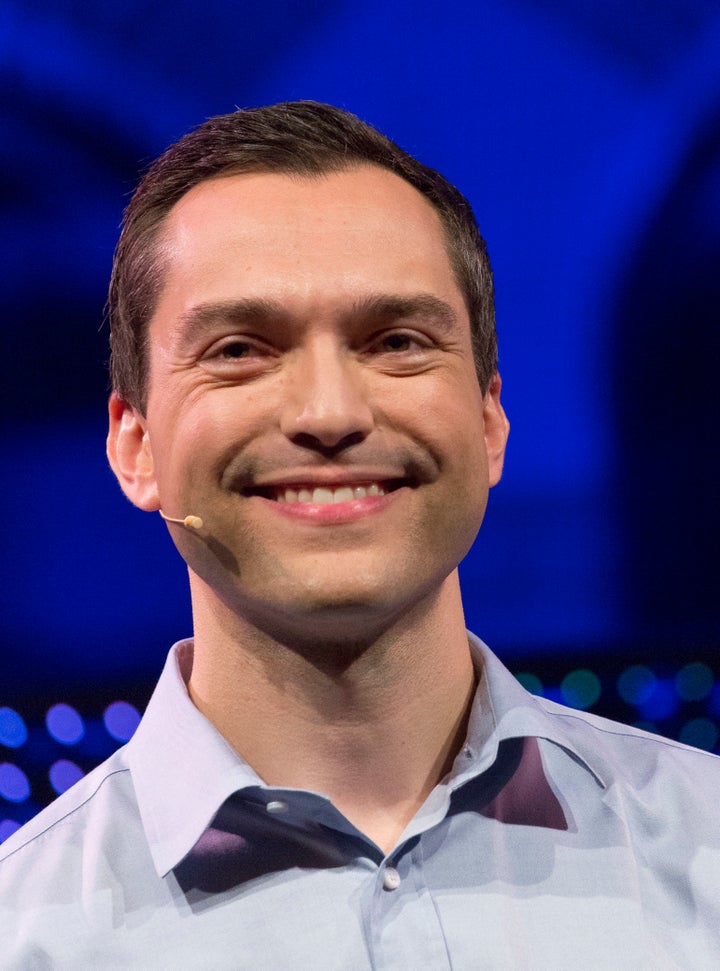 Airbnb's cofounders have taken the "sharing economy" concept even further by committing more than half of their fortunes to charity.
Brian Chesky, 34, Joe Gebbia, 34, and Nathan Blecharczyk, 32, and his wife, Elizabeth Blecharczyk, 32 announced on Wednesday that they each joined the Giving Pledge.The initiative tasks its members with donating more than 50 percent of their wealth in their lifetimes.
The global group, founded in 2010 by moguls Bill and Melinda Gates and Warren Buffett, now boasts 154 individuals and families. The founders of the home-sharing site are among the youngest of the bunch.
Chesky, the son of social worker parents who often hearkens Airbnb's initial struggle to get noticed in the saturated San Francisco startup market, said he hopes to inspire future entrepreneurs.
"With this pledge, I want to help more kids realize the kind of journey I have had," he said in a statement. "I want to show them that their dreams are not bounded by what they can see in front of them. Their limits are not so limited."
Blecharczyk said he has "a responsibility to share our good fortune."
Airbnb, which has expanded to over 190 countries and was valued at over $25 billion last year, has faced recent backlash that stands in contradiction to the founders' messages of fostering an open and inviting environment.
Gregory Seldon, an African American man, waged a class-action lawsuit against the company in May after a host rejected his offer, but then accepted it after he applied using a photo of a white man in his profile, Mashable reported.
Airbnb said in a statement that it's taking steps to combat discrimination.
"While we do not comment on pending litigation, we strongly believe that racial discrimination is unacceptable and it flies in the face of our mission to bring people together," Nick Papas, director of public affairs, said in a statement. "We are taking aggressive action to fight discrimination and eliminate unconscious bias in our community."
Popular in the Community