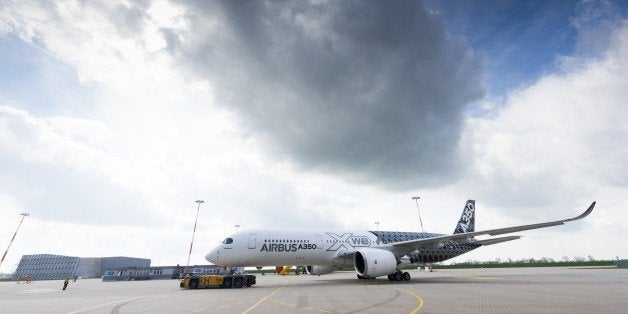 MUNICH (Reuters) - Aircraft maker Airbus Group NV
The development of a regional plane, seating between 70 and 90 people, that can take off and land using electric power could take between 15 and 20 years, Airbus Group Chief Technology Officer Jean Botti told reporters in Munich.
Airbus, which with Boeing Co
Airbus is already working on an all-electric two-seater plane, powered by two electric motors with a combined output of 60 kilowatts, hoping this technology will serve as a step to bringing electric motors on to larger aircraft.
The two-seater, which Airbus says is suited for short missions such as pilot training and aerobatics, can run on its lithium-ion polymer batteries for half an hour, with the aim to get it up to an hour.
The batteries are tricky, Botti said. "They're causing us a lot of headaches."
Botti, who was part of a team developing battery-powered cars at General Motors Co
Botti declined to comment on how much the group was investing in hybrid and electric technologies.
The two-seater E-Fan will be built at Bordeaux in southwest France and production could start at the end of 2017. Botti said he would like to see a prototype for a regional jet in 2030.
(Writing by Victoria Bryan; Editing by David Holmes)