An aircraft mechanic has earned his wings by fixing a veteran's prosthetic leg.
Afghanistan war veteran Taylor Morris, a quadruple amputee, twisted his left prosthetic knee out of place last month while in transit through Las Vegas' McCarran International Airport. Unable to fix the leg themselves, as the correct tool was in their checked baggage, Morris and his fiancée, Danielle, set out to find an alternative.
"We started asking any maintenance or airport management we saw if they had a metric allen wrench," Danielle recounted in a blog. "A couple of people looked for us but no luck."
Danielle says they were "getting shuffled from person to person," and even called Las Vegas County in the hopes that someone could bring a set of wrenches to the airport, when "another airport employee overheard" their plight and offered to help.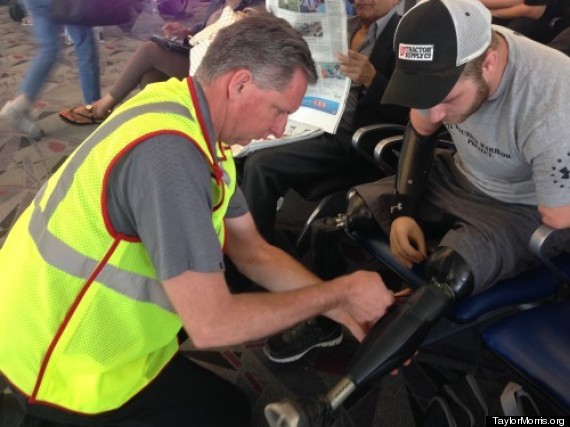 Image credit: TaylorMorris.org
"It was nice to give something to an individual who gives a lot to his country and his community," Duffner told Fox5 Vegas of his helping out. "It wasn't much that I did compared to what our military does when they go on a tour. They are away from their families and are in harm's way for long tours, and some come back injured. And some come back and have a long recovery."
Duffner put the leg back in working order, writes Danielle, who notes "it wasn't perfect but it was 90% better, which allowed for a much smoother traveling day."
Related
Before You Go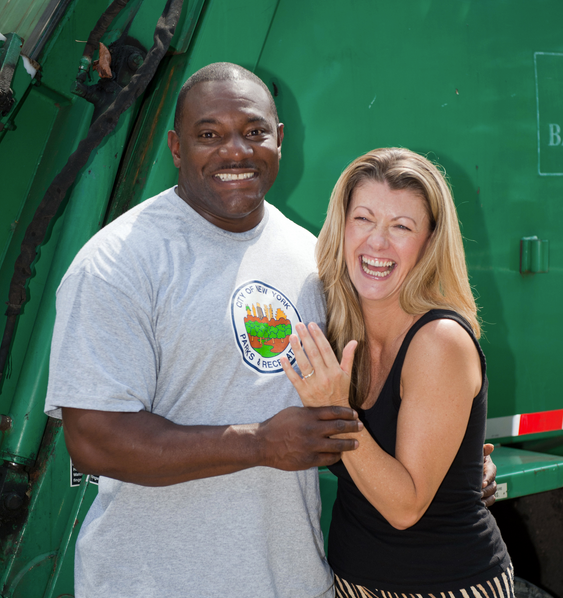 16 People More Honest Than The Political Candidates
Popular in the Community