Airlander 10, a massive aircraft that critics said looked like a giant, flying butt, crashed after its second test flight in Bedfordshire, England, on Wednesday.
No one was injured in the incident.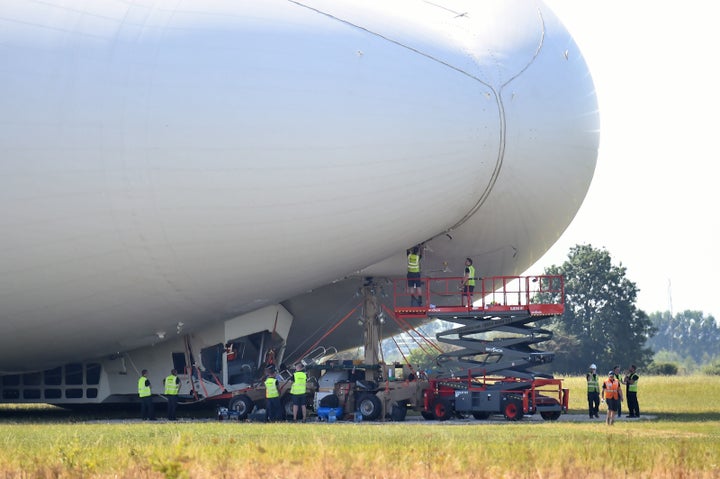 At 302 feet long, the Airlander 10 is 50 feet longer than the largest configuration of the Boeing 747. However, it's also been nicknamed "The Flying Bum" by the British media because it looks as much like a derriere as it does a dirigible: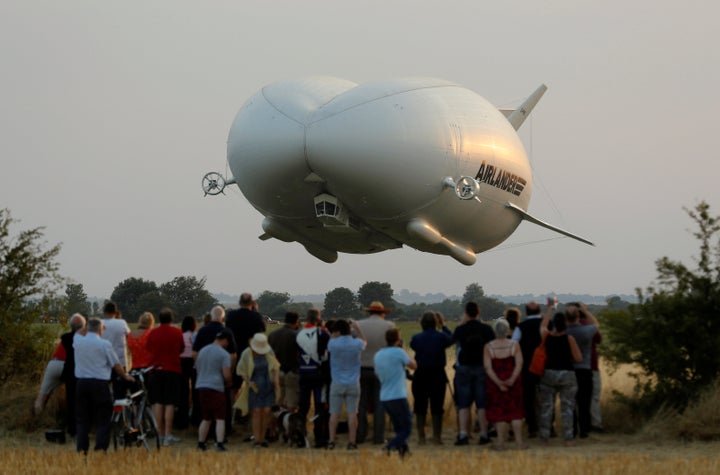 The Airlander can fly for five days with a crew, and up to two weeks if unmanned. It can handle communication, carry cargo and perform surveys for military and commercial purposes.
No timetable for repairs or future flights was announced.