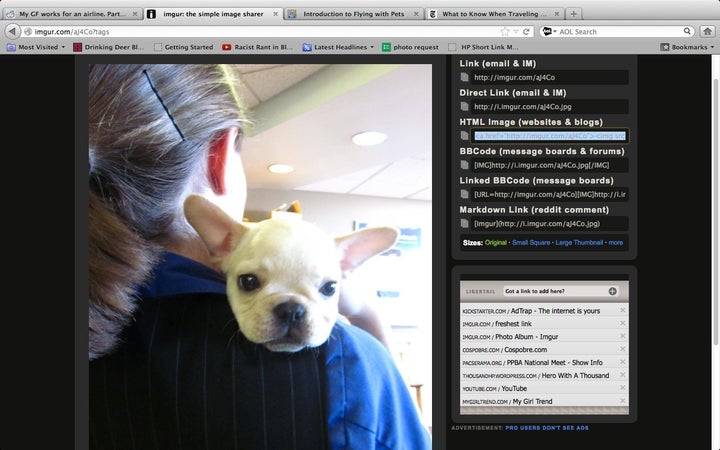 In the latest edition of "How Do I Get That Job?," a Redditor posted a positively aww-inducing photo of an airline attendant calming down a puppy about to fly by itself.
Many of the post's hundreds of commenters wished they, too, could have such a job.
User "Coney_Island_Hentai," who claims to have been an employee in the baggage check rooms at New York's John F. Kennedy Airport, said this type of thing happens all the time.
"My job was tagging luggage to get sent to the right piers. We also held animals," the user wrote. "Everyday I got to hang out with dogs and cats that were waiting to be taking down via elevator. Always had an extra water bottle to spare with my little friends."