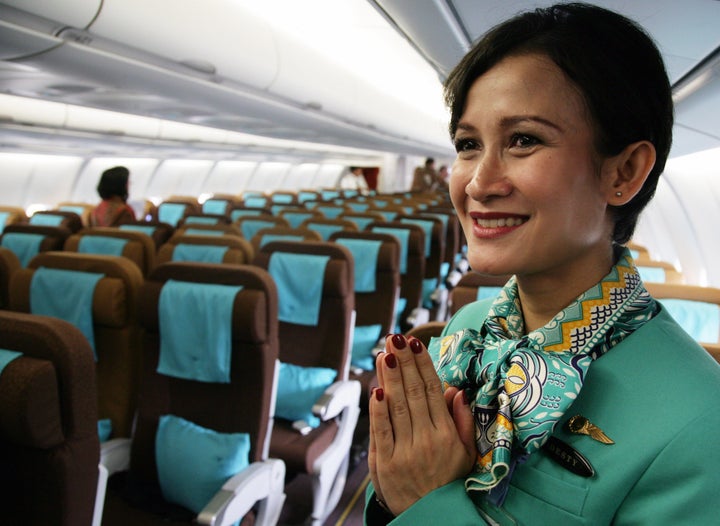 An unidentified woman reportedly told the news agency that several dozen applicants were required to strip to their underwear so the examiner employed by the airline could check for tattoos and breast implants.
According to the paper, a Garuda spokesperson said that the procedure was explained to applicants beforehand.
"Had I known what kind of examination it would be, I would not have agreed to it," the applicant told the paper. She added that she agreed to the check-up because she was told it was required and was not given any other details before hand.
"The hand examination on [the] breast was held since those with implants can have health issues when air pressure falls during flights," said an airline official to Korean news agency Yonhap.
In one statement to AFP, a Garuda official said that applicants were not made to remove their bras and staff only "lightly tapped [the] upper side of their breasts."
However, in another AFP report, Garuda representatives said: "It is not true that we have hired a … doctor to give breast examinations to check whether or not applicants have breast implants."
Garuda officials promised to investigate further if it seemed necessary. They added that workers are banned from having tattoos and applicants from other countries would be subject to a similar screening process.

Popular in the Community