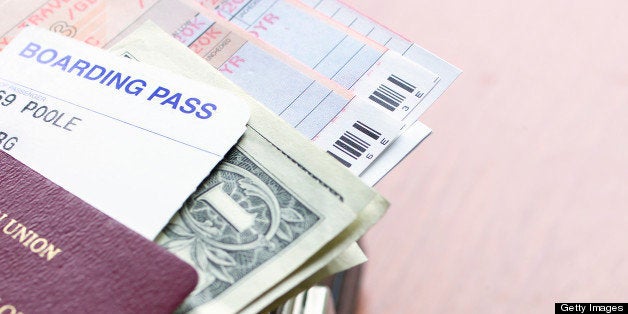 May 31 (Reuters) - Trying to find the best deal for a flight used to be a lot easier. All you had to do was look at the price of airfare - and you could easily compare one to the next.
Not anymore. As the summer travel season ramps up, it's all about the fees: fees for boarding passes; fees for seating; fees to flight changes; fees for your bags. Fees, fees and more fees.
"A lot of travelers are realizing they can't just price-shop anymore," says Annie Wang, senior travel strategy analyst for the website TravelNerd.com.
It's certainly more involved for consumers to weigh the cost of traveling with a particular airline versus the competition, but travel experts suggest comparison is still possible.
"You have to do the math," says Seth Kaplan, publisher of the industry publication Airline Weekly. "You really have to really think it all through."
Homework is necessary because the picture changes constantly. Earlier this month, Frontier Airlines became the third carrier to charge certain passengers for carry-on bags. Most of the leading U.S. air carriers recently announced increases to the cost of changing flight reservations. And it is no longer a given that you can sit with a family member - you may have to pay extra.
Indeed, some airlines apply a seat surcharge that varies if you sit in a window, aisle or middle seat. In 2012 alone, airlines changed 52 fees, raising 36 and mostly mixing others together, according to a TravelNerd survey.

The growth of what is known in the industry as "unbundling" - essentially making your ticket more of an a la carte affair - has been a big plus for the airline industry. Airlines in 2012 collected more than $6 billion in baggage and flight change fees alone, according to U.S. Department of Transportation data.
Unbundled fares are more in line with how consumers make the rest of their purchases, says Robert Mann, an airline analyst for R.W. Mann & Company Inc. You pay for as much, or as little, as you require.
As airlines test the limits of how much consumers are willing to pay, several have also begun bundling add-ons to the base fares in packages.
U.S. carriers, including American Airlines Inc , are following a path already charted by Air Canada , which has created tiers with various bundles of services packaged into a single add-on charge.
Air Canada has five bundles, including the basic "Tango," which features lower fares but only half the frequent flier miles on a flight, among other trade-offs. You could also pay more - price differences vary by flight - and avoid reservation change fees or charges for the first two bags. The question is whether what you get is worth $200, $500, or even $2,000 more.
"It requires a lot more thinking - to identify in your own value equation what you think it's worth," Mann says.

To help consumers sort through the array of fees, several travel sites - including Kayak.com, TravelNerd.com and SmarterTravel.com - feature comprehensive lists. Seeing what you could be getting charged for can help provide a sense of how much you can expect to add to the base airfare.
So when you are going to fly, it's important to figure out what you would be willing to pay extra to obtain.
"When looking on a comparison site such as Orbitz, add in the additional fees based on what you'll need," says Jon Lal, a frequent traveler and founder of BeFrugal.com. Consider charges for such things as early check-in, extra leg room, checked bags, and snacks "to calculate the true cost of your flight. Be honest about your needs. If paying for extra leg room will improve your trip, it may be worth the extra money."
Southwest Airlines Co and JetBlue Airways have so far bucked much of the fee trend, for travelers who have the option to use those airlines. Neither airline charges for the first checked bag. Southwest does not charge for a second one either. And Southwest still does not charge a fee for changing a ticket. Most airlines are now charging $200 to change a domestic reservation.
Using an airline credit card - which typically comes with a fee of its own - is a favorite of frequent fliers since you not only earn more miles, but can also wipe away baggage fees and qualify for other perks.
Delta Air Lines Inc's American Express Gold Card, for instance, costs $95 a year, but allows the cardholder and up to eight companions to check one bag apiece for free and to receive preferential boarding. Also, those who achieve the highest frequent-flier status are rewarded with exemptions from most fees.
Planning before you book the flight is more important now, given the potential to watch a ticket soar with fees, says Wang of TravelNerd.

For travelers like Jill Jacinto, 27, a New York City-based media manager, carefully planning outfits is the difference between having to pay a $100 surcharge each way for having more than one checked bag. "I'd rather bring less and be able to save money than paying for checking bags."
John DiScala, who runs the travel website JohnnyJet.com, also suggests carrying a bag all the way through to the gate and getting it checked there for free. Another possibility is wearing a specially designed jacket with more than 20 pockets that can be used like an extra carry-on.
Shipping luggage ahead of time rather than dragging bags through the airport and paying fees to check them is one recommendation Steve Griswold of Atlanta-based Pixie Vacations makes to some of his clients. A 40-pound bag, for instance, shipped from Chicago to the Orlando, Florida, area would cost $30 to $60 depending on how it was shipped, with the least- expensive method via the U.S. Postal Service's Parcel Post.
Several services have sprung up such as the Boston-based Luggage Forward, which delivers bags door-to=door with a wide range of prices depending on size of bag and how quickly you want it delivered. Prices for a standard bag under 50 pounds to move somewhere in five days start at $99.
The industry is still feeling its way when it comes to deciding when to stop adding and increasing fees, says Mann, the airline analyst. We are most likely to start seeing more of the bundled fares and creative add-ons like paying a set amount to have a ticket not subject to change fees, he says.
"It's supply-and-demand economics," adds Kaplan. "You can't charge people more than they're willing to pay."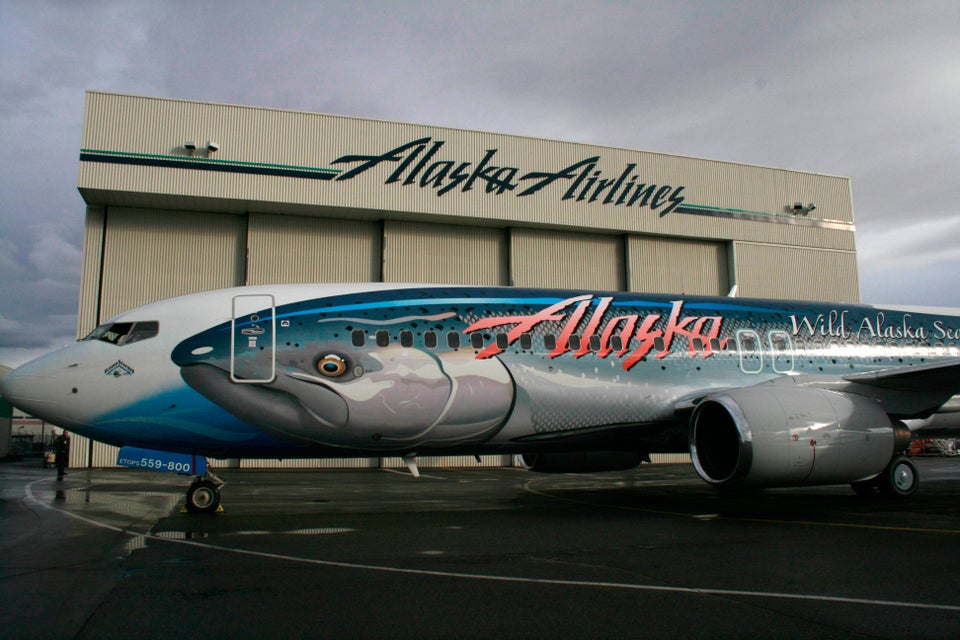 Airlines Charging The Highest Fees