A Turkish Airlines flight touched down with an unexpected passenger, and its crew couldn't have been more thrilled.
The plane's crew helped deliver a baby girl about halfway into their flight from Guinea to Burkina Faso, the airline announced on Friday. The two West African countries are about 300 miles apart.
The mom was reportedly 28 weeks into her pregnancy when the Boeing 737's crew noticed that she was in the pains of labor. The jetliner was cruising at an altitude of roughly 42,000 feet at the time, the BBC reported.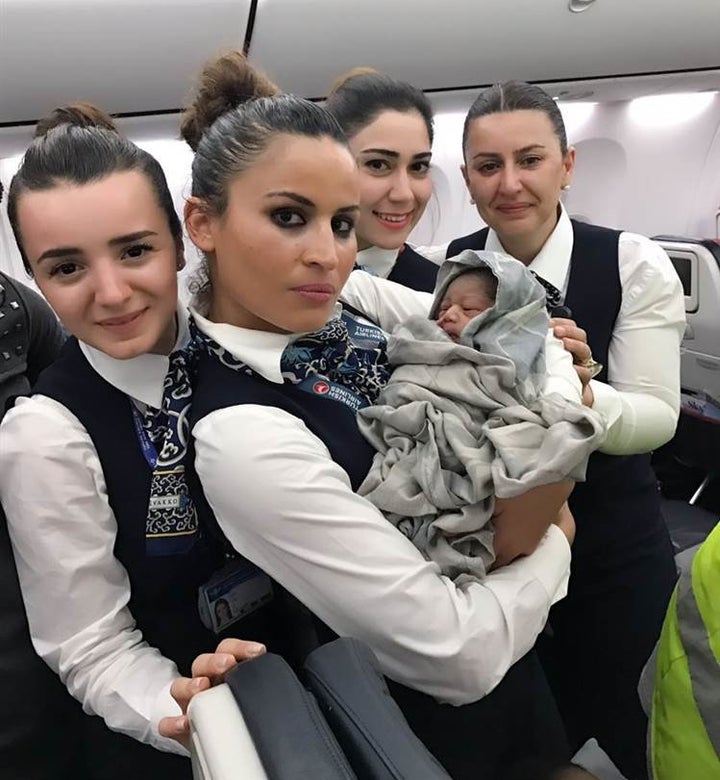 "They promptly responded to assist her childbirth during the flight," the airline said in a statement.
Another photo appeared to capture the mom lying across three seats while cradling her baby among the crew's staff, which included a pilot.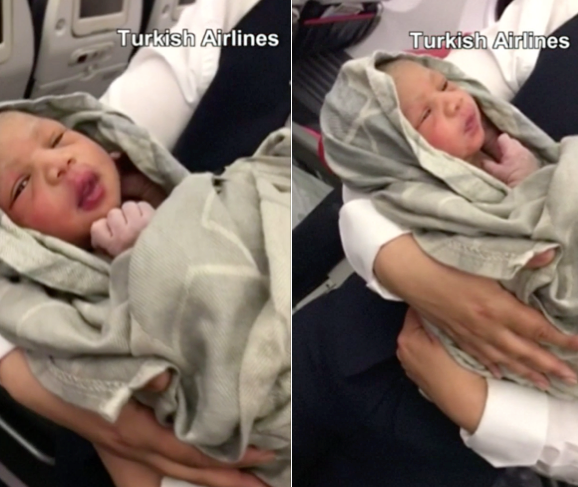 Once the plane landed, mom and baby were taken to a hospital in Ouagadougou, Burkina Faso's capital. Both were said to be in good health, NBC News reported.
It's not clear whether there was a doctor on board to assist with the delivery, or whether the crew was trained for such surprise events. A request for comment from the airline on Sunday was not immediately returned.
According to the Turkish Airlines website, expectant moms that are less than 28 weeks along are free to travel without pause. Those between 28 weeks and 35 weeks are required to obtain a doctor's note that declares them fit to travel.
If you're wondering whether this traveling newborn will get free flights for life, it's been known to happen. Snopes, however, has reported that nothing is guaranteed.
CORRECTION: A previous version misidentified Burkina Faso as Ouagadougou's capital. Ouagadougou is Burkina Faso's capital. Language has also been added to describe more specifically Guinea's location relative to Burkina Faso.
Popular in the Community