 WASHINGTON, April 19 (Reuters) - The top U.S. airline industry group on Friday took legal action to prevent the Federal Aviation Administration from furloughing air traffic controllers, a move that could cause delays of over three hours at major airports.
The FAA plan for meeting congressionally mandated budget cuts "is illegal, irresponsible and damaging. Most of all, it's totally unnecessary," Nicholas Calio, president of Airlines for America (A4A), told reporters.
The industry group filed a motion in U.S. Appellate Court seeking a stay to halt the FAA's plan to furlough 47,000 workers, including many FAA controllers, for up to 11 days over the rest of the fiscal year.
It was joined by the Air Line Pilots Association and the Regional Airline Association, who also warned the furloughs starting on Sunday could cause massive problems for air travelers and shippers in coming months.
The court is not expected to act on the case until next week and it could be some time after that before a decision is made.
The FAA said on Thursday that flight delays of up to 3 1/2 hours are expected at some busy U.S. airports this summer because of the decision to furlough 10 percent of its staff to meet the automatic budget cuts.
The average delay would be much shorter than 3-1/2 hours and range widely depending on the airport, FAA Administrator Michael Huerta said.
The industry groups said they also supported legislation to classify air traffic controllers as "essential" government workers who are exempted from furloughs.
Huerta and Transportation Secretary Ray LaHood have said they were forced to furlough the controllers because of the way Congress constructed the automatic budget cuts.
But Lee Moak, president of airline pilots group, accused the Obama administration of using the issue as "political football" in its battle with congressional Republicans over the budget.
Representative Bill Shuster, the Republican chairman of the House Transportation Committee, also accused the administration of playing politics with the issue.
"We know that the FAA has the flexibility to reduce costs elsewhere, such as contracts, travel, supplies, and consultants, or to apply furloughs in a manner that better protects the most critical air traffic control facilities," Shuster said.
"Yet rather than take this approach, the Administration has made choices that appear designed to have the greatest possible impact on the traveling public," he said.

Related
Before You Go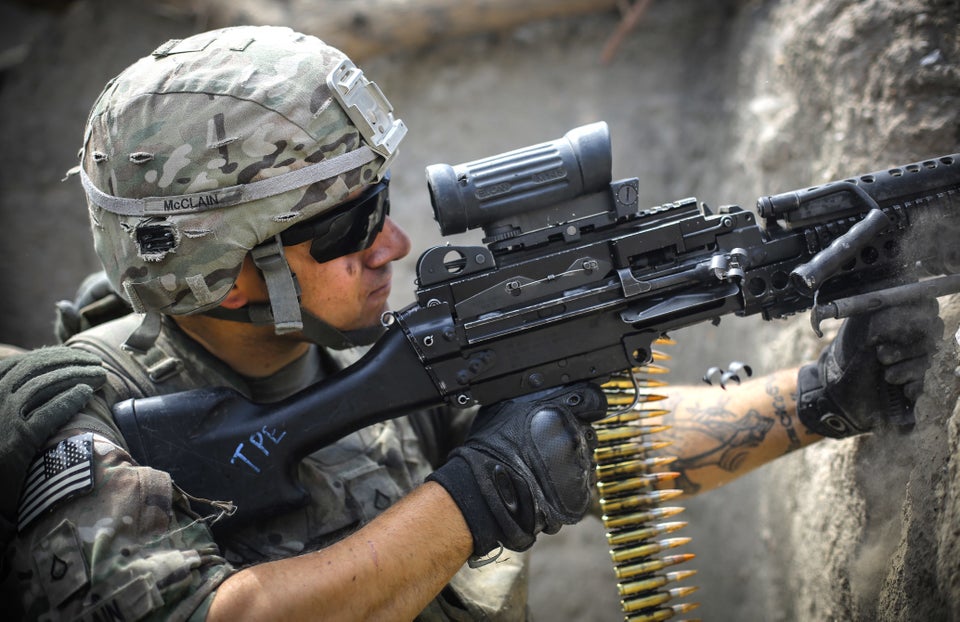 What Sequestration Would Cut
Popular in the Community