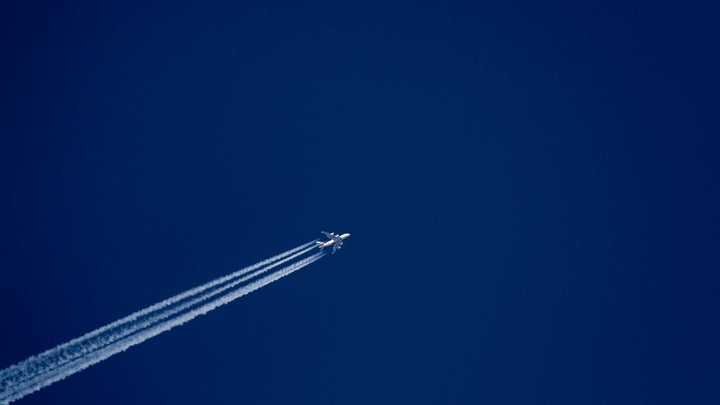 If the words "price transparency" don't make your eyes glaze over, then you're probably one of the hundreds of thousands of travelers who feel ripped off by a low price.
Maybe you're infuriated by promises of price transparency because, well, prices aren't that transparent, particularly when you're booking an airline ticket. And with United Airlines' move this week to create a basic economy class ticket, things are likely to get even more confusing for the average passenger.
The latest air travel survey by TripAdvisor.com found 71% of travelers are annoyed by baggage fees and seat selection fees, which used to be included in their fare. Another study by the Chief Marketing Officer Council found that almost two in five travelers were stressed out by the process of researching and finding deals.
Guess what? You're not the only one who is annoyed and stressed out. Three U.S. senators recently urged the Department of Transportation to require more disclosure. But what they mean by "transparency" may not be exactly the same thing you mean, and even if these legislators prevail, we're still a long way from knowing exactly what travel will cost.
Here's what you mean by transparency: The price you see is the price you pay.
"Transparency to me means that I know the cost of a trip before I click to accept the flight or approve a charge to my credit card," says Dianne Zeitler, a retired health care consultant and frequent traveler.
But what if you want to make an apples-to-apples comparison -- say, deciding between a Spirit Airlines ticket, which charges you for carry-on luggage, and a Delta Air Lines fare, which allows a carry-on item at no additional charge? There's no fast, practical way to do that, short of spending time online with a calculator and a notepad.
There should be, says Angela Berardino, who works for a tourism marketing organization in Denver. It's a problem she's run into when she's looking for the lowest fare online.
"Low-cost carriers like Frontier routinely dominate the search, but net costs are often the same or higher at the end of booking," she notes.
Indeed, says Wendy Patrick, a consumer expert who lectures at San Diego State University, "Travelers are looking for price transparency easily, not through the tedious and time-consuming task of visiting individual airline websites."
Of course, airlines would rather you not compare them. That's the problem.
Sens. Richard Blumenthal (D-Conn.), Edward J. Markey (D-Mass.), and Elizabeth Warren (D-Mass.) have asked the administration to clarify existing regulations and compel airlines to make the comparison process easier. They note that some airlines appear to be "taking steps to restrict consumer access" to fare and schedule information. For example, Delta Air Lines prohibits certain third-party price comparison travel websites from fully accessing the airline's flight data, blocking the information from being viewed in a comparison environment.
"We believe such practices are damaging to consumers and potentially violate our existing consumer protection laws that promote competition in the air transportation industry," they note.
Efforts to regulate airlines are unnecessary, say airlines. "It would be difficult to find an industry that is more transparent than airlines in their pricing," says Jean Medina, a spokeswoman for A4A, an airline trade group. "In fact, all pricing information is readily available to travelers at the click of a button."
Forcing air carriers to supply their fares to every booking site would be a step too far. "Airlines have the right to sell their product where they choose," adds Medina.
But that "right" comes at a cost. A study conducted last year by a Yale University scientist on behalf of the Travel Technology Association, a trade association that represents online travel agencies, concluded that restricting access to flight fare and schedule information costs American travelers an additional $6.7 billion annually. The organization had urged the senators to pressure the government into action.
Steve Shur, the Travel Technology Association's president, says there's a public interest in making this information available and ensuring airfares are truly transparent.
"This is especially important given the rapid consolidation in the U.S. airline market over the past 10 years, with four carriers now controlling over 85 percent of domestic air capacity," he says. In other words, market forces can't force airlines to share the information.
The online travel industry's motives aren't entirely altruistic. Although having the fare information would no doubt help travelers, it would also be a windfall to online agencies, who could sell more products to their customers and better compete with airline sites.
But no matter how you define transparency, there's one thing we can probably agree on: There's still not enough of it. Maybe the government can help by enforcing laws already on the books.
Where to find transparency
Travel agency sites.Online agencies such as Travelocity offer price quotes that include taxes and other mandatory fees, in accordance with federal regulations. They also disclose any optional fees that you may assume are included. But you still have to book carefully.
Airline sites.Although you can't comparison shop on an airline site, some airlines like JetBlue and Spirit Airlines get high marks for disclosing any additional fees you may need to pay.
A real travel agent.A qualified human travel agent can help you quickly cut through the clutter. Although you may have to pay a booking fee, it may more than offset the savings from knowing exactly how much your ticket will cost. Find a good agent at the American Society of Travel Agents site.
Related