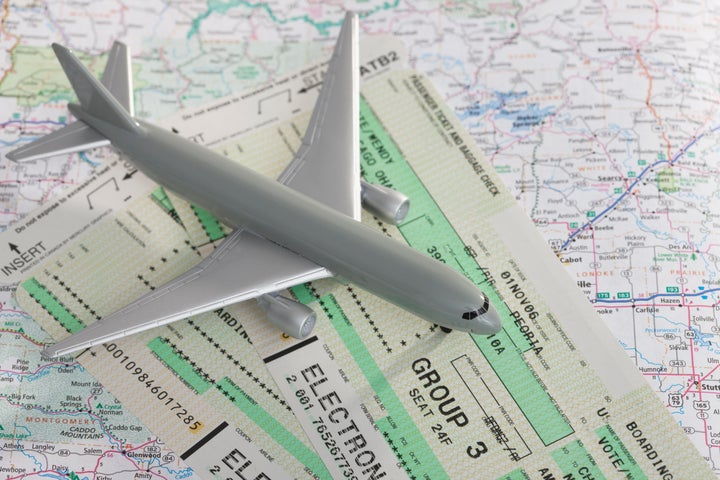 Major airlines including Delta, American Airlines and United quietly changed how they price certain airline tickets, which means you may have to search a couple different ways to find the actual lowest fares available.
The change affects travelers booking circle trips, or multi-city reservations that begin and end at the same airport. Multi-city searches allow travelers to book multiple one-way tickets grouped together under a single reservation. It can be cheaper than booking flights with connections, and generally more convenient when hopping around a continent.
But cheaper is no longer automatically the case at Delta, American Airlines or United. Last month, the three airlines changed their pricing policies in an effort to stop travelers who figured out that they could use the multi-city trip tool to get cheaper connecting flights by combining two individual one-way legs.
The catch is that customers may not be aware that the multi-city ticket pricing has changed -- and they may not be shown the cheapest option when searching for flights. On Thursday, we searched Delta for a multi-city ticket from New York City to Chicago, then to Atlanta two days later, and back to New York City a few days after that. The ticket cost around $800.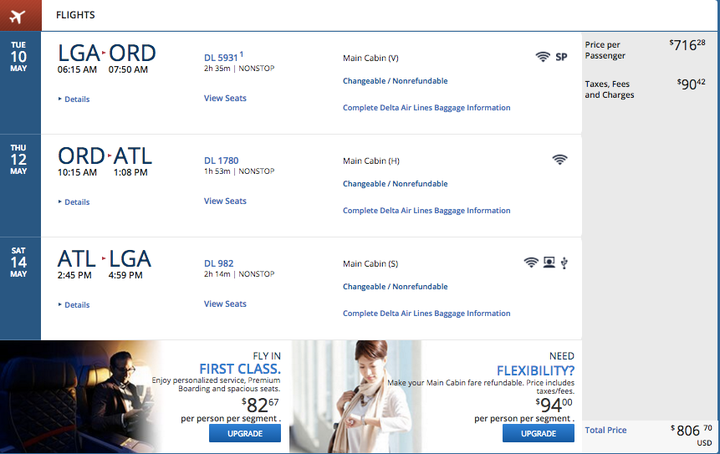 But when we searched Delta by looking for multiple one-way tickets for the exact same legs, the cost was $364.40 cheaper.



There were also far more options when searching one-way flights, so a traveler could easily have picked a flight leaving a bit earlier or later and saved even more money.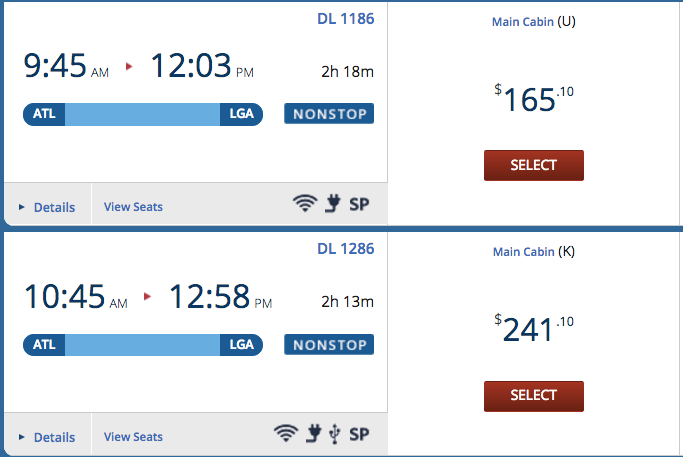 So what's the reason for the discrepancy? The Associated Press reported Wednesday that the airlines decided to only include fully refundable fares when combining one-way tickets, instead of offering the lowest fares available.
Airlines say that nothing sneaky is going on, and that they are merely correcting what were previously "unintended fare combinations" that, dear traveler, inadvertently brought you lower prices.
"Under previous fare rules, on multiple segment journeys, two fares could be combined to build a fare that was not intended and that was not reflective of the market conditions in the actual origin and destination points," United Airlines spokesperson Jonathan Guerin told HuffPost.
American Airlines' Joshua Freed told HuffPost that the company made their decision to change its policy regarding multi-city tickets totally independently of other carriers. But that hasn't stopped the Business Travel Coalition from accusing the airlines of acting together to confuse travelers.
At the end of the day, what does all of this mean for you?
Your hunt for the best fare just got a bit more involved. Be sure to search for individual one-way tickets as well as the multi-city options to determine the best prices.
Delta Airlines did not return a request for comment.