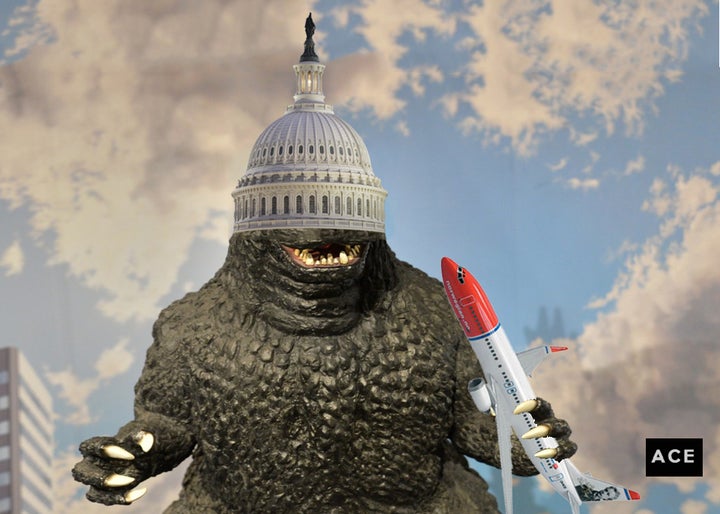 If there's any doubt Congress is beholden to the powerful airline lobby, this should settle it: An influential group of representatives has just introduced a bill that would effectively block Norwegian Air from operating between the United States and Europe.
That's right, Congress is protecting our airlines from competition. Isn't that nice of it?
To understand the why, scroll back to April 15, when the Department of Transportation Department (DOT) cleared the way for Norwegian to start operating in the States after many months of deliberation and delay. U.S. airlines are dead-set against that, arguing that its labor agreements give Norwegian an unfair competitive advantage in the transatlantic market.
Turns out the airlines love a free market, except when they don't.
The bill, a bipartisan hatchet job sponsored by Representatives Peter DeFazio (D-Ore.), Frank LoBiondo (R-N.J.), Rick Larsen (D-Wash.), and Lynn Westmoreland (R-Ga.), would prevent the DOT from permitting a foreign air carrier to operate between European countries and the United States unless the carrier complies with basic, fair U.S. or European Union labor standards.
"Norwegian Airlines has sidestepped the bedrock labor agreements that are the foundation of the US-EU Air Transport Agreement," says LoBiondo. "In so doing, they have compromised the competitiveness of American air carriers. There has been long-standing opposition in Congress to permitting this to go forward. The U.S. Department of Transportation must reconsider its position."
Consumer advocates beg to differ. Kevin Mitchell of the Business Travel Coalition, who has been following the issue closely, says this bill is bad for consumers and could have unintended consequences.
The legislation ignores the opposite conclusions of DOT, Department of Justice and the Department of State, painstakingly distilled over the last year and half. Plus, it ignores the effects of this bill on airline consumers because of restricted competition on international routes.
"Preventing this transatlantic competition is costing the American public millions of dollars every day that service is delayed," says Charlie Leocha of Travelers United. "The approval of the Norwegian application will inject more choice and price competition immediately into the transatlantic market. Approval will not only increase aviation jobs in the United States, but it will add dramatically to travel and tourism jobs here in the US."
There's no scenario under which blocking Norwegian would make the airline industry more competitive. Not one.
If this anti-competitive, anti-consumer, anti-American bill happens to pass the House, let's hope cooler heads prevail in the Senate and stop it.
Having more competition -- not less -- is the answer to the high transatlantic fares and substandard service we're currently receiving. American airline jobs don't need to be protected. Instead, U.S. airlines need to be subjected to the intense crosswinds of international competition, where they will either prove themselves or fail.
And if one or two of them go belly up, would that really be such a bad thing?