Airports during the holidays are generally hellish. But on Friday, the Detroit Metro Airport was actually a rather heartwarming place to be.
Turns out, Greko was in on the plan and had his own surprise in store. As Emma waited at the gate holding a "Welcome Home A1C Greko" sign, passengers exiting her fiancé's flight handed her red roses one by one. The last one off the plane? Greko, of course, who got down on one knee and properly proposed to her.
Watch the couple's sweet reunion in the video above.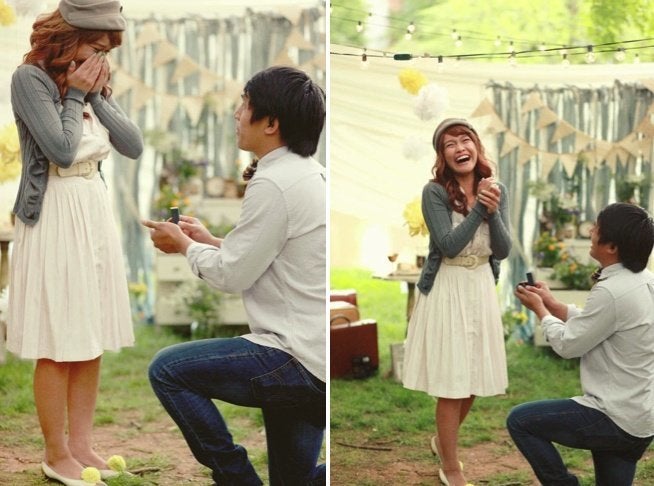 Emotional Proposal Photos