If you've been looking for an excuse to drink booze on your next flight, here it is: Tap water aboard more than 1 in 10 commercial airplanes regularly tests positive for coliform bacteria.
That's according to data obtained from the Environmental Protection Agency (EPA) via a Freedom of Information Act request filed by NBC 5 in Texas. Per the data, in 2012, tap water in 12 percent of U.S. airlines tested positive for coliform bacteria at least once. (Coliform bacteria is the name given to a wide group of organisms, including fecal bacteria and E. coli, that indicate an outside contamination of some sort.)
In 2009, the EPA issued new safety rules for aircraft drinking water after tests conducted in 2004 found coliform contamination rates aboard U.S. airlines as high as 15 percent. Among other things, the new rules mandated "routine disinfection and flushing of the water system [and] periodic sampling of the onboard drinking water." It also mandated firmer policies regarding notification of passengers and crew members in the event of violations.
Despite the new regulations, it appears contamination still regularly occurs, though the rates of contamination vary from airline to airline. According to NBC 5, American Airlines, for instance, had coliform in 13 percent of their aircraft, .05 percent of which tested positive for E. coli. On the other hand, Southwest Airlines had coliform contamination rates of only 3 percent, none of which was positive for E. coli.
Most strains of E. coli are harmless, reports the EPA, though they originate from animal and human intestines. Nevertheless, the presence of the bacteria in drinking water will always raise red flags.
"In very rare cases a water sample test will suggest that the water does not meet drinking water guidelines," a representative with Airlines for America (AFA), a national airline advocacy group, said in an emailed statement to The Huffington Post. "In those instances, the airlines follow up by implementing a rigorous disinfection process and resample the aircraft's water to ensure that water quality criteria are being met."
The rep also emphasized, citing EPA materials, that coliform bacteria by itself does not pose a health hazard, but rather indicates a "potential pathway" for hazardous contamination to occur.
Related
Before You Go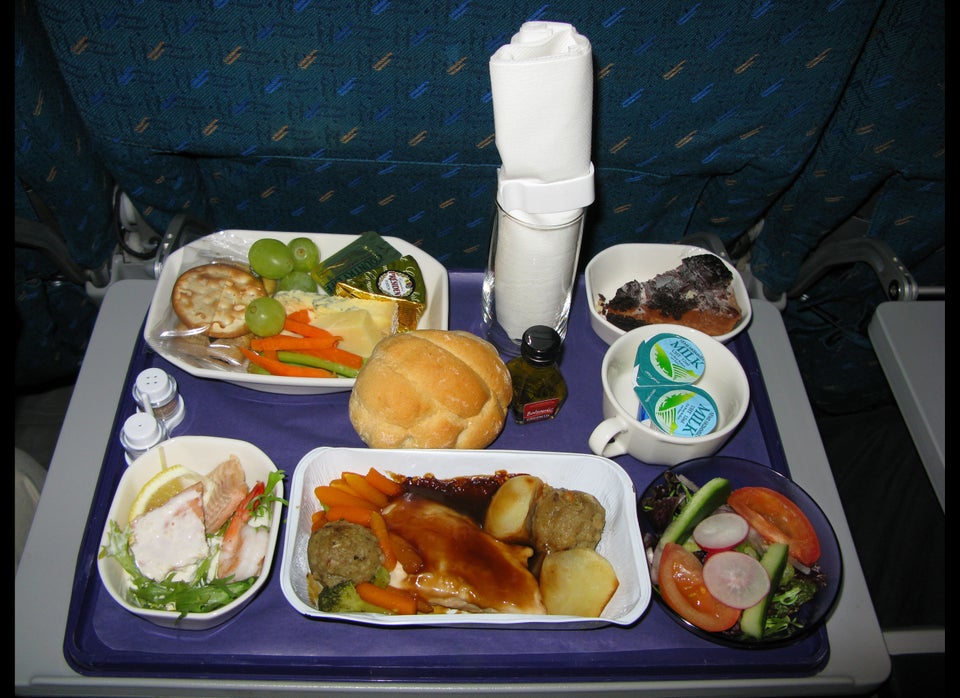 Airplane Food Fails