British Airways pilots said their aircraft was hit by a drone while approaching London's Heathrow Airport on Sunday afternoon.
"It transpired that an object, believed to be a drone, had struck the front of the aircraft," a spokesman for London's Metropolitan Police said.
The plane still managed to make a safe landing.
A British Airways spokesman said the aircraft was "fully examined by our engineers" and "cleared to operate its next flight."
Steve Landells, from the British Airline Pilots Association (BALPA), told the Daily Telegraph it was "frankly only a matter of time before we had a drone strike given the huge numbers being flown around by amateurs who don't understand the risks and the rules."
Counter-terrorism expert Richard Kemp described the collision as "deeply alarming."
"Whether this turns out to be related to terrorism or not, it is just one more illustration of the enormous challenges facing our anti-terror agencies daily," Kemp told The Sun newspaper. "We know terrorists have for a long time sought to use drones to visit violence on innocent people and it a very real threat."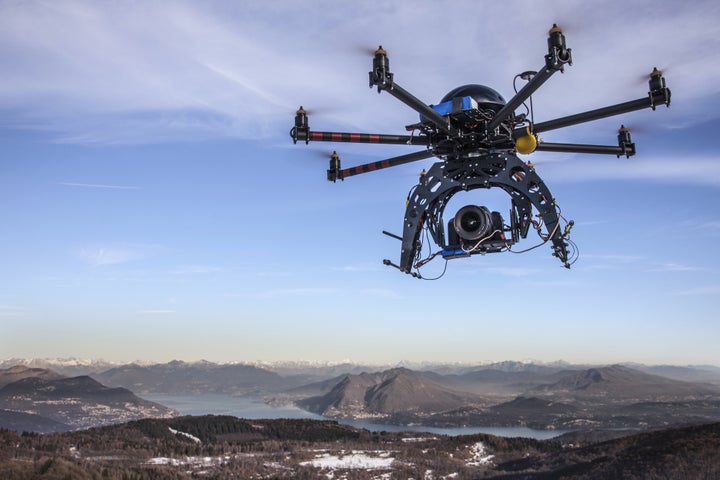 "Anyone operating a drone must do so responsibly and observe all relevant rules and regulations," a CAA spokesman said in a statement. "The rules for flying drones are designed to keep all airspace users safe."
CNN reported that close calls involving drones and manned aircraft have been on the rise in the U.S. Between 2013 and 2015, there were more than 300 instances of drones coming within 500 feet of aircraft.
BALPA is now calling for further research into the possible consequences of a drone and passenger jet collision. Landells told the Daily Telegraph that data existed on the effects of bird strikes, but research needed to be extended to drones as "birds don't have a big lump of lithium battery in them."
The FAA is also helping to develop an "air traffic control system" for drones, which will assist planes in automatically avoiding unmanned aircraft.
REAL LIFE. REAL NEWS. REAL VOICES.
Help us tell more of the stories that matter from voices that too often remain unheard.
BEFORE YOU GO