People sometimes forget how to behave when they're on a flight. But what's the very worst thing a fellow passenger can do?
The results, published Wednesday, show that excessive seat-reclining is the biggest no-no, with 63 percent of passengers saying it was one of the most annoying things they encounter during air travel.
The frustrations are further detailed in this infographic: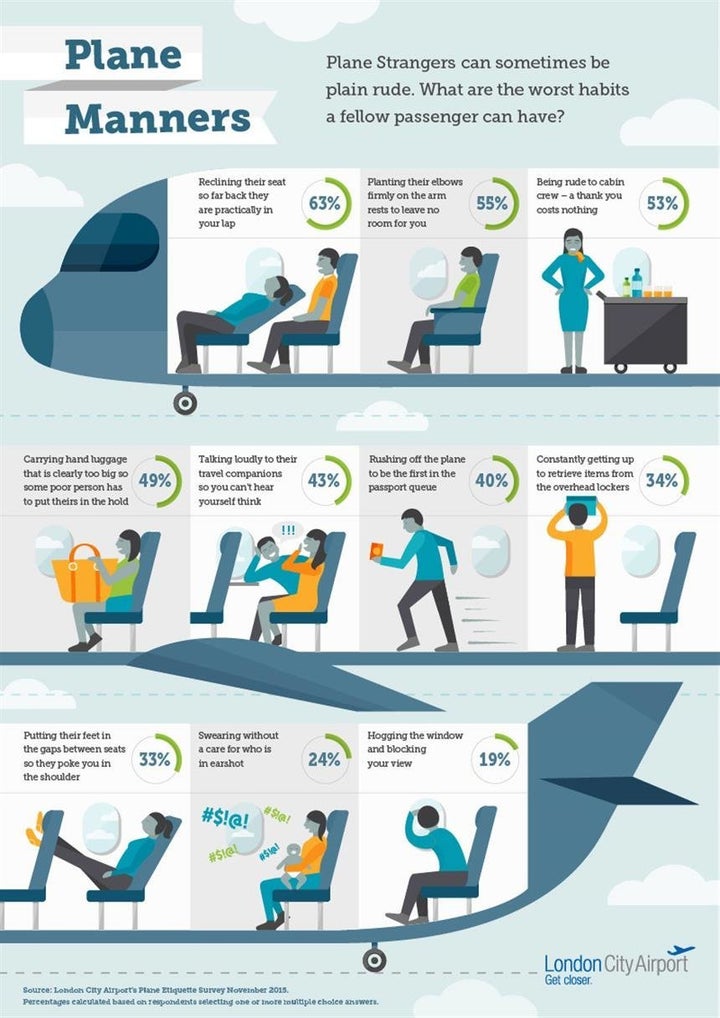 The second biggest annoyance is people who hog the armrests, followed by customers who are rude to cabin crew.
An airport spokesperson said it was "no wonder little things can irritate us," because airplane travel brings strangers closer together than usual.
The spokesperson advised passengers to "be considerate of others," to breathe deeply if they become anxious and to remind themselves that "it's just a short trip before you can get off the plane." Passengers flying to Australia, presumably, can disregard that last part.
Related