The first airport lounge inside JFK airport's T5, which serves JetBlue, Hawaiian and Aer Lingus, opened quietly earlier this month.
Airspace Lounge is billing itself as a "new-generation" airport lounge because it's open to all travelers, not just ones with spiffy perks. It's opened post-security near Gate 24.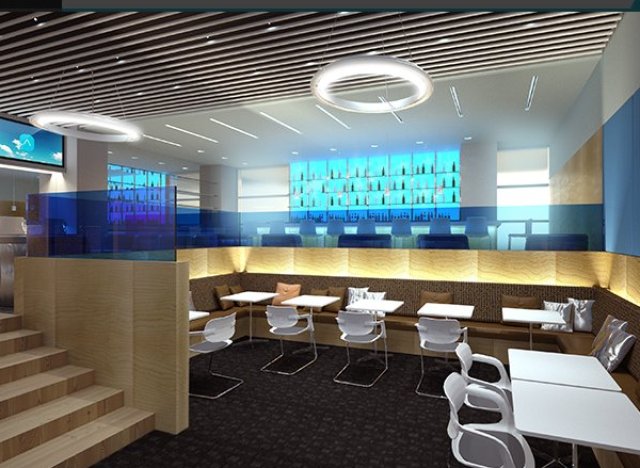 The lounge, which is open daily essentially from before sun-up to past sun-down, has power outlets at every seat and complimentary Wi-Fi, a stocked bar (plus a pay-per menu), business services like scanning and printing, and shower facilities. Unlike other members clubs, such as the Admirals Club or United Club, no membership is required and it costs roughly $25 to enter (longer-term memberships are available).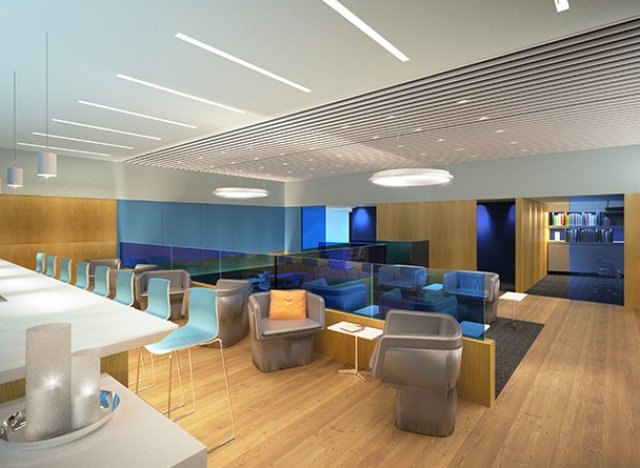 The lounge already has counterparts at the Cleveland airport (where entry starts at $20) and Baltimore's D Concourse. If this all sounds a wee bit familiar, it's because it is. Earlier this month, Club ATL opened at Atlanta's Hartsfield-Jackson airport. Like Airspace, the lounge offers WiFi, snacks & beverages, printers, and showers for $35 to any traveler.
What do you think? Would you pay for a respite from the rest of the airport? Leave it in comments below.
Embedded photos courtesy of Airspace.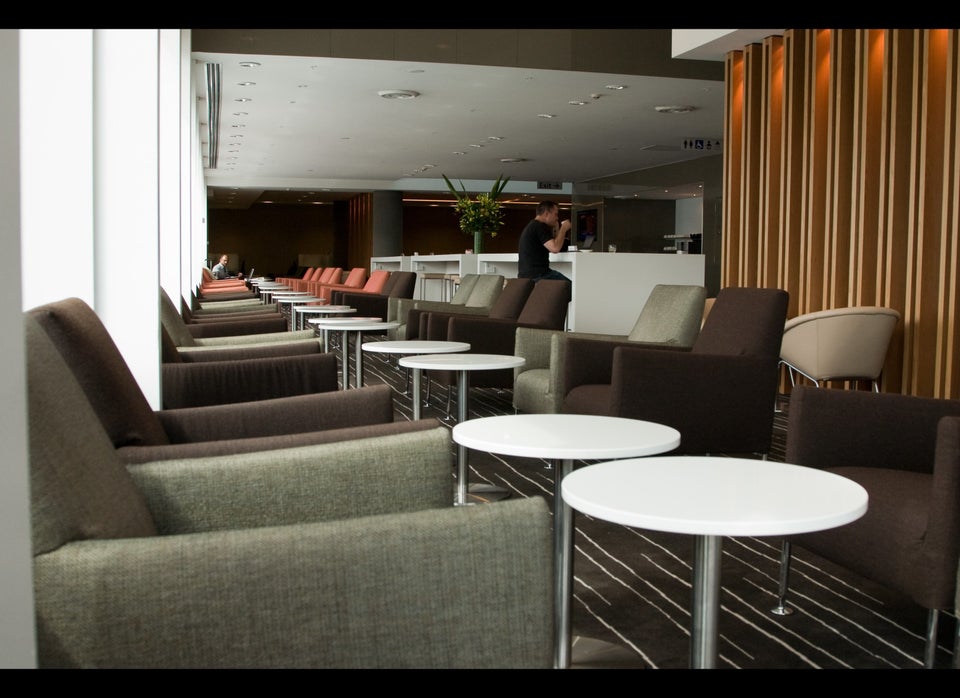 10 Over The Top Airport Lounges