Okay, take back the "little" part. The Jewel is a huge, 10-story complex in the middle of Singapore Changi Airport. When completed, its central "Forest Valley" will woo travelers with tiers and tiers of "verdant" plants, waterfalls, ponds and terraces that surround luxury shops and fine dining restaurants. At more than 130 feet tall, the "Rain Vortex" morphs water into sound and light shows by night, and... is that an electric tram running past the hanging footbridge?
This is more than your average layover.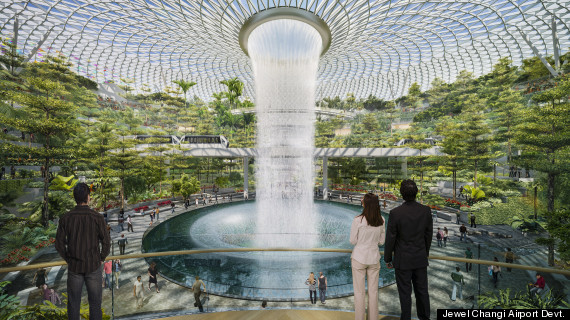 The "Rain Vortex"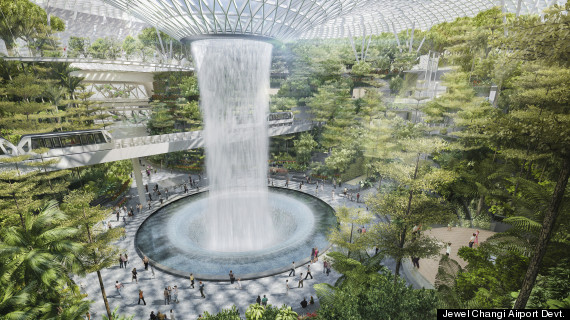 Wide view of the "Forest Valley"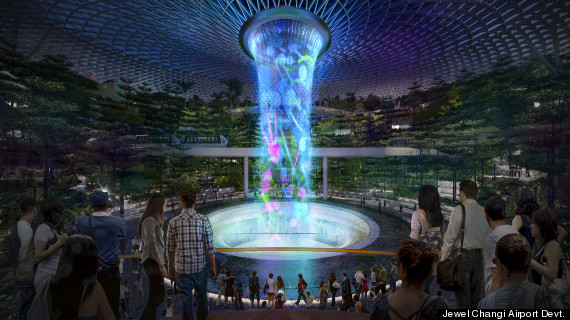 Nighttime light and sound show in the "Rain Vortex"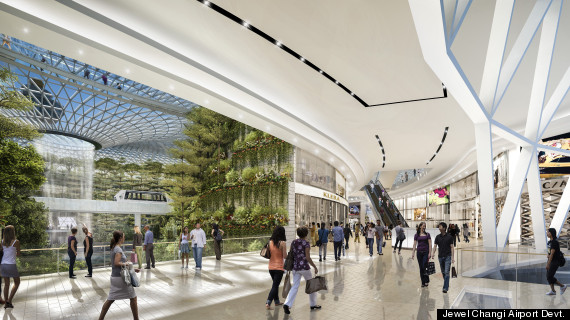 Luxury shops
Construction began on the Jewel in early December -- it's slated for completion in 2018. When it's done, travelers will be able to saunter right into the glorified terminal from Changi Airport's regular arrivals and departures areas -- they'll find designer shops and restaurants with dining verandas built right into the walls of the faux indoor forest.
If they choose to stay, a 130-room hotel will also be at their service.
According promo materials for the complex, the Jewel is meant to "fill (travelers) with wonder" and encourage them to book Singapore as a stopover point on their journeys.
If "getting there" is half the fun, and if this place is part of "getting there"... then count us in.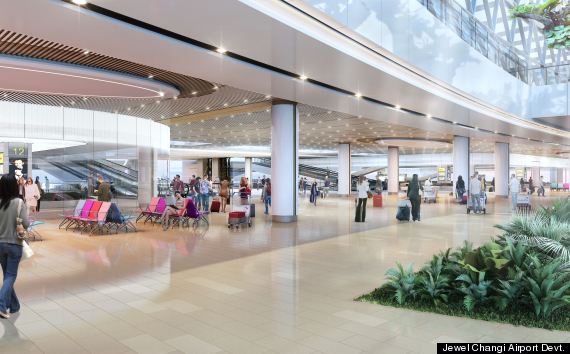 The Arrival Hall

The "Canopy Park"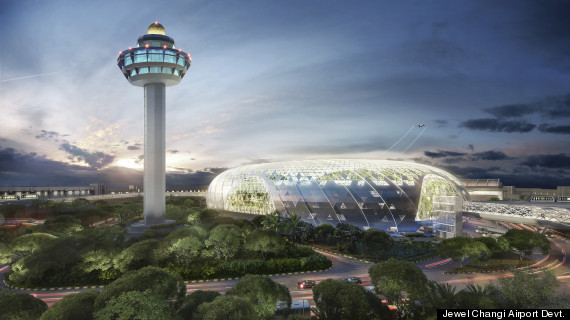 Exterior of the Jewel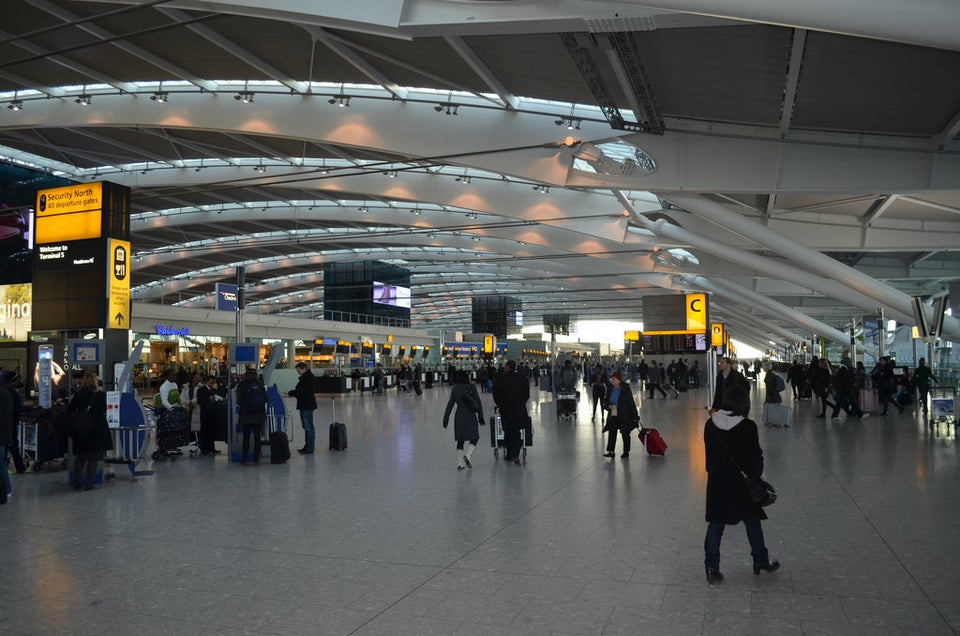 The World's Best Airports For 2014