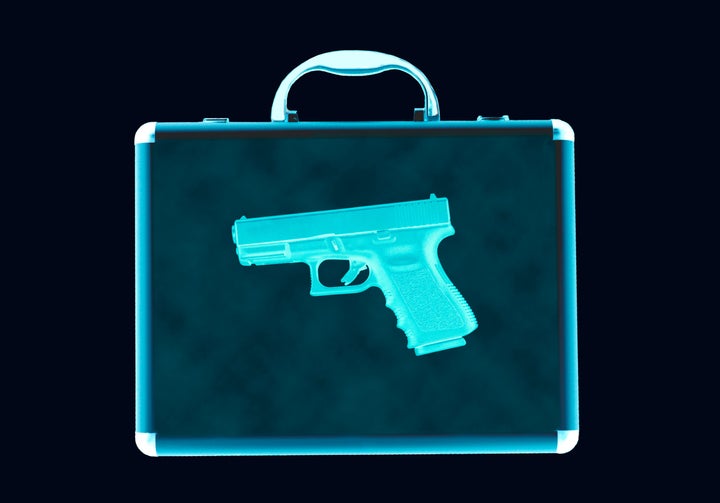 The undeclared gun was found by the luggage ramp crew as it fell from an unziped compartment of a duffel bag that was headed for the hold of the Portland-bound flight. Authorities were called and the gun's owner was questioned by the Los Angeles Police Department before being allowed to fly to Oregon.
The gun was turned over to authorities. But, according to the unnamed passenger, he had flown out of Portland with the gun checked three days prior.
TSA spokeswoman Lorie Dankers told the Times that the bag had been screened for explosives and none was found, and that the "TSA screens for firearms stowed in carry-on luggage but that it was not the agency's responsibility to detect firearms in checked luggage."
On their websites, both the TSA and Alaska Airlines stipulate that all firearms must be unloaded and carried in a locked, hard-sided container, and that they must be declared to the airline at check-in. Alaska Airlines does not allow passengers under 18 years of age to check a firearm.
It's unknown whether or not the passenger declared the gun before his first flight.