 In a battle of airport security versus the Teenage Mutant Ninja Turtles, who do you think would win?
Security staff at the UK's Leeds Bradford Airport showed the anthropmorphic crime-fighting turtles who's boss Wednesday when they confiscated five-year-old Alfie Waine's TMNT toys, the Daily Mail reports.
Okay, so maybe they were just following the rules. But really?
Waine's mother, Emma Hardy, called the action "ridiculous" and encouraged the security staff to think reasonably.
"The flight is not going to be held up by a five-year-old boy with a plastic sword - they need to assess the risk that they could pose," Hardy told the Daily Mail. "'A bit of common sense wouldn't go amiss. I'm all for security but you've got to assess what the risk is. I can't imagine how this is a risk to security."
Hardy added that her son was upset by the situation -- especially because at that point the security staff would have no choice but to throw Waine's beloved toys away.
Andrew Shaw, a spokesman for Leeds Bradford Airport, supported the staff's decision to confiscate the toys.
'We are directed through legislation that anything that looks like or replicates a firearm weapon must be confiscated," Shaw said. "All passengers are given the option to take these items back to their car or post home."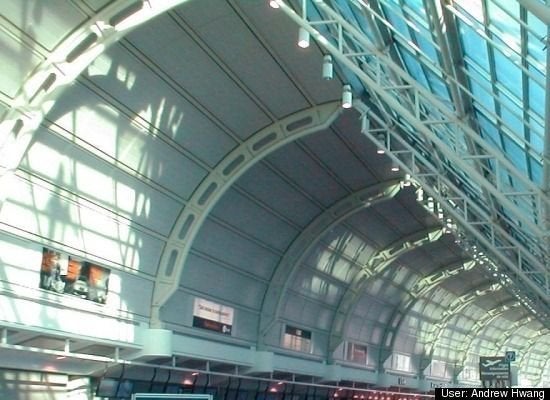 WORST Airports In The World