 Despite being statistically safer than driving on a mile-for-mile basis, getting in an airplane still makes lots of people nervous.
Studies have shown that about 40 percent of Americans express some fear of flying and 6.5 percent have such an aversion to being airborne that the anxiety largely prevents them from ever getting on a plane.
Officials at Norman Y. Mineta International Airport in San Jose have taken a novel approach to making sure passengers are comfortable before hopping on their fights: a pack of therapy dogs fearful flyers can play with as a way to ease anxiety.
"The program was started just after 9/11 when a lot of travelers were extremely anxious about taking to the skies again," explained airport public information manager Rosemary Barnes. "We have a robust chaplain program and a lot of the chaplains had their own personal dogs they would take on strolls around the terminals."
The effort has since grown to include 11 volunteers who walk their therapy dogs -- including a German Shepherd, miniature schnauzer and Bordeaux mastiff -- up and down the terminals a few hours a week. The program runs on donations, which pay for the uniforms of the furry counselors: red vests covered in patches embroidered with slogans like "Pet me I'm friendly."

"We know from a whole body of research that blood rate, heart rate and respiratory rate decrease when a person interacts with an animal," said Rebecca Johnson, researcher at the University of Missouri.
"Some people who see the dogs walking around the airport get concerned about if the dogs are there to sniff for drugs or bombs," said Barnes with a laugh. "But the chaplains are very good up about going up to people and explaining what the dogs are doing."
"People love the dogs," recounted Kyra Hubis, who runs the airport's therapy dogs program. "People look, they point, they smile. I don't have to force the dogs on anybody, people want to go up and see them."
Hubis explained that the dogs in the program, all of whom wear bright red vests so they can be easily identified from across the terminal, have to be certified as therapy dogs and pass a test that "involves them being calm, cool and collected around walkers, wheelchairs and canes," she said. "They have to be good with lots of people touching them and talking to them. They have to be able to obey basic commands and be able to sit and stay for five minutes while their owner leaves the room and they have to be able to walk over a bowl of food on the ground and not eat it--just in case someone as the airport drops their pills on the ground."
Hubis, and her therapy dog Henry James, often make a big difference in the days of travelers going through hard times. KSBY reports:
Henry James knows when it's time to wag his tail and when it's time to just sit and listen like he did to one couple [...] two weeks ago.

"His wife saw him, knelt down on the floor, buried her head in his fur and for a good two or three minutes was sobbing and telling him her father was dying in town here and that she and her husband were having to leave and she didn't know if she was ever going to see him again," Hubis said.
The concept of therapy dogs first started during World Word II, where they were used to lift the spirits of injured and sick soldiers. In the decades since, therapy dogs have been employed everywhere from high schools to convalescent homes.
Miami International Airport has a similar therapy dog program in place and Los Angeles International Airport is in the process of starting a therapy dog program of its own.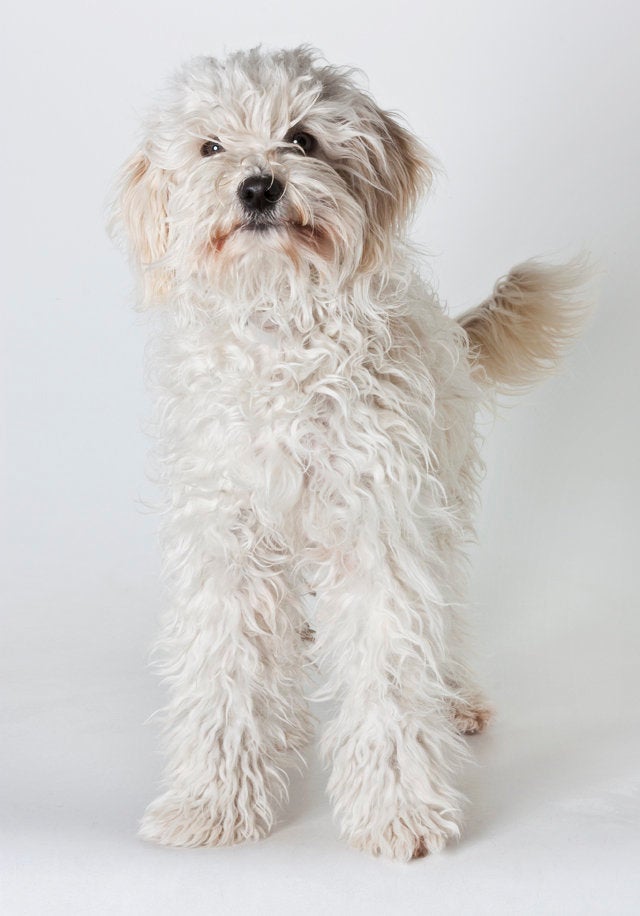 Bay Area Adoptable Pets
Related
Popular in the Community