A ground crew worker at a regional Alabama airport was killed on Saturday by being sucked into the engine of a parked plane.
The airplane, an Embraer 170, was parked at the gate with its engine running after arriving from Dallas. The flight had been operated by Envoy Air, which is a subsidiary of American Airlines. The person who died was an employee of Piedmont Airlines, a regional airline also owned by American Airlines.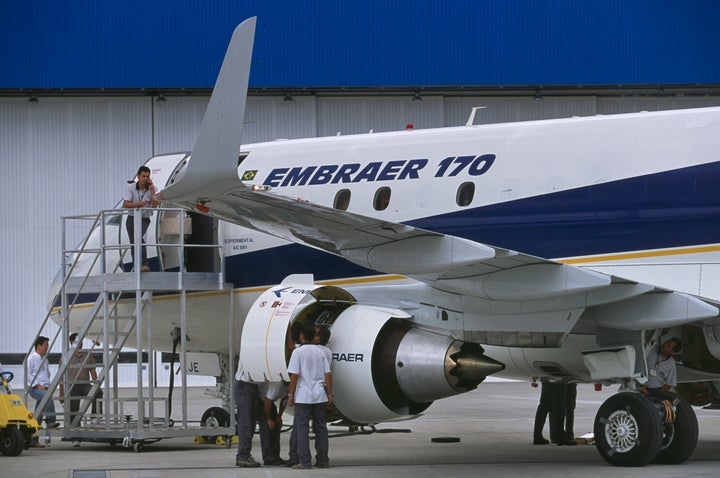 The Federal Aviation Administration is investigating the incident.
Popular in the Community