An airport worker in Nice, France, has been suspended after a picture showing him punching a passenger holding a baby went viral.
The violence erupted Saturday at Nice Côte d'Azur International Airport, where passengers had been waiting 11 hours for a flight for British budget carrier EasyJet to Luton airport outside London.
Jean-François Guitard, a director at Nice airport, told CNN the man who punched the passenger is an employee of Samsic, a company subcontracted by the airport to help special needs travelers.
"We had a serious problem with someone of staff from our subcontractor Samsic," Guitard told CNN.
The passenger holding the baby complained about the long wait, Guitard said, and the Samsic employee reportedly responded with the punch.
Passenger Angela Arkwright said the victim was holding a child who looked around 9 months old.
"He didn't want to have a fight. The worker just smirked at him and he was the other side of the glass barrier so he reached over to hit him," Arkwright told the Daily Mail. ″It was one hell of a punch. It was a loud whack and there was no provocation.
"Everyone was having the most appalling day and then, all of a sudden, the man holding a baby gets whacked."
"It was awful the whole thing. I just can't believe people can behave like that," Arkwright told CNN. She said her husband restrained the airport employee until police arrived.
The punch victim had a mark on his face when he returned to the gate to board the long-delayed flight, Arkwright said.
By the time the passengers took off to London, they had waited 13.5 hours.
EasyJet released a statement to HuffPost saying the airline was "very concerned to hear about the incident in Nice," and emphasized that the man accused of punching the passenger is not employed by EasyJet.
"We took this matter up with Nice Airport and their special assistance provider Samsic and understand the airport has confirmed his suspension," the airline statement said.
The statement blamed the lengthy flight delay on "a fueller at Nice Airport who drove away with part of the hose" still connected to the aircraft after refueling.
"This resulted in some damage and we had to source a replacement aircraft and crew," EasyJet said. "We worked hard to arrange a replacement flight so passengers could travel to London Luton as soon as possible and appreciate how frustrating the delay would have been."
Neither the punched passenger nor the Samsic employee were identified.
Arkwright said she blames the whole incident on EasyJet, regardless of the violent airport worker's employer.
She provided HuffPost with an open letter to airline CEO Carolyn McCall:
"Information was contradictory all day as the departure time got put back and back ― so as not to get people angry at the outset and/ or because there was no f***ing Plan B," Arkwright wrote. She continued:
Meanwhile, other flights to Luton continued as per normal rather than other clients made to share the delay by putting our lot on the next flight and delaying them. But ― oh no, that would just increase both the number of disgruntled customers and the compensation for being over 3 hours late that you have to pay.

Company and Directors big salaries first, customers second, children and babies third. Because even families with babies and small children were not offered alternative flights. ...

In short, the whole saga was a disgrace; the problem is a management one and, yes, that is YOUR responsibility.

I should hardly need to tell you that customers should be treated with respect not disdain.
Saturday's violence was the latest in a string of recent incidents in which the air travel industry has shown contempt or disregard for customers.
In June, a baby overheated during a flight delay at Denver International Airport and had to be evacuated in an ambulance. Also, a Florida woman said she is suing United Airlines for injuries she blamed on Houston airport employees who crushed her wheelchair.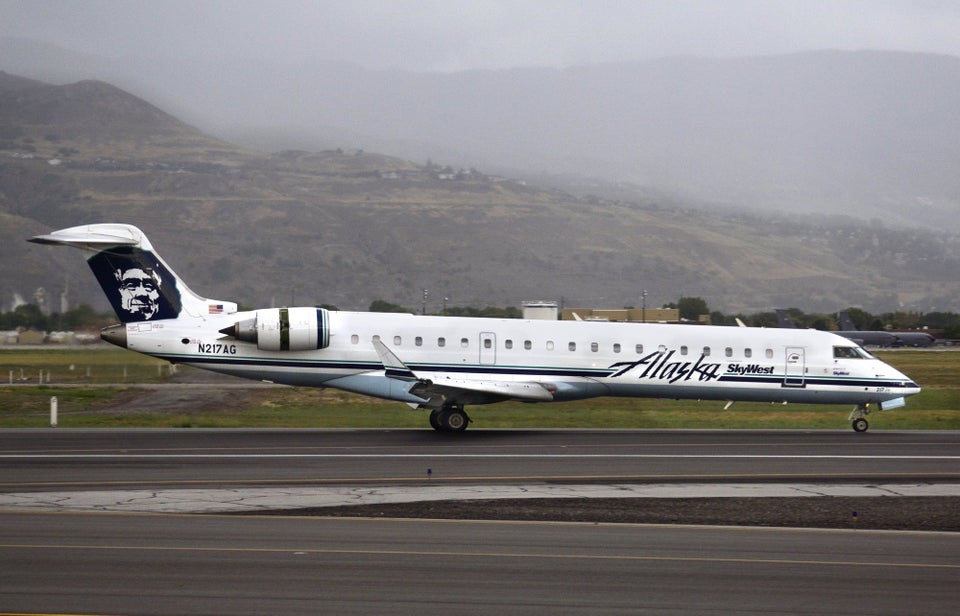 Airlines With Rudest Flight Attendants
Popular in the Community