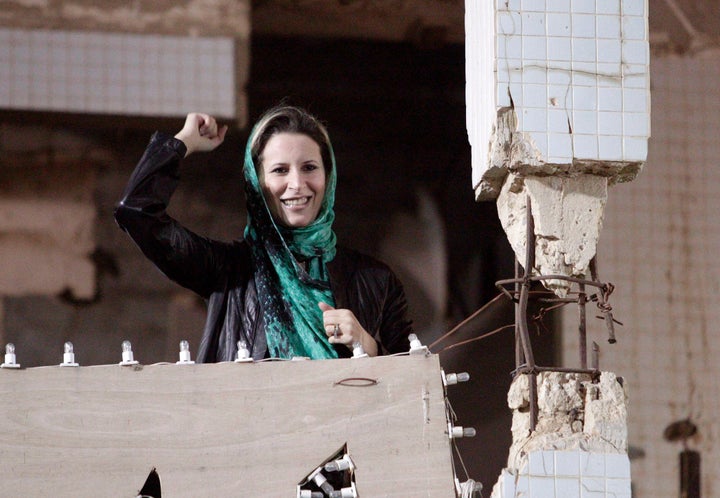 TRIPOLI, Libya — Troops loyal to Moammar Gadhafi unleashed heavy shelling Friday on Misrata, pushing troops and tanks into the rebel-held western city, a witness said, while NATO officials struggled to overcome differences over its mission to dislodge the defiant Libyan leader.
Elsewhere in Libya, NATO warplanes struck Gadhafi's hometown of Sirte in the east, Libyan TV said. In the capital of Tripoli, there were reports of heightened security measures in an apparent attempt to prevent anti-government protests.
A helicopter circled over Misrata for several hours, apparently spotting targets for artillery in Libya's third-largest city, in defiance of the NATO-enforced no-fly zone. Forces bombarded the city with fire from tanks, artillery and rockets.
Eight bodies of civilians were taken to a hospital but there are many causalities among the fighters who took guns and arms to defend their city, said the resident, who spoke on condition he be identified only by his given name, Abdel-Salam, for fear of retaliation.
The assault by Gadhafi forces was the heaviest in the 50-day-old siege of Misrata – the only major remaining rebel stronghold in western Libya.
His troops have continued to attack rebel positions as part of a deadlocked civil war sparked two months ago by anti-government protests. The international community stepped into the conflict a month ago, with NATO unleashing airstrikes on Gadhafi-linked military targets.
The latest attacks followed new shows of defiance by Gadhafi on Thursday and by his daughter, Aisha, who rallied a crowd early Friday from a balcony at her father's compound that was hit by U.S. warplanes 25 years ago.
Libyan TV said airstrikes targeted Sirte, although it did not provide details. Explosions were also heard from what appeared to be NATO strikes against Gadhafi's forces near the coastal town of Brega.
Gadhafi controls the west of the country, while the rebels hold much of the east, with the front shifting back and forth.
In the capital of Tripoli, participants in a Facebook group said snipers were deployed on rooftops in the Tajoura neighborhood and that security was tight around mosques.
On Thursday, Al-Sadek al-Ghariani, a top Muslim cleric in Libya, said in a video posted on Facebook that it was a religious duty to join protests on Friday. In February, he issued two fatwas calling for anti-Gadhafi protests and then went into hiding. Gadhafi forces apparently are trying to find him.
Michael reported from Cairo.
Calling all HuffPost superfans!
Sign up for membership to become a founding member and help shape HuffPost's next chapter