The search for a missing 19-year-old Kansas woman -- last heard from via frightful text message that said a drunken man was pestering her -- yielded few promising leads over the weekend.
Aisha Khan, a student at Johnson County Community College, went missing at approximately 11:00 a.m. Friday morning while studying for her final exams on the University of Kansas, Edwards Campus, The Kansas City Star reports.
"There's a creepy guy that just came up to me, and he was harassing me," Aisha wrote in a text message, according to Faiza Khan, her older sister. To get the man to back off, Khan slapped him, according to the message she sent her sister.
A contingent of volunteers and at least 30 police officers spent much of the weekend searching for the missing student, who the family believes was abducted by the unknown man that accosted her.
Khan's cell phone and backpack were found on a picnic table near campus, KMBC reports.
A $10,000 reward being offered as incentive for any information leading to Khan's safe recovery.
"We need everybody to be thinking about Aisha all of the time," said her uncle Adil Sheikh, according to The Kansas City Star.
Before You Go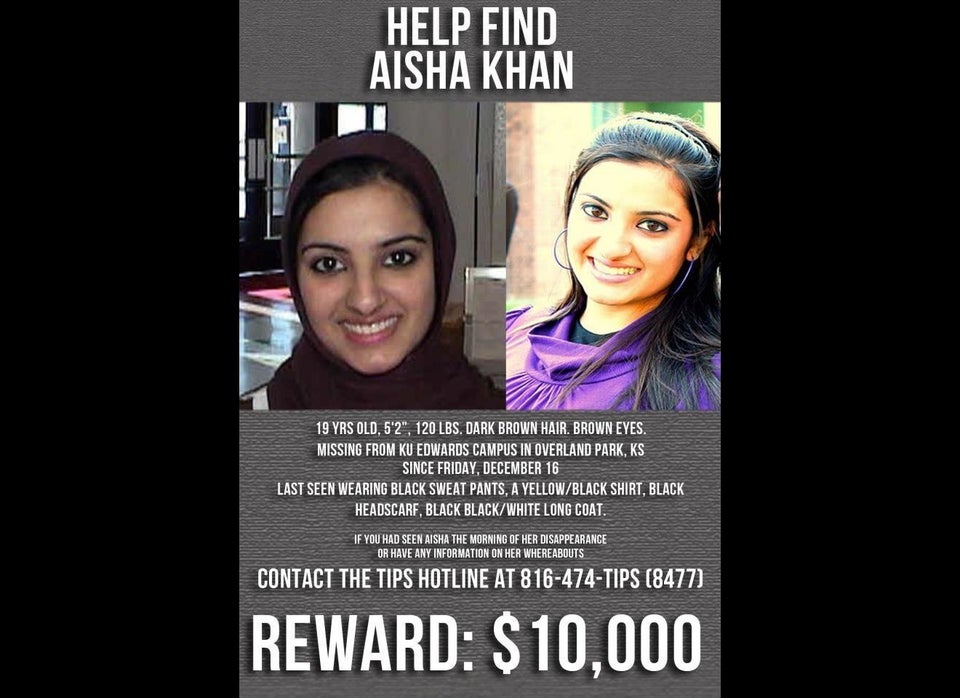 Aisha Khan Missing
Popular in the Community