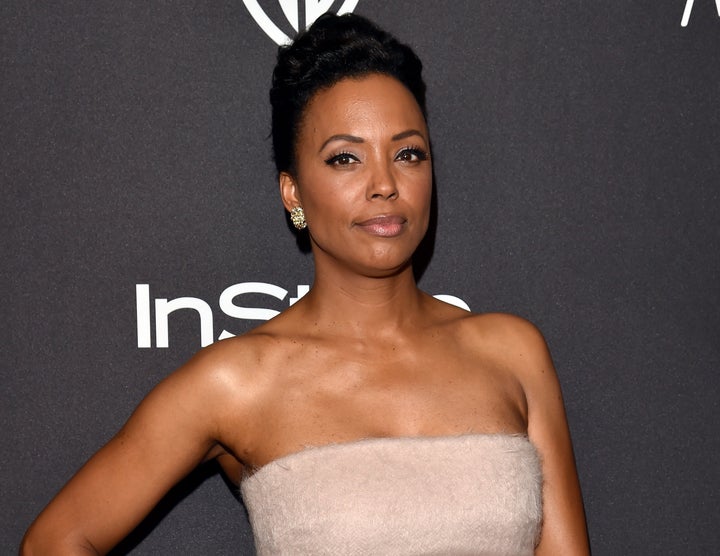 From hosting gigs on "The Talk" and "Whose Line Is It Anyway?" to landing a list of recurring roles on shows like "CSI" and "Criminal Minds," Aisha Tyler has established a diverse career in entertainment.
During Wednesday night's premiere episode of Khloé Kardashian's variety talk show "Kocktails With Khloé," Tyler appeared alongside a guest panel featuring former reality star Brandi Glanville, comedienne Kym Whitley, Snoop Dogg, and Kendall Jenner.
When asked by Snoop if she's "happy or sad" by the state of the entertainment industry for black women, Tyler said that she's relatively happy, but recognizes her position juggling various roles may look different in comparison to some of her peers.
"Personally, I'm happy because I'm in a really unique cut right now in my life where I'm very busy, but I think that's unique and unusual, and I think that's not the way it is for everybody," she said. "Obviously the Oscar nominations this year were really disappointing."
The actress broke down the Oscar's diversity issue, offering a few solutions to improve the likelihood of that people of color and women working behind the camera get their due.
"There's two problems, one is if you look at the Oscar academy it's like 80 percent white, 80 percent over the age of 67, 80 percent male. I'm not even saying we need more people of color in there -- yes, of course," she said. "We also need more women, we also need more young people. Everybody's old as [expletive]…Up the pipe we have to change everything, because people of color are not getting the projects to direct that would then put them in the pipeline to be nominated. And the same thing with women. So all of us -- as people of color, as women need to stop [expletive] the establishment and start making our own [expletive]."
Check out more of Aisha Tyler's thoughts (at the 35:00 mark) here.
PHOTO GALLERY
The Oscars: Photos Of Hollywood's Biggest Night Through The Years
REAL LIFE. REAL NEWS. REAL VOICES.
Help us tell more of the stories that matter from voices that too often remain unheard.