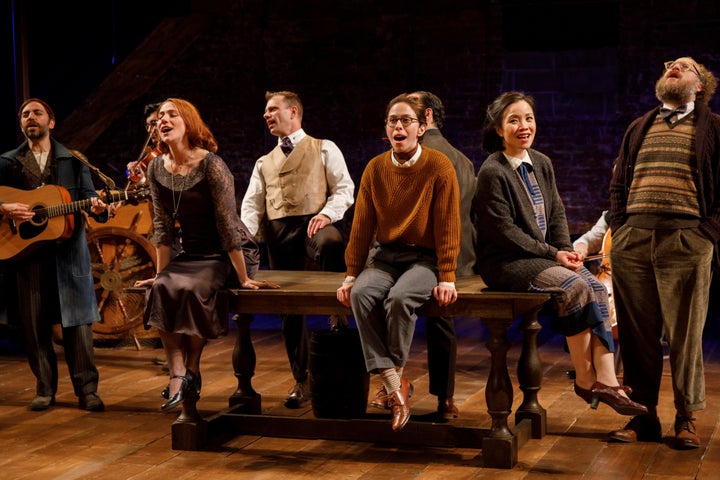 Fiasco Theater specializes in stripped-down productions of classics by the likes of Shakespeare (and, at least on one occasion, his twentieth century counterpart S. Sondheim). Director John Doyle, who knows a thing or two about devising stripped-down productions of classics by the likes of Sondheim (et al) and now serves as artistic director of the Classic Stage Company, has seen fit to unloose Fiasco on the stage of the CSC for a Twelfth Night romp. This works out very well for Fiasco, CSC, the playwright, and audiences who make it down to East 13th Street.
The magic of Fiasco comes not simply from textual and physical simplification; cut-down classics can be flat and dull-pated (which, alas, describes Classic Stage's recent As You Like It). Fiasco cuts down the cast for simplification and the physical trappings for focus, yes; but their aim seems to be to inflate the evenings with life and fun.
Fiasco's success in this can clearly and immediately be seen by contrasting their Twelfth Night with the aforementioned As You Like It, which merely left viewers with an attitude of "so what?" (Let it be added that last spring CSC and Doyle were smashingly successful with their handling of the latter-day Bard's Pacific Overtures. So there!)
Joy, fun and exuberant flair mark this new Twelfth Night. Yes, we see frequent renditions of this public domain, royalty-free title; and yes, many New Yorkers had the opportunity to luxuriate in an unforgettable one of late. The Shakespeare's Globe production in 2013 at the Belasco, headed by Mark Rylance in a gown, was indeed a Twelfth Night to be remembered; that company presumably spent more on candles and dry cleaning per performance than the entire CSC production budget.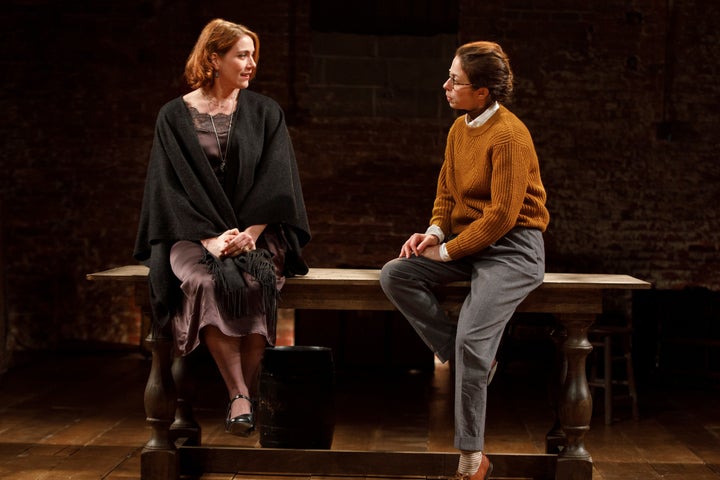 But the Fiasco Twelfth Night offers full value, thank you very much. The non-profit—started in 2009 by six graduates of the Brown University/Trinity Rep MFA program—made friends hereabouts with limited engagements of their Cymbeline and Measure for Measure, and moved into the off-Broadway big time with their impressive Into the Woods at the Laura Pels in 2015.
The same freewheeling spirit from Into the Woods can be seen here, with the same directors at the helm, Noah Brody and Ben Steinfeld (two of the three Fiasco co-artistic directors). The third co-artistic director, Jessie Austrian, is as prominent here (as Olivia) as she was in the Woods (as the Baker's Wife). Steinfeld shines on stage in the ordinarily not-so-prominent role of the clown Feste. In the Fiasco rendition, Feste does a good deal of singing—which clearly plays to Steinfeld's strength. He also digs into the comedy, offering a droll turn as the supposed priest "Sir Topas."
Emily Young—a delightful Little Red Riding Hood in the Sondheim/Lapine musical—makes a pert and delectable Viola. Watching her counter Brody's Orsino, you might well flash back to the pair, as Red and the Wolf, tussling their way through "Hello, Little Girl." Javier Ignacio is an ingratiating Sebastian, Tina Chilip a sunny Maria, and David Samuel a helpful presence as Antonio and several small roles. Matters comedic are assayed by Andy Grotelueschen as Sir Toby Belch, Paul L. Coffey as Malvolio and Paco Tolson as Sir Andrew Aguecheek.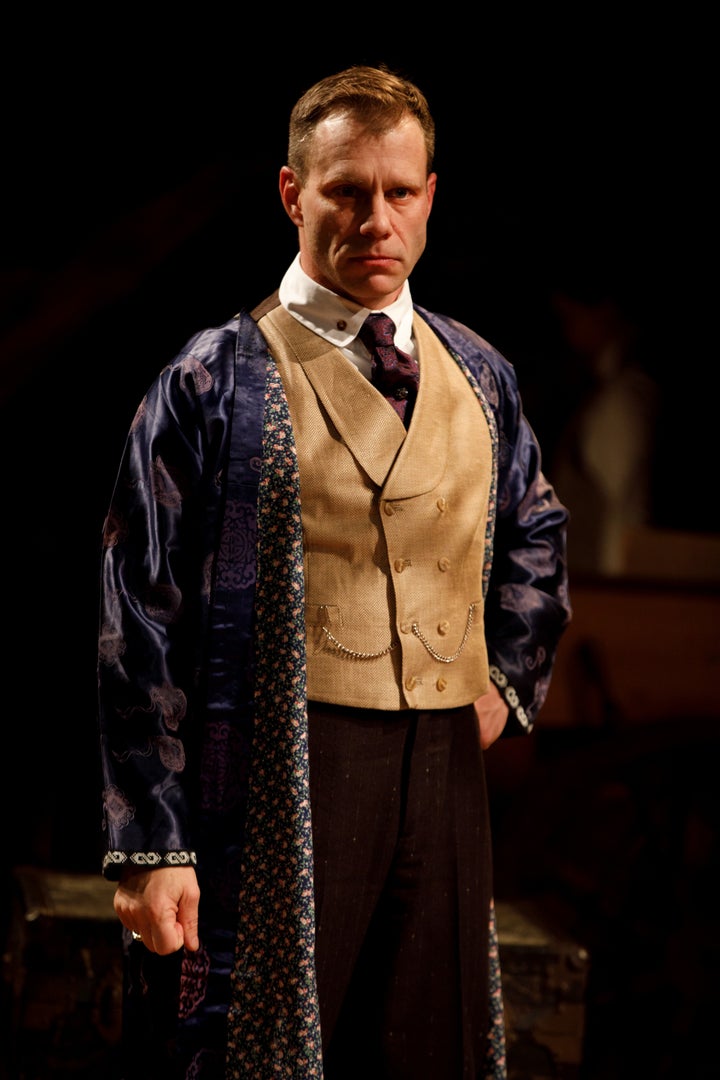 So it's a joyous Shakespearean romp, down at CSC. No, it doesn't quite compare to what Mr. Rylance and chums contrived at the Belasco; but this is a bright and flavorful Twelfth Night that does well by the playwright, and an empty space production in which the play's the thing without reliance on sets, costumes, wigs and opulent trappings.
The Classic Stage Company presentation of Fiasco Theater's "Twelfth Night" opened December 14, 2017 and plays through January 6, 2018 at Classic Stage Company
Support HuffPost
The Stakes Have Never Been Higher
Related
Popular in the Community