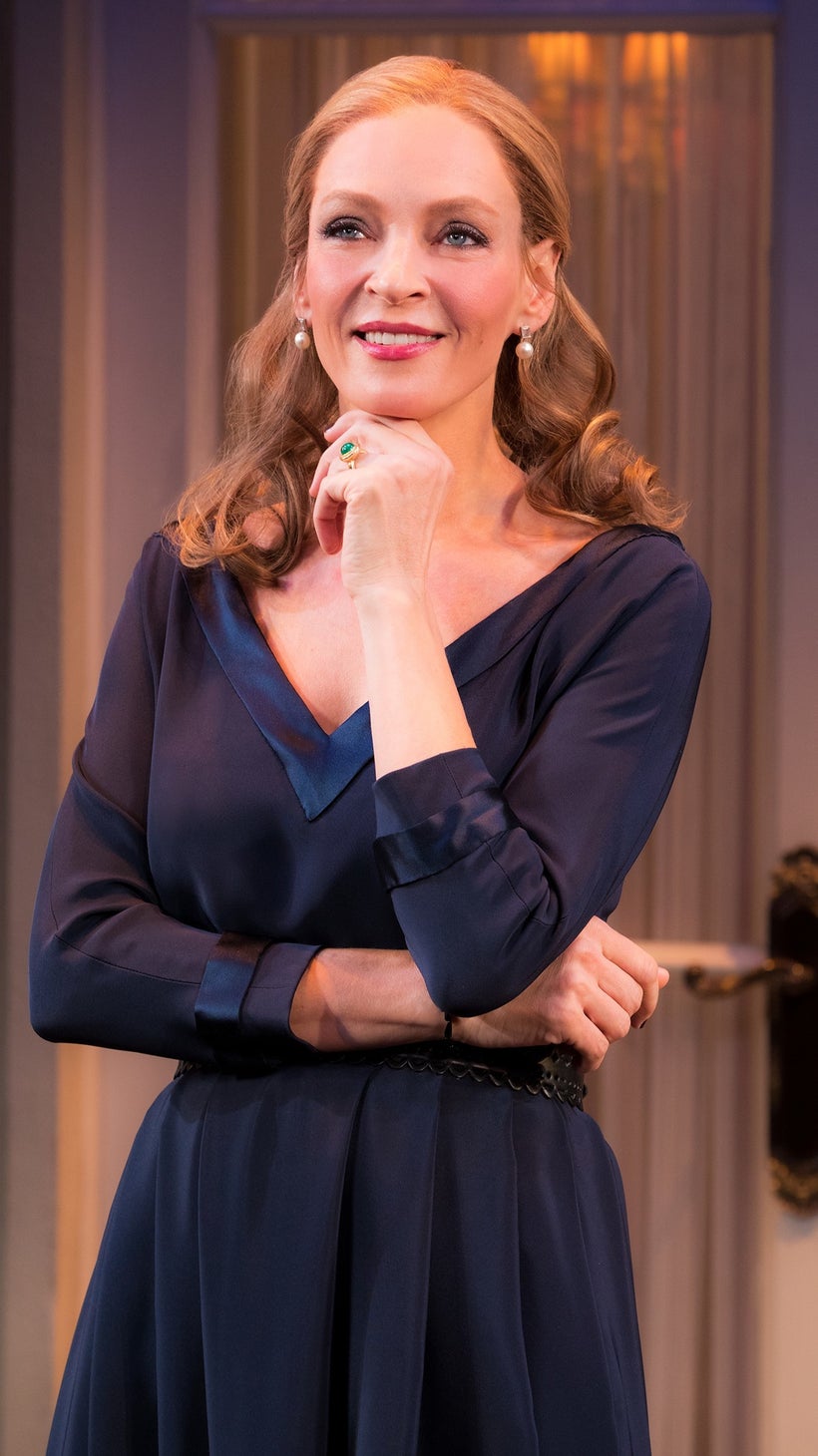 Among the long-departed genres of popular Broadway attractions of the past century is the boulevard comedy. This was built around a smart and intelligent leading lady character, who sparred with husbands, friends and lovers (with, typically, a strain of marital infidelity among the entanglements) but always emerged triumphant. A prototype was W. Somerset Maugham's The Constant Wife, which started on Broadway (rather than in London) in 1927, starring Katharine Cornell. These plays, through the'20s and'30s, would star Cornell or Ina Claire; later, you might get Celeste Holm or Barbara Bel Geddes. The genre faded against the avalanche of Neil Simon's laugh-machine comedies (Barefoot in the Park, The Odd Couple) and the diminishment of the Park Avenue ladies who self-identified with the heroines (and, in the early days, bought copies of their dresses and hats).
Yet here we have a boulevard comedy once more. Beau Willimon's The Parisian Woman now appears, as from an oasis in the desert, at the handsomely restored Hudson (which in its hallowed past was home to many a boulevard comedy). The lady in question is the wife of a top D.C. tax lawyer, who is angling for a prime judgeship. As Willimon came to fame as a chronicler of inside-Washington machinations—he is best known as creator of House of Cards—it is no surprise that The Parisian Woman features up-to-the-minute political references, including just about every target our present president has self-affixed to his broad back. Willimon obliges the boulevard comedy formula with his leading lady: movie star Uma Thurman (of Pulp Fiction and the Kill Bill films), overbrimming with high glamour, sharp comedy and fine clothing.
A typical boulevard plot might be built around a beautiful but unfulfilled woman having an affair behind her husband's back—if he knows, he doesn't care—and then drifting into another affair with the adult child of one of her society friends. All the while, she invisibly pulls strings to further her husband's career, and never gets punished; rich and sophisticated heroines are allowed to do such things. The above is not some random plot, mind you: it describes a boulevard comedy which opened in 1885: La Parisienne, by Henri Becque, which played Broadway in French in 1904 and in an English translation in 1950.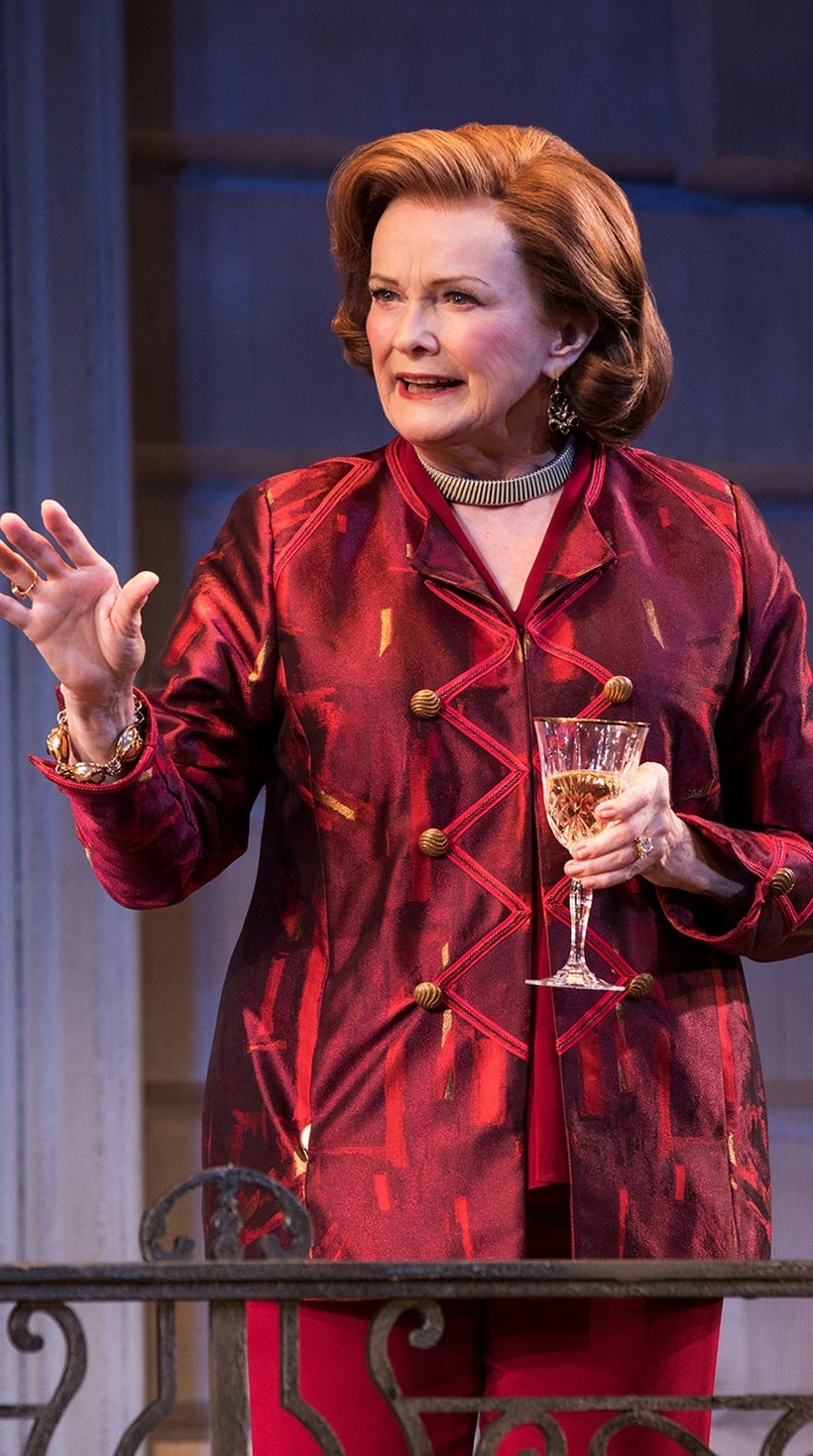 Who knows how and why Willimon got hold of La Parisienne (which translates to The Parisian Woman); no harm done, and the title page cites Becque's play. What we end up with is an odd mix. Chloe—Clotilde, in the Becque—is not French, although she explains that she had a wild French boyfriend in her twenties and ran away to Paris for a while. Husband Tom (Josh Lucas) is shortlisted for a presidential appointment; he and Chloe, both, attempt to get Chloe's lover Peter (Martin Csokas), a top friend and donor of the President, to push the nomination. Independently, Chloe maneuvers her society friend Jeanette (Blair Brown)—who through no merit of her own except money has been named Chairwoman of the Federal Reserve—to also use her influence. ("You know he listens to the last person who spoke to him," says Uma, "so be that last person.") Also on hand, in a pivotal role, is Philippa Soo.
Thurman is delightful and crafty in her role; when she turns the tables, late in the ninety-minute play, she does so with unexpectedly Machiavellian knife-jabs (and a masterful twist from M. Willimon). Also beyond delightful is Blair Brown, a Tony winner for Copenhagen and altogether masterful here. This is also one of those plays where you sit there ogling the living room set designed by Derek McLane—I could live there—while Jane Greenwood has provided delectable fashions for the ladies (although this being a modern boulevard comedy, nobody wears a hat). Pam MacKinnon does an adequate job of staging, but there is no champagne sparkle. One has to wonder about MacKinnon, who made a phenomenal splash with the Amy Morton/Tracy Letts Virginia Woolf in 2012. She seems to be working backward: next came the uncomfortable revival of The Heidi Chronicles, the disastrous China Doll of Mamet, and the relentlessly nonenchanting Amélie.
The present-day leader of the free world is very much at the forefront of the plot machinations and the humor. Willimon goes so far as to call you-know-who "that fucker," which even the highly partisan audiences flocking to The Parisian Woman might find a bit unmannerly in a comedy of manners.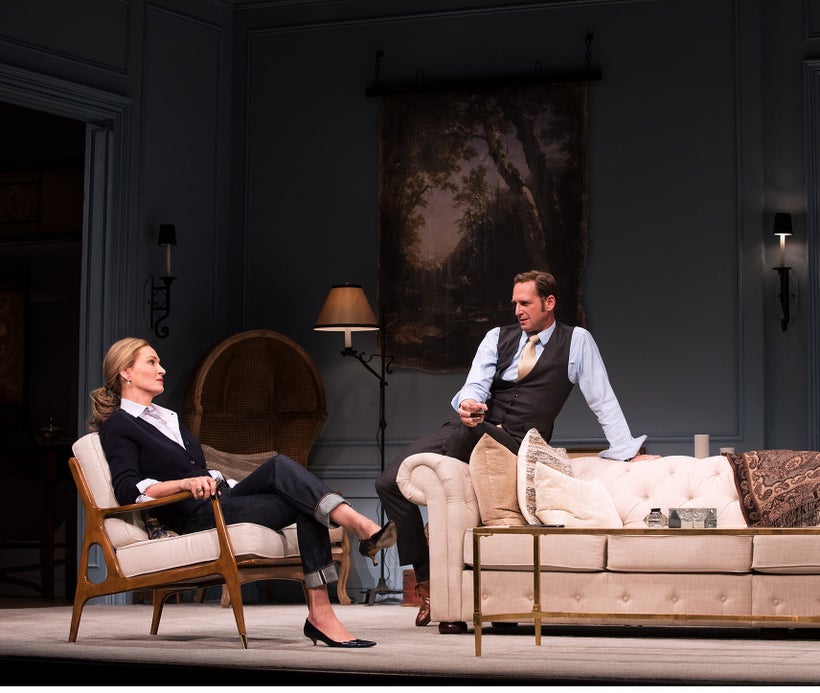 So the play, as a whole, is something of a draw. The laughs come fast and funny; but there is something synthetic about the style and the story. This might devolve from the play's history: it was initially produced in 2013, back in the Obama years. It must have seemed like a good idea to Willimon to rejigger it for today, but it could be that current-day politics don't rest comfortably upon his borrowed Parisian plot. Even the frequent gibes at the president seem dated at times, his old campaign gaffes—locker room tales and all—by now sound inconsequential compared to what he's been doing lately.
Beau Willimon's "The Parisian Woman" opened November 30, 2017 and plays through March 11, 2018 at the Hudson Theatre
Calling all HuffPost superfans!
Sign up for membership to become a founding member and help shape HuffPost's next chapter
This post was published on the now-closed HuffPost Contributor platform. Contributors control their own work and posted freely to our site. If you need to flag this entry as abusive,
send us an email
.