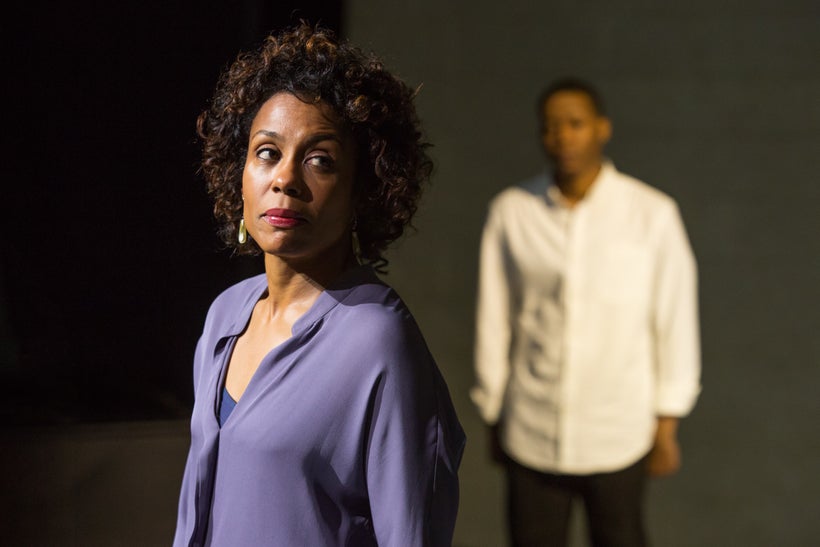 Lincoln Center Theater's Mitzi E. Newhouse, which last year introduced the brilliant Oslo (which you can still catch through Sunday, now upstairs at the Vivian Beaumont), offers another intriguing new American drama: Dominique Morisseau's Pipeline. The play addresses a severe social problem—the conditions which contribute to high rates of violence among young black men—in a fresh and smart manner.
Part of what makes Pipeline impactful is Morisseau's storytelling. "Issues" theatre can be off-putting; preach to us and we might feel instructed, not entertained. From the start, here, we are engaged with Morisseau's characters. By the time we understand the enormity of the problem at the play's core, we are thoroughly aligned with the personable-but-overwhelmed mother on a tightrope and her keen-but-troubled son.
Nya (Karen Pittman) is a teacher of English in a tough, inner city public high school. She seems to be inspiring in the classroom, while struggling with what goes on outside. At present, the problems center mostly on her son Omari (Namir Smallwood), who attends a private high school thanks to money from Nya's ex-husband, Xavier (Morocco Omari)—who is Nya's second big problem. But her son has gotten into serious trouble, violently and physically lashing out at a (white) teacher.
Nya has a sharp-tongued colleague Laurie (Tasha Lawrence), who is as tough as her students. (And deliciously written; if Ms. Morisseau is interested in a spinoff, here's an intriguingly well-rounded character to build upon.) Also on hand is Dun (Jaime Lincoln Smith), a sympathetic school security guard who actually cares about his charges; and Jasmine (Heather Velazquez), Omari's wizened girlfriend over at private school.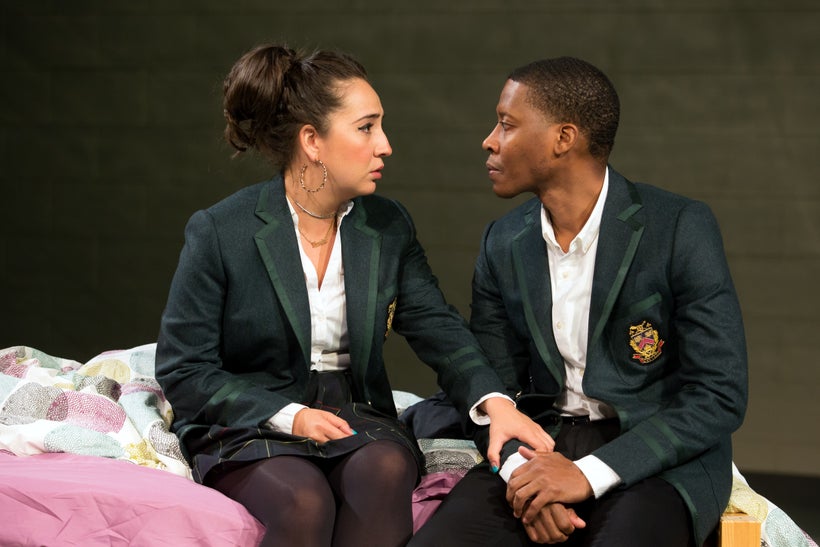 What seems like a flavorful domestic drama grows deeper as the enormity of the problem increases: a legacy of "resentment and rage." A base explanation is the anger of growing up in a single parent family, with the absence of a father. Omari's dilemma is that he has a father, one who is only evident by the checks that arrive regularly. "Never missed a payment," Xavier boasts; but Omari is fatherless nevertheless, and struggles with the meaning of this reliable financial support from a parent who has otherwise abandoned him.
Morisseau has been inspired by the work of novelist Richard Wright and poet Gwendolyn Brooks, and their influence is very much present in the play (and explicitly acknowledged by name). Pipeline culminates in a remarkable speech that virtually explodes from Omari; Mr. Smallwood, a New York newcomer recently with Steppenwolf, is riveting here.
The glue of the play is Pittman, who is marvelous (and who was similarly bracing in Ayad Akhtar's Disgraced, at LCT and on Broadway). Add to Pittman and Smallwood Ms. Lawrence, another dazzling performer who was memorable in both The Whale and If I Forget. The three of them, up on stage, are positively broiling.
Director Lileana Blain-Cruz (of Branden Jacobs-Jenkins' War at LCT3 and Lucas Hnath's Red Speedo at NYTW) once again does an impressive job. She is well supported by her design team—Matt Saunders (sets), Montana Levi Blanco (costumes) and Yi Zhao (lights)—as well as scene change projections by Hannah Wasileski, which as the evening goes on become clearly violent (and racial).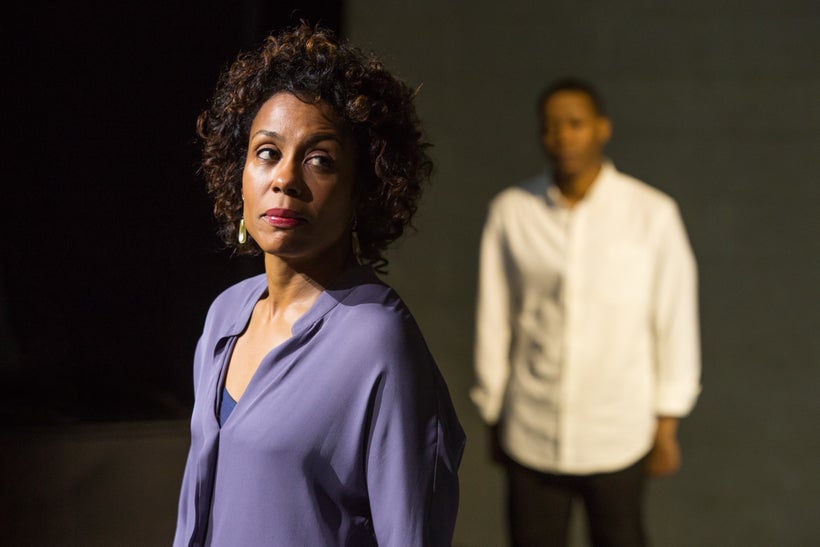 But it is Morisseau who is in charge here. She has had a certain amount of local exposure, with her 3-play Detroit Project (culminating in 2016 with Skeleton Crew, at the Atlantic); and a new play, Paradise Blue, scheduled for April at the Signature Center. But here and now we have Pipeline, which showcases an American playwright in full blaze.
The Lincoln Center Theater production of Dominique Morisseau's Pipeline opened July 7, 2017 and continues until August 27 at the Mitzi E. Newhouse Theater
Calling all HuffPost superfans!
Sign up for membership to become a founding member and help shape HuffPost's next chapter
This post was published on the now-closed HuffPost Contributor platform. Contributors control their own work and posted freely to our site. If you need to flag this entry as abusive,
send us an email
.