The past year was marked by some excellent plays and musicals, although the quantity of "bests" was somewhat lower than over the last seasons. Even so, there were some great offerings (listed below in alphabetical order). Note that the excellent Oslo is not included, as the earlier, substantially identical Lincoln Center Theater production was on our 2016 list.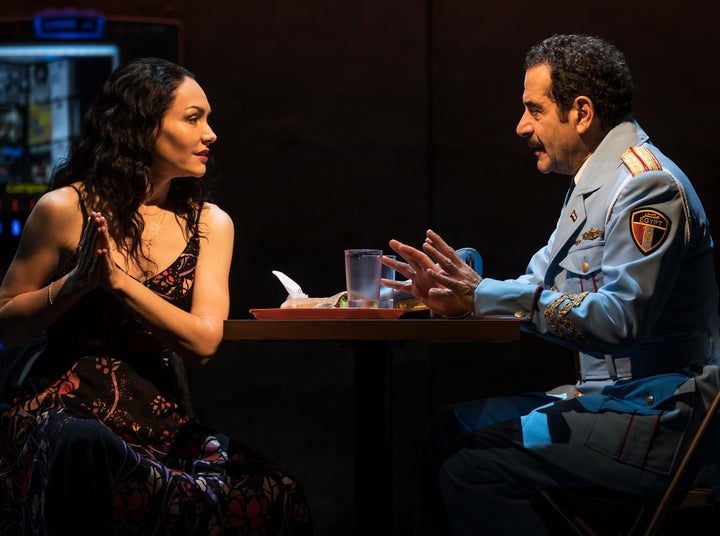 Composer/lyricist David Yazbek and librettist Itamar Moses created this unlikely "miracle in the desert" about an Egyptian band stranded in Israel. The Band's Visit quickly joined the past seasons' Dear Evan Hansen and Hamilton as an unconventional but rousing Broadway hit. Katrina Lenk and Tony Shalhoub lead the cast, under the direction of David Cromer.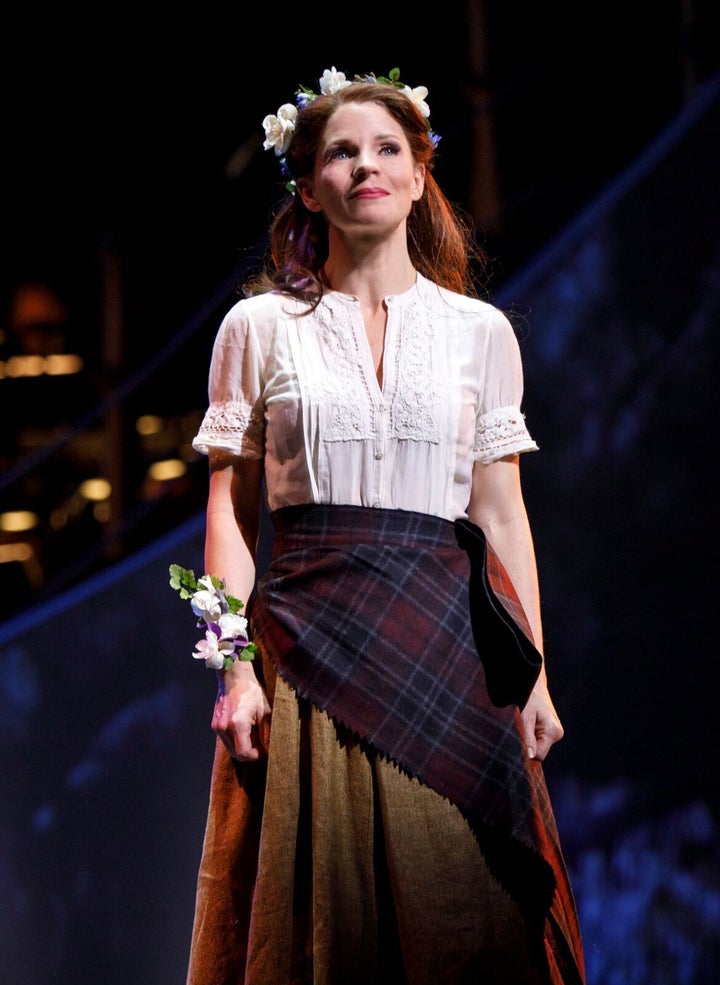 We have not waited one hundred years for a good production of Lerner & Loewe's Brigadoon, which is only seventy years old—but it seems that long. The special City Center Encores! presentation of the Lerner & Loewe musical revealed its glorious strengths, with the score and Christopher Wheeldon's choreography standing out. Kelli O'Hara, too.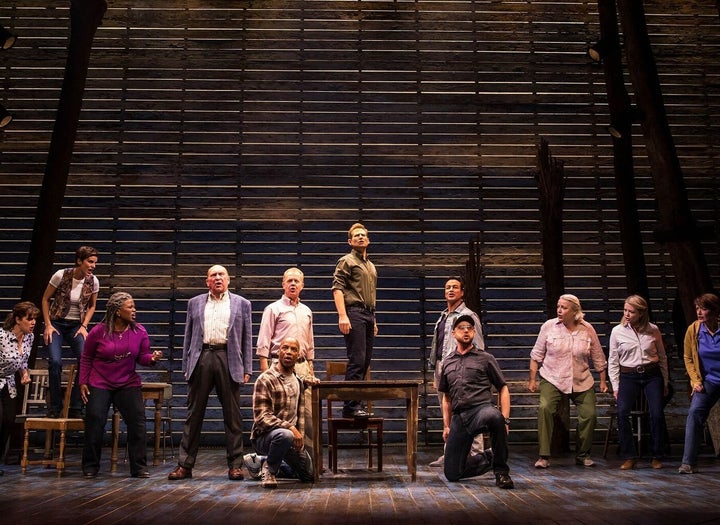 Irene Sankoff and David Hein have taken an unlikely and highly sensitive subject and worked it into a gripping, new-style musical. The show and its strong ensemble cast, under Christopher Ashley's direction, envelops the audience as it builds to an emotionally effective climax.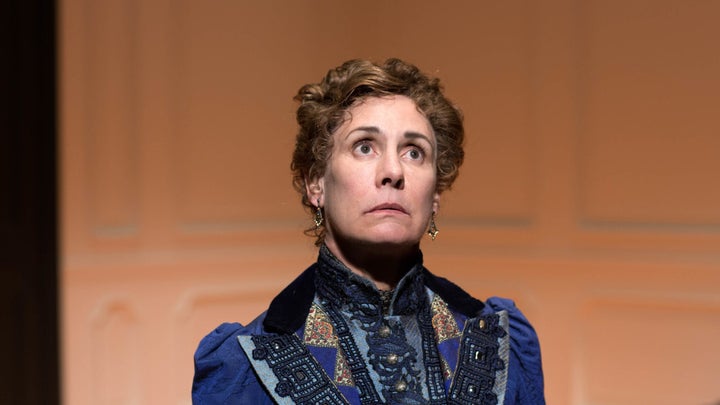 Up-and-coming playwright Lucas Hnath blithely borrowed characters from Ibsen's 1879 classic and transposed them into an all-new, period-but-anachronistic sequel which was smart, funny and scathing under Sam Gold's direction. Laurie Metcalf and company were unmatchable—except that the play looked just as smart with the replacement cast (led by Julie White).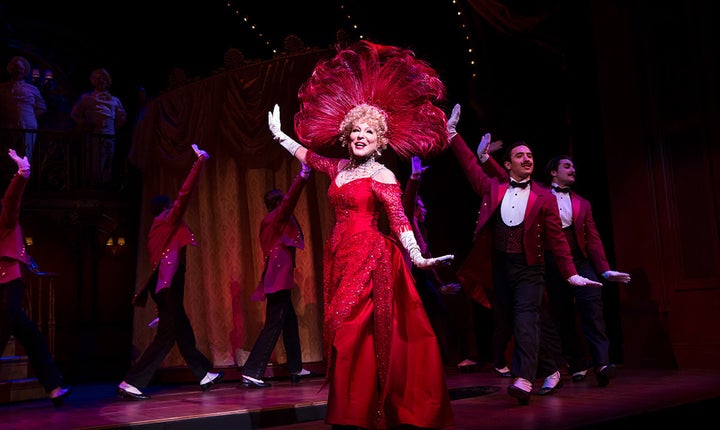 A top-grade production team (led by producer Scott Rudin and director Jerry Zaks) found the key to making Dolly glow once more. With Bette Midler leading the cast, the show hasn't looked this good since Pearl Bailey first stepped into the Harmonia Gardens back in 1967. David Hyde Pierce, Gavin Creel, Kate Baldwin and designer Santo Loquasto added to the fun, and we have Bernadette Peters (starting January 20) to look forward to.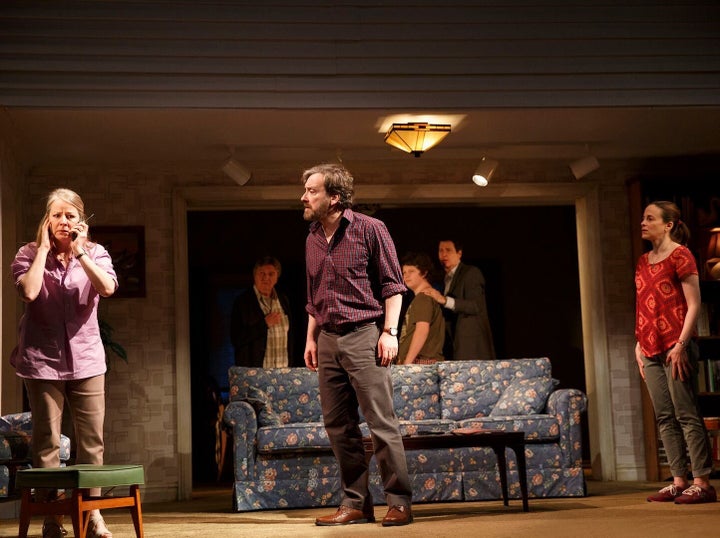 Playwright Steven Levenson followed his libretto for Dear Evan Hansen with this arresting drama about family, race, religion and a melting pot of contemporary issues. Jeremy Shamos and Larry Bryggman led an impressive cast, under the direction of Daniel Sullivan, in this most provocative play from the Roundabout.
JESUS HOPPED THE 'A' TRAIN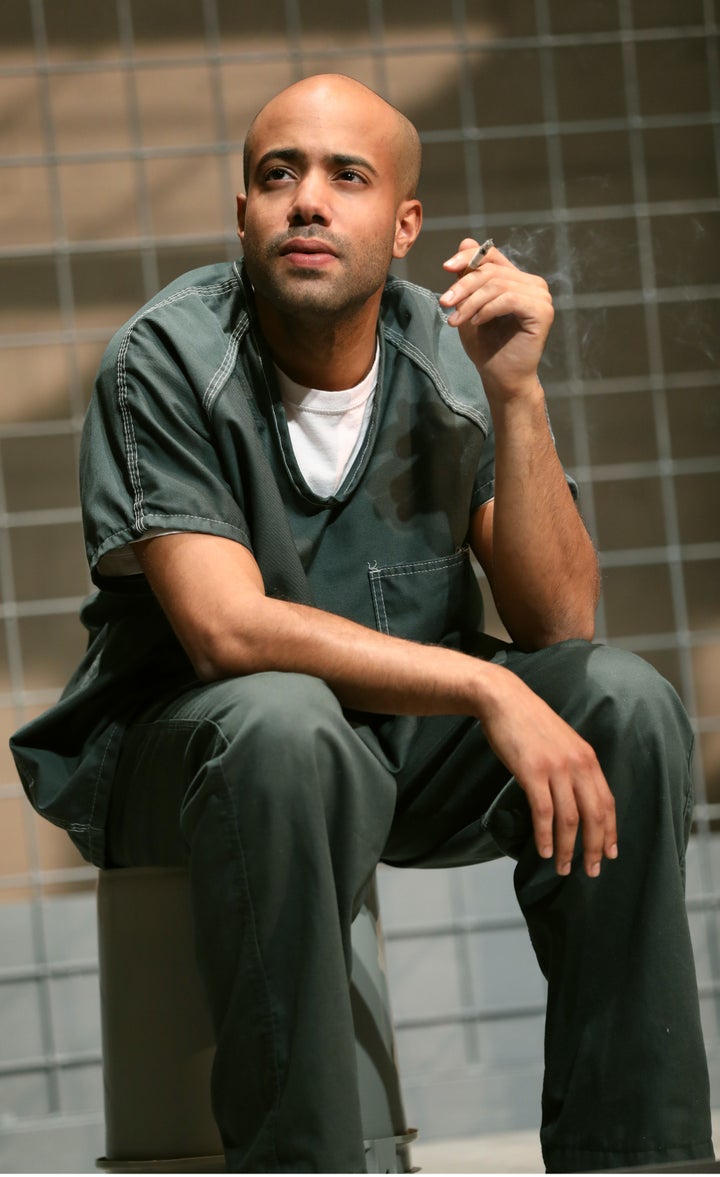 The Signature Theatre celebrated Pulitzer Prize-winning playwright Stephen Adly Guirgis' one-year residency with a new production of his first major work. The 2000 play proved riveting and relevant, staged by Mark Brokaw and featuring Dean Carvajal and Edi Gathegi.
SCHOOL GIRLS; OR, THE AFRICAN MEAN GIRLS PLAY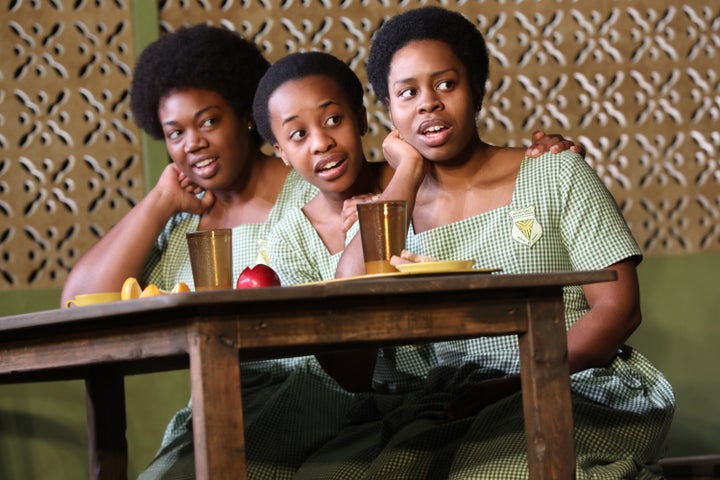 This late-in-the-year offering from MCC is an uproarious surprise. Playwright Jocelyn Bioh—also known as actor—takes six students at a boarding school in Ghana and works them into a comic frenzy. (For accuracy, there is only one mean girl—but she is plenty mean enough.) Rebecca Taichman, of Indecent, directs. School Girls closes New Year's Eve, so try to get down to Christopher Street.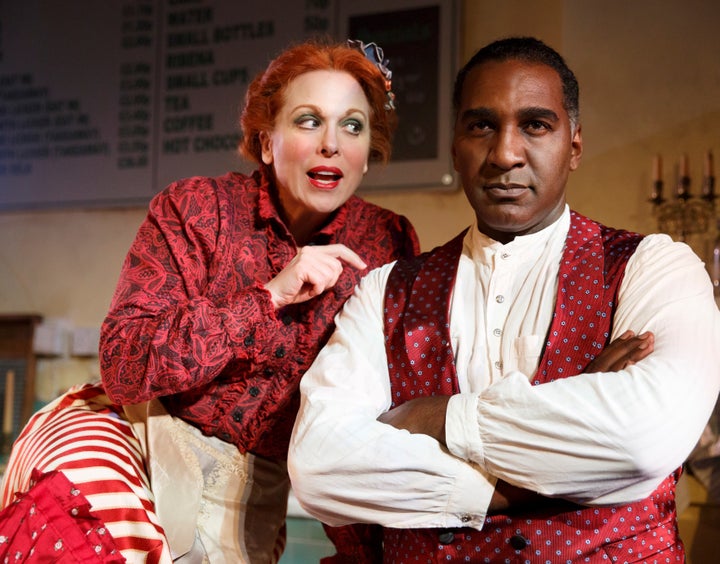 There's always room for another Sweeney, and this British import—set in a facsimile pie & mash shop—demonstrated how strong Sondheim's masterpiece is, even with a three-piece orchestra. As effective as the production was when it opened, it improved when the visiting leads were replaced by our own Norm Lewis and Carolee Carmello.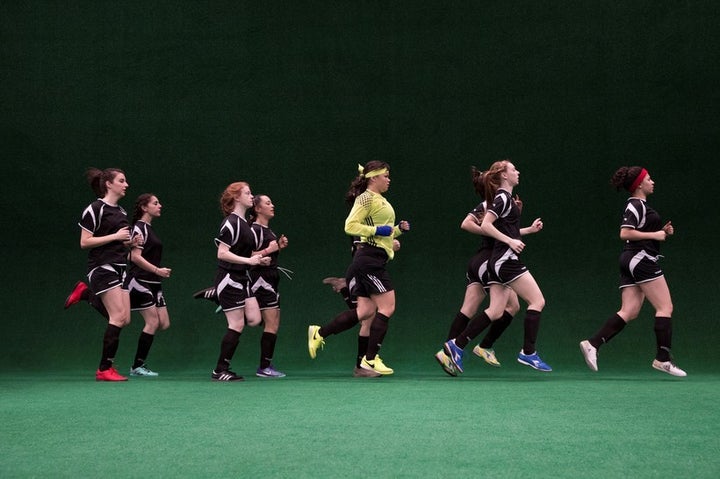 After two brief runs last year, Sarah DeLappe's exciting play about a pack of teenaged soccer players arrived at Lincoln Center Theater's Mitzi Newhouse in November. DeLappe and director Lila Neugebauer provide a jolt of theatrical magic, featuring a young and talented cast.
Honorable Mention goes to: Amy Herzog's Mary Jane (NYTW), Jeffrey Hatcher's The Government Inspector (Red Bull), the Shakespeare in the Park production of Julius Caesar, August Wilson's Jitney (MTC), Richard Nelson's Illyria (Public), Max Posner's The Treasurer (Playwrights Horizons)
Support HuffPost
The Stakes Have Never Been Higher
Related
Popular in the Community