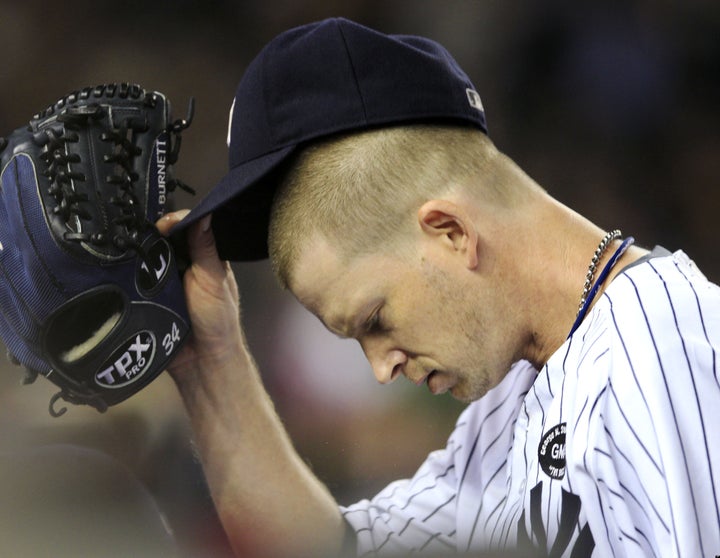 UPDATE: According to his agent Darek Braunecker, Yankees pitcher A.J. Burnett is not getting divorced.
"A.J. Burnett went through a terrible divorce and he still might going through it. His wife was vindictive and spiteful. I don't even feel comfortable telling you everything. The stories are ugly," Herd reportedly said.
Braunecker told reporters that ESPN radio host Colin Cowherd's allegations were "false," and that he had "no idea" what he was talking about.
The comment caused fans to speculate that a divorce may have been the cause of Burnett's underwhelming season last year.
He and his wife Karen have two children.
Related