If you thought throwing down a protest slogan with some sidewalk chalk was a safe way to practice civil disobedience, think again.
A few days after a judge ruled that a San Diego, Calif. man must stand trial on 13 counts of vandalism over anti-big bank messages written in water-soluble chalk outside Bank of America branches -- which together carry a maximum of 13 years in jail or a $13,000 fine -- comes this story out of Pennsylvania. Sean Kitchen of Raging Chicken Press reports on the strange conclusion to a protest at the state capitol that sought to pressure Gov. Tom Corbett (R) to expand Medicaid under Obamacare:
Late last night, the demonstrators were escorted out of the capitol, and afterwards some of the demonstrators went back to governor's mansion to continue their demonstration. However, while at the governor's mansion, a health care activist -- AJ Marin -- was arrested for "chalking" on a public sidewalk. According to his citation, he was arrested for writing a "derogatory remark about the governor on the sidewalk." The "derogatory" comment that AJ was arrested for stated: "Governor Corbett has health insurance, we should too."
Here's a photo of Marin's message, via Kitchen: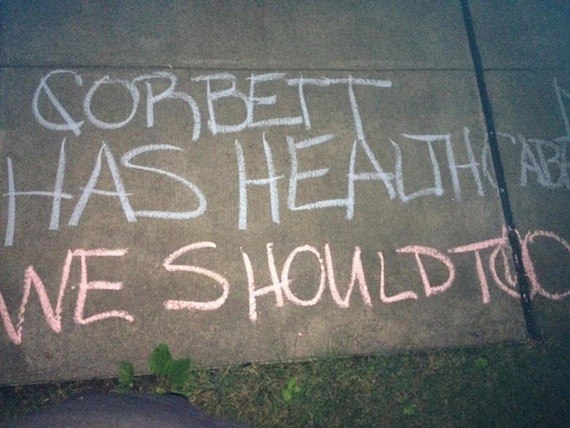 Corbett announced in February that he wouldn't support expanding Medicaid rolls to at least 500,000 Pennsylvanians under President Barack Obama's health care law. Democrats have been seeking to find a path forward, however, with lawmakers in the state Senate currently working to craft a bipartisan piece of legislation to offer health care coverage to more low income residents.
While they continue to wrangle support for a Medicaid expansion bill, protesters have trickled to the state capitol to voice their support for the measure, which studies have shown would provide a significant boost to the state's GDP and employment numbers.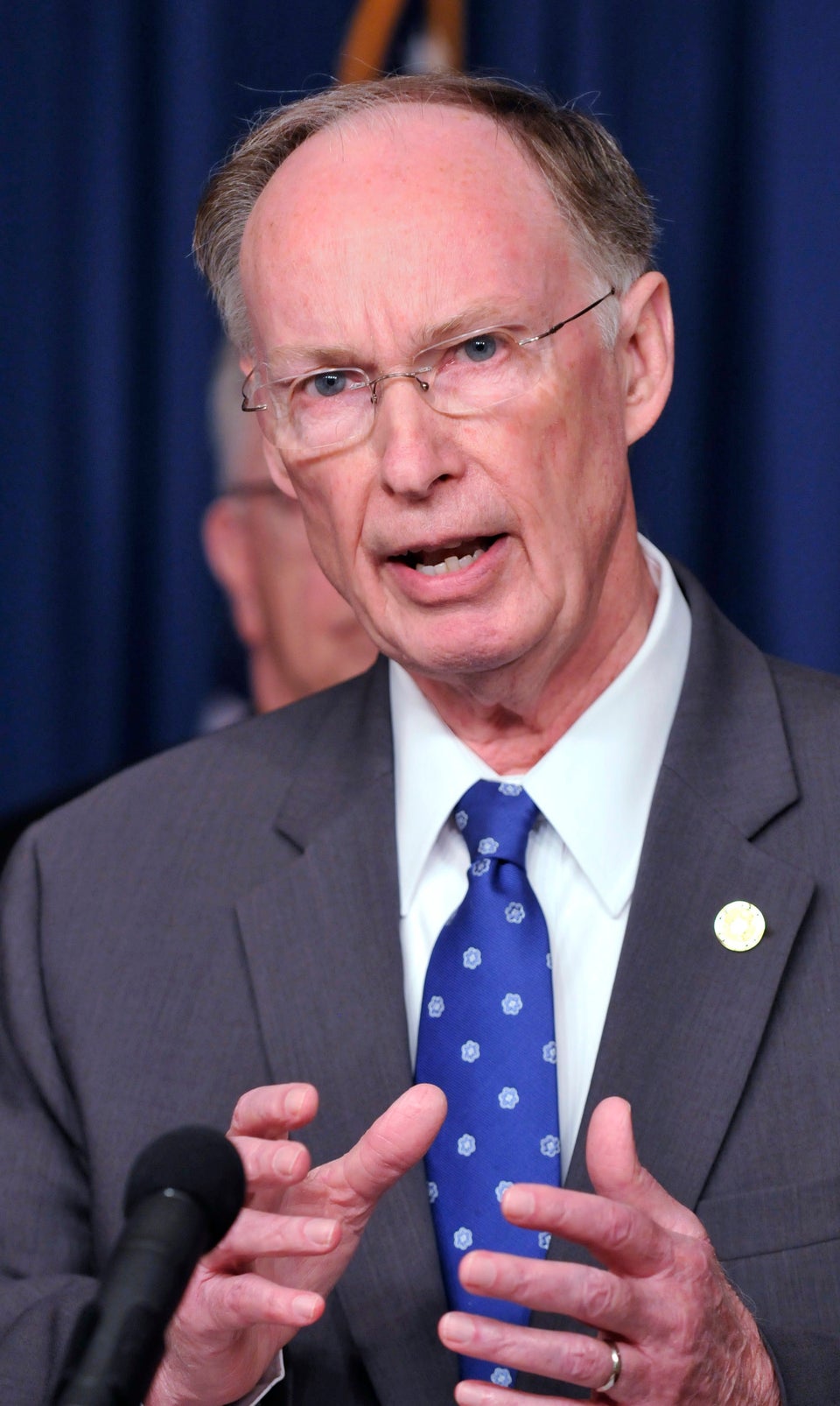 United States Governors
Popular in the Community