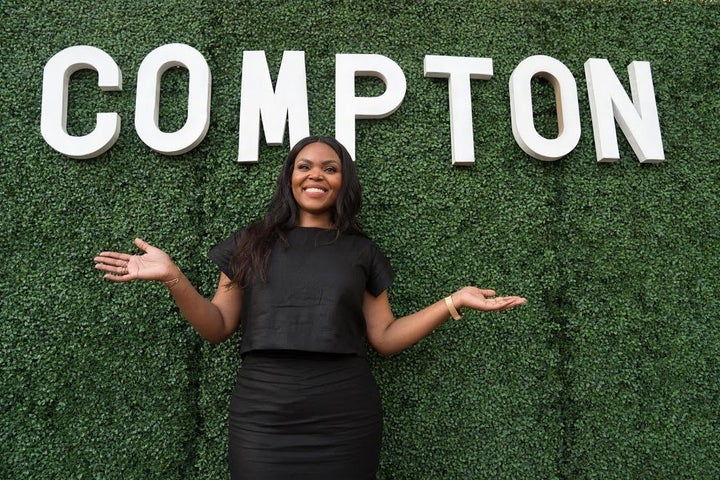 UPDATE ― 7/10: Aja Brown was sworn in for her second term as Compton's mayor on July 7. After taking her oath to serve another four years in office, the 35-year-old told the audience of 500 that now is the "time to move forward."
"Onward. It's time to finish the work," she said. "If it isn't about progress, it's petty. Put it aside."
Brown continued by saying she ran for mayor because she believes she can bring change to the city.
"Progress comes at a price," she said. "You have to be willing to make tough calls and takes the hits. For those of you that have followed the last four years, you know that we've had our fair share. But I can tell you without a doubt that this journey has been nothing short of amazing and I give God all the glory and thank the residents from the bottom of my heart for allowing me to serve as your mayor."
Watch Brown's swearing-in for her second term in the video below.
PREVIOUSLY: Aja Brown, the incumbent mayor of Compton, California, has been re-elected to lead the city for a second term.
The 35-year-old ― who made history in 2013 at age 31 when she was elected as the city's youngest mayor ever ― won about 62 percent of the vote, defeating former Mayor Omar Bradley in Tuesday's election, KABC reported.
During the primary, Brown won by 20 points, a little less than what she needed to avoid a runoff with Bradley, according to KABC. Brown's campaign strategy was to stress the work that she started and needed to finish in order to improve Compton via a "12-Point Plan." That includes youth development, economic growth, culture and arts, safety and infrastructure.
Bradley's conviction for misusing city funds after he left office in 2001, though overturned on an appeal, didn't help his campaign. Brown told the local outlet that after the city "overcom[ing] decades of corruption," it's time for progress.
"Our unemployment rate has dropped from 18.5 percent to 7 percent so we're focusing on the last 7 percent to make sure Compton residents are involved in the beautiful restoration of our city," Brown said.
"Throughout this campaign, we witnessed the love that Compton residents have for their city and the interest they have in our shared vision for Compton's future," said Brown, who's campaign slogan was "Let's Finish The Work."
She also announced the "largest street reconstruction project" in the city's history, aimed at fixing and maintaining the condition of the streets. As she enters her second term, Brown is also preparing a reform package that would "moderniz[e] city government and long term property tax reform."
"Progress is a process," she said in the statement, "and I'm humbled and honored that Compton voters chose to keep up the momentum and finish the work that we've started together!"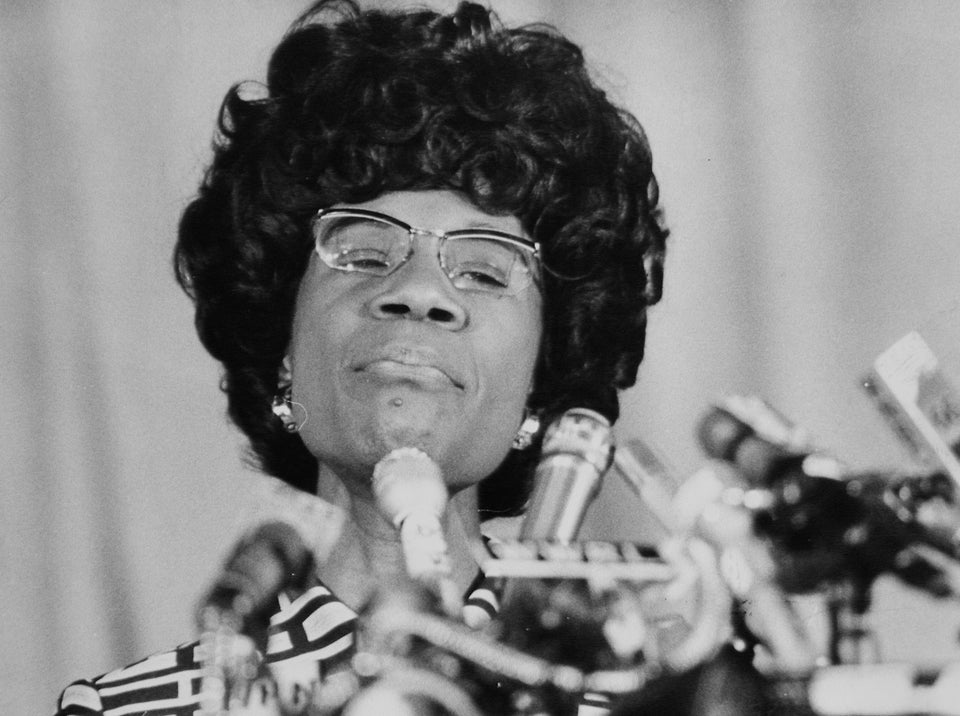 35 Queens Of Black History Who Deserve Much More Glory