About 200 people gathered Saturday at the Pink Houses in East New York, Brooklyn, for a march to protest the death of Akai Gurley, who was shot and killed inside the housing project by an NYPD officer in November. The march was organized by AnswerCoalition.org and other groups.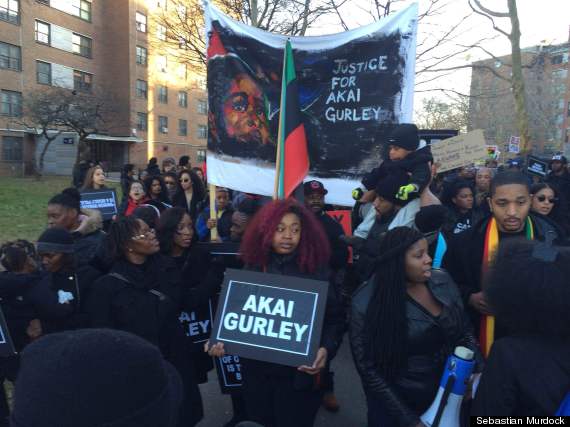 Christine Yvette-Lewis, 46, is an organizer for Domestic Workers United who said she came to the protest to remind people of Gurley's untimely death. "The struggle for human rights and justice brought me here," Yvette-Lewis said. "I'm here to represent the masses of women who take care of children, and the children who were lost."
"Who mourned for Eric Garner when his life was snuffed out of his body?" she said. "Who mourned for Michael Brown? Who mourns for Akai? The city was business as usual. All lives matter. The policemen's lives matter, but so does Akai's."
NYPD rookie Peter Liang was conducting a "vertical patrol" -- a sweep of often-dark staircases -- inside the Pink Houses on Nov. 20, when he accidentally discharged his weapon, he said, after being startled by Gurley, who happened to be entering the stairwell below with his girlfriend. The gunfire killed Gurley, who was 28.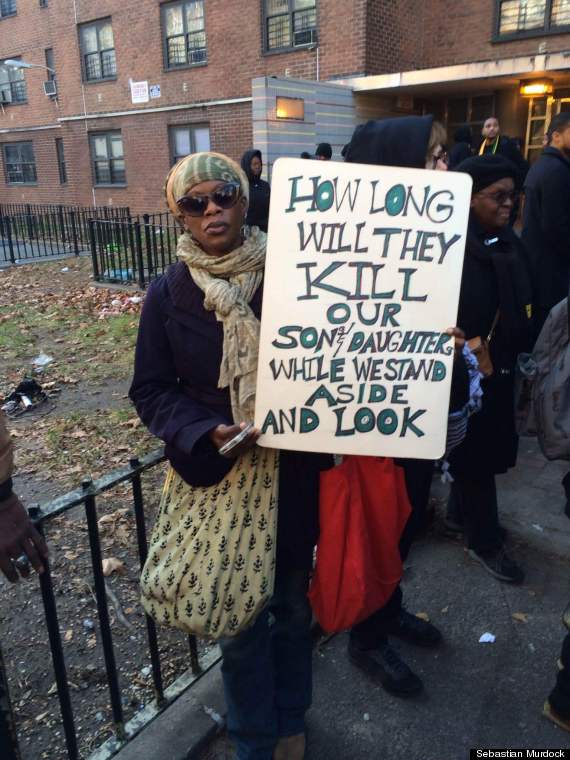 Christine Yvette-Lewis protests the killing of Akai Gurley in Brooklyn on Saturday.
Karen Blondel, an engineer technician participating in the march, said she was there to represent Gurley.
"I feel terrible that he was killed for no reason in a stairwell," Blondel said.
During the march, Blondel approached a group police officers and asked that the "good cops" set an example for the "bad cops."
"Show them how they should be responding," Blondel said while holding a sign that read, "Racism Is A Deadly Force." "I know there are good cops out there. I'm asking [good police officers] to step forward."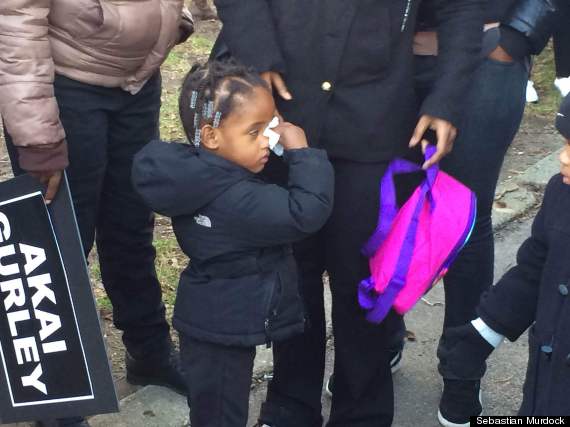 Akai Gurley's 2-year-old daughter, Akaila.
New York Police Commissioner Bill Bratton said the shooting was "an unfortunate accident," and called Gurley "a total innocent."
The New York Daily News reported that in the minutes after the shooting, Liang texted his union representative before contacting his partner or calling for medical assistance.
Kenneth P. Thompson, Brooklyn's district attorney, announced in early December that he would impanel a grand jury to investigate the case.
Before You Go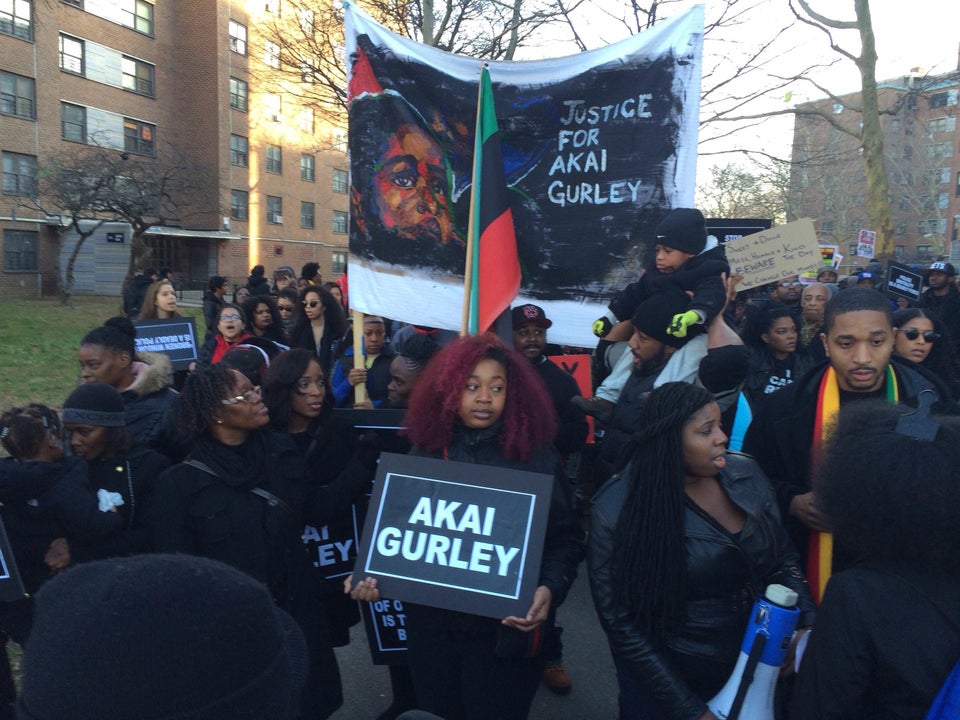 Sebastian Murdock / The Huffington Post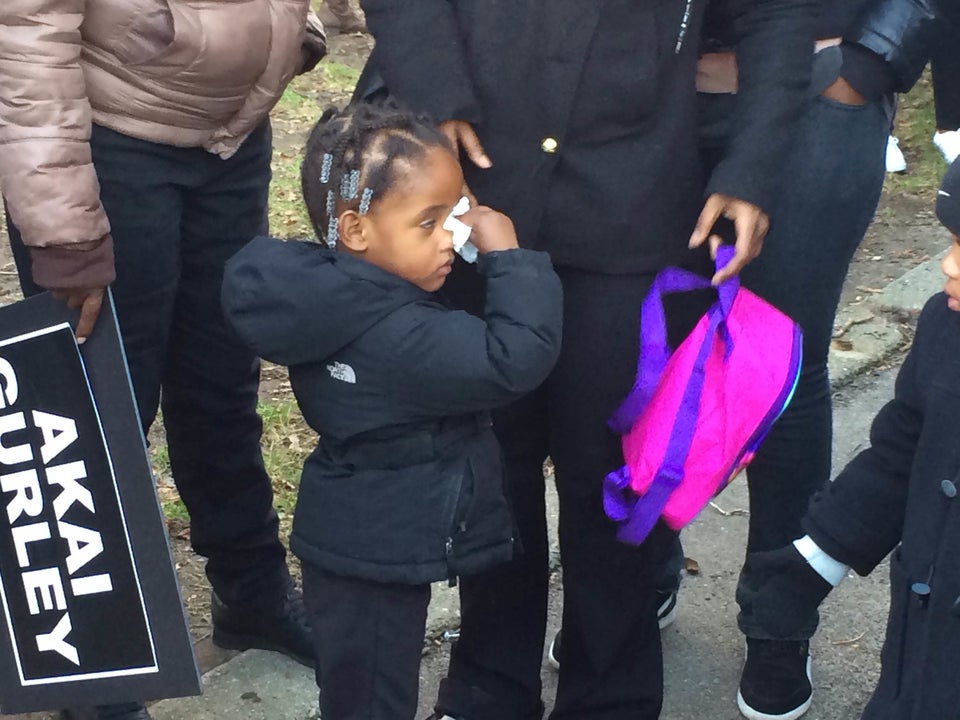 Sebastian Murdock / The Huffington Post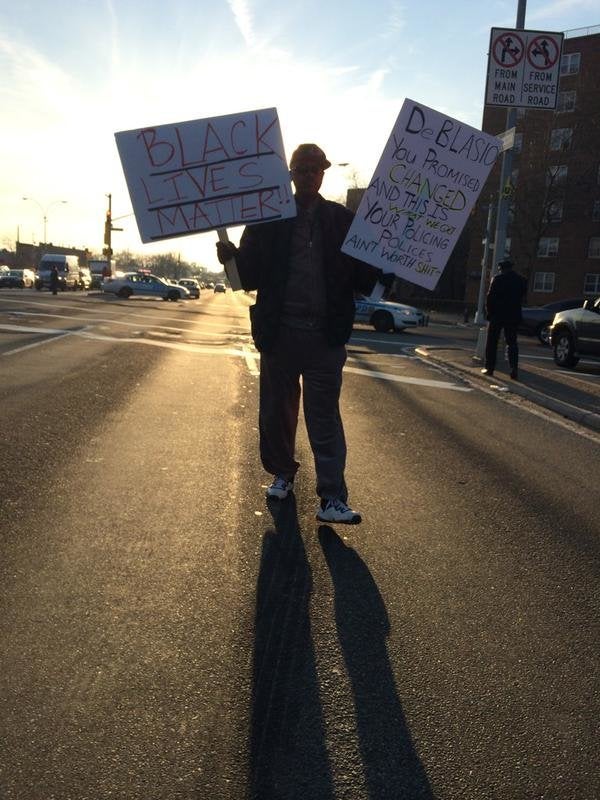 Sebastian Murdock / The Huffington Post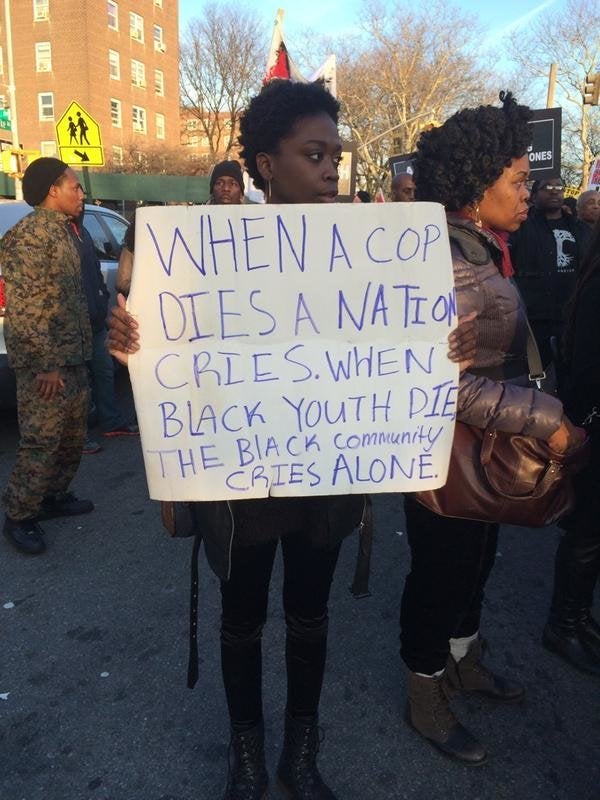 Sebastian Murdock / The Huffington Post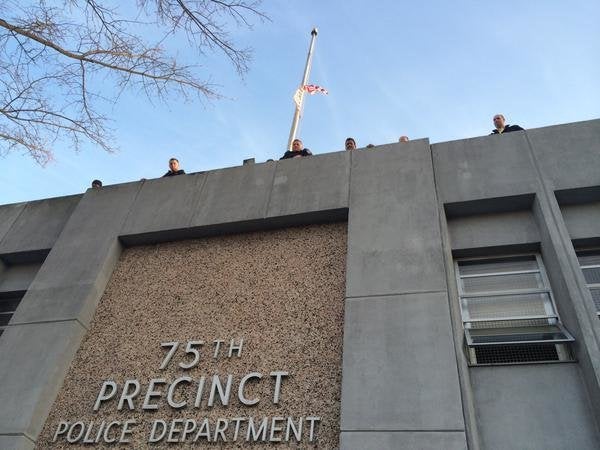 Sebastian Murdock / The Huffington Post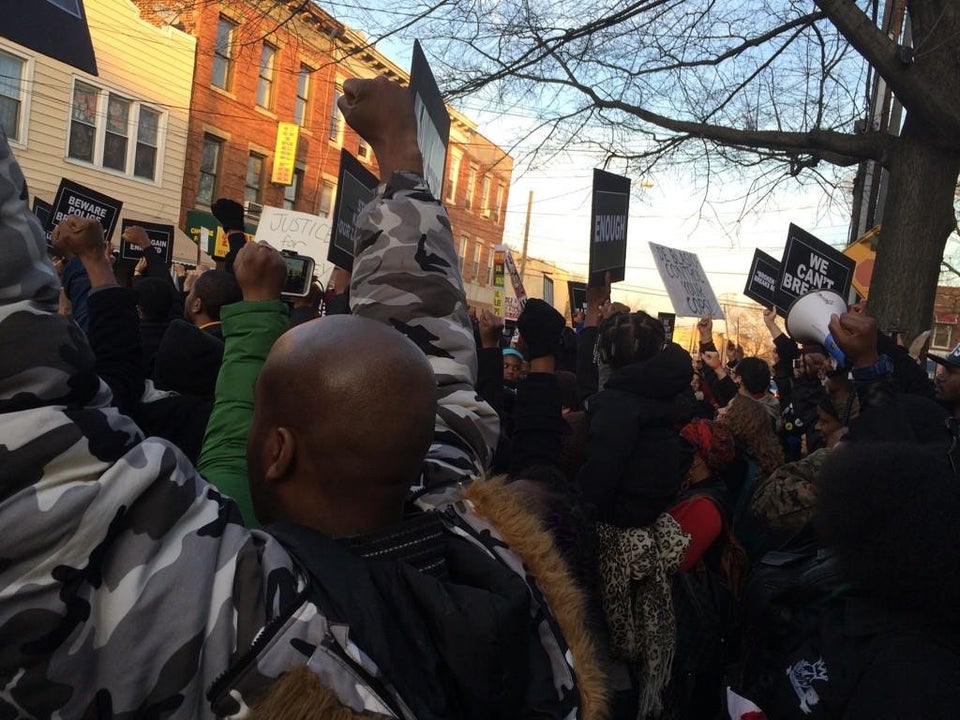 Sebastian Murdock / The Huffington Post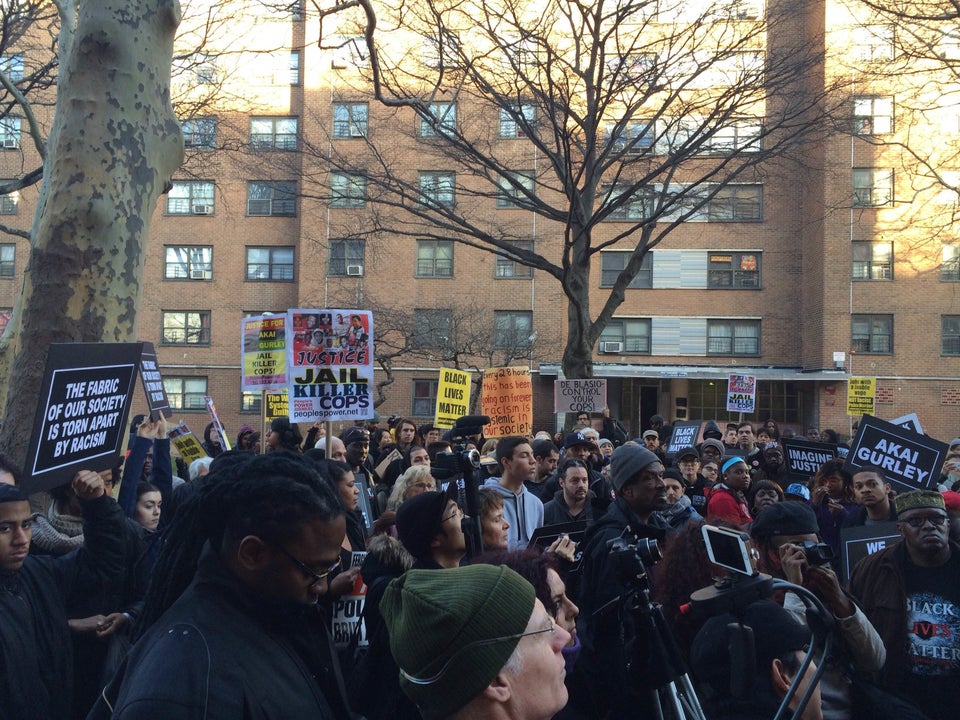 Sebastian Murdock / The Huffington Post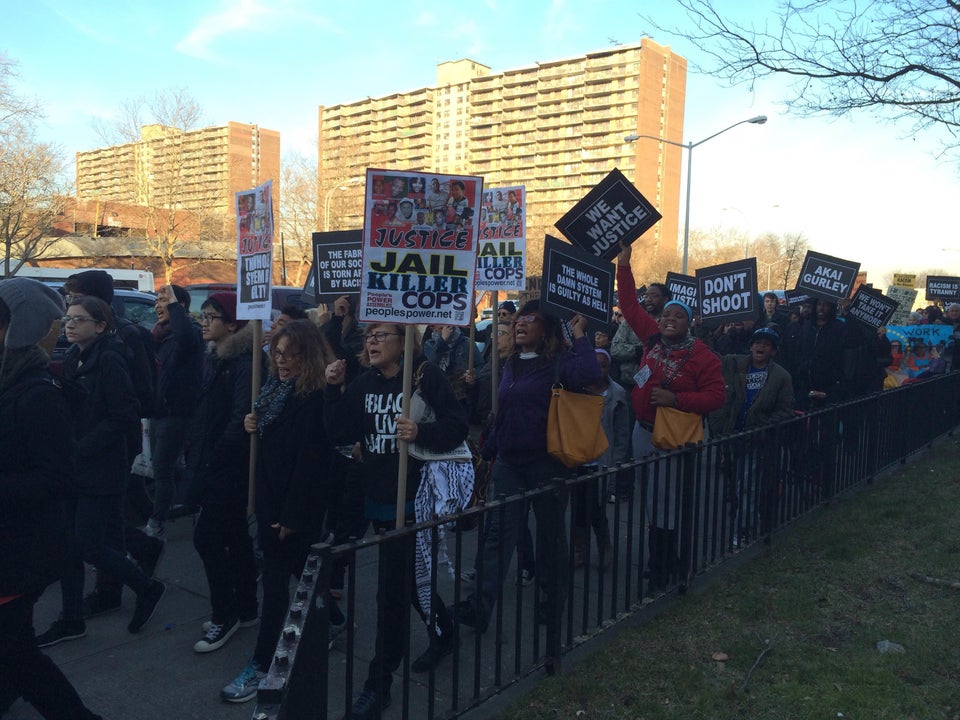 Sebastian Murdock / The Huffington Post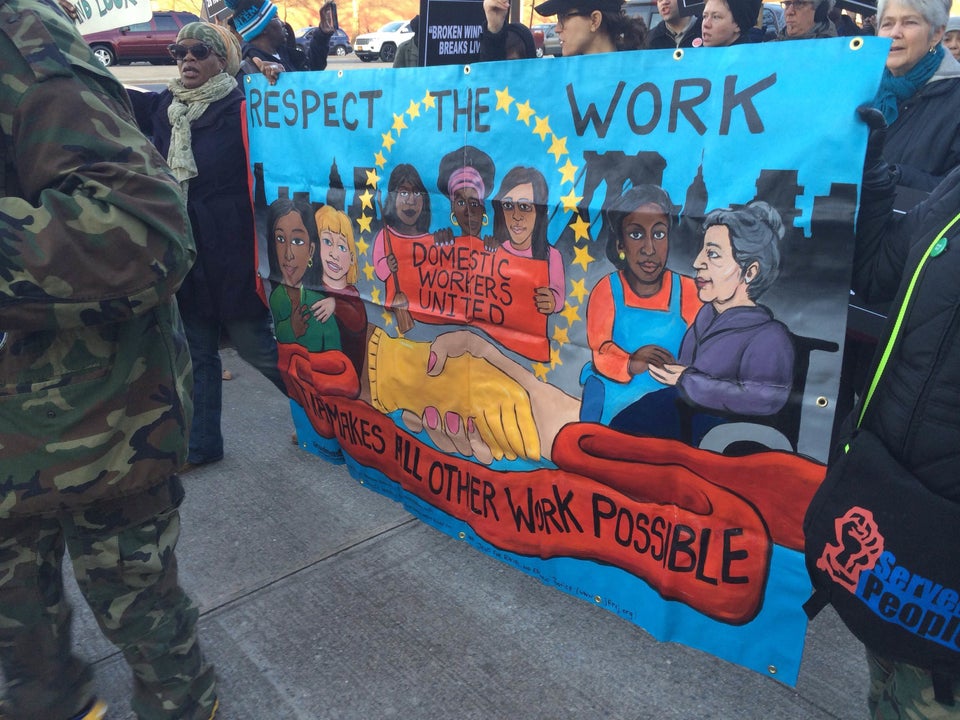 Sebastian Murdock / The Huffington Post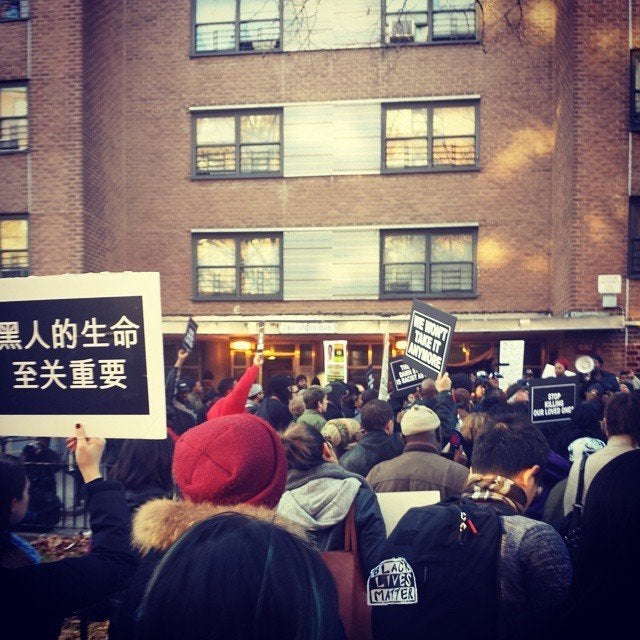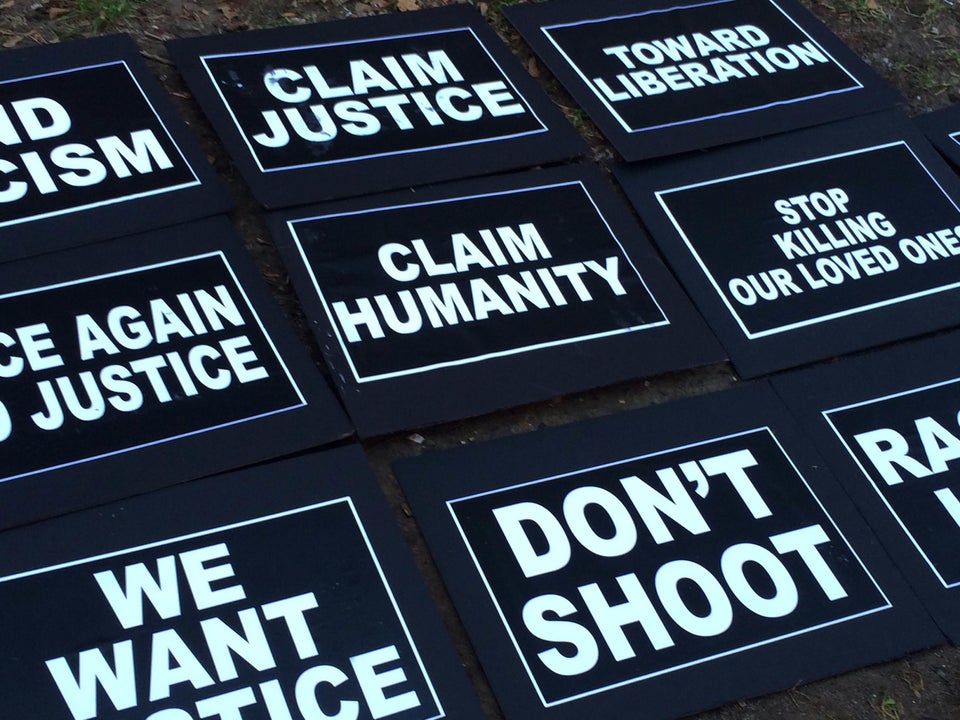 Sebastian Murdock / The Huffington Post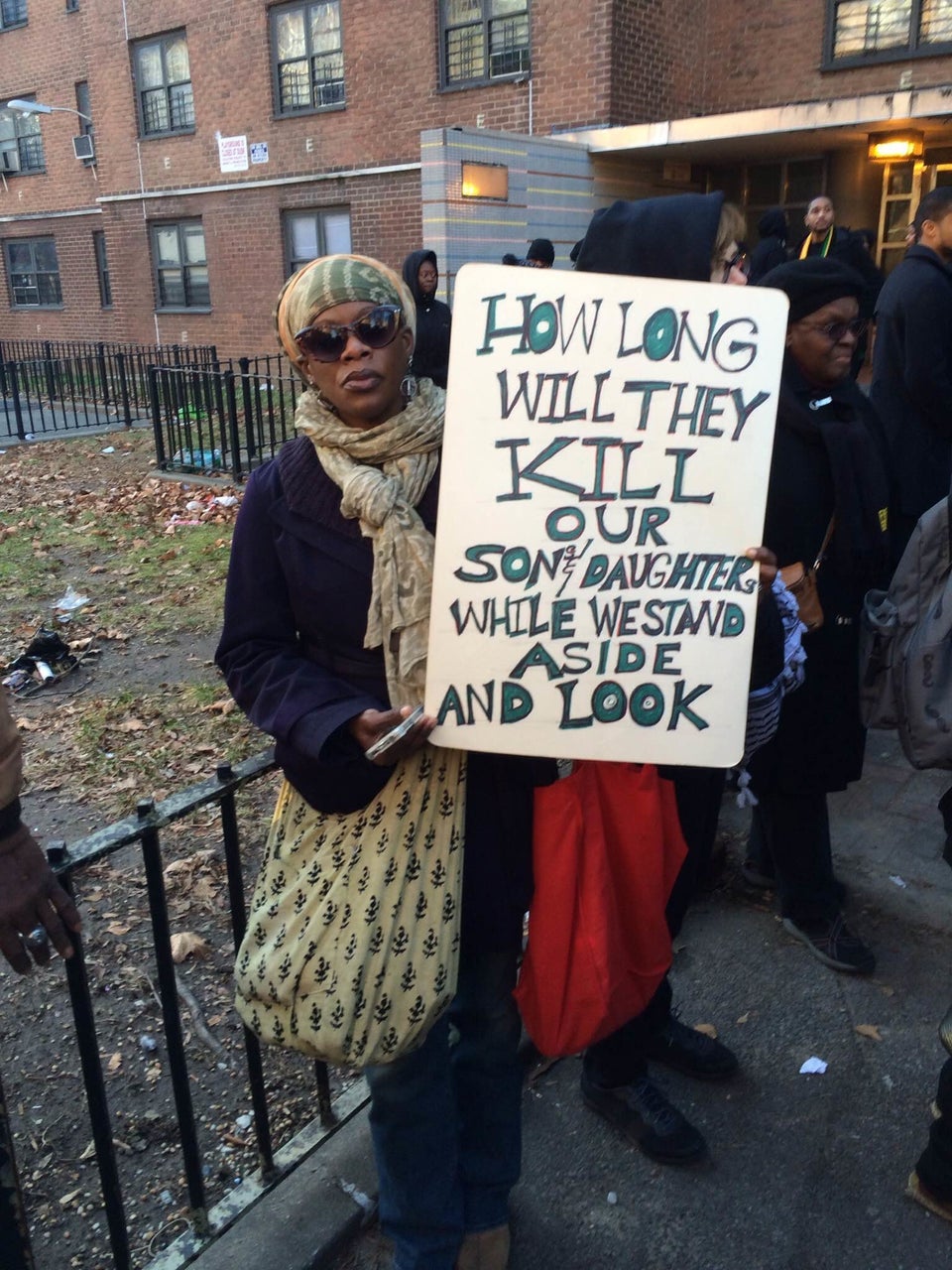 Sebastian Murdock / The Huffington Post
Popular in the Community