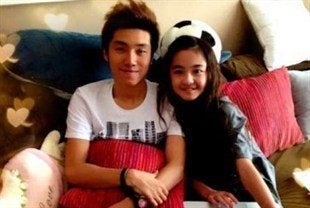 Zhang Muyi, a 24-year-old pop star from China, made shockwaves recently when he publicly declared his love for Akama Miki, a 12-year-old Canadian-based child model.
"Wait until I'm old enough to marry you, and then I'm going to say 'I do,'" Miki wrote on Muyi's Weibo page, where she has 500,000 followers, just after her 12th birthday. "I simply can't wait for these next four birthdays of yours to pass, I'm counting down each one," he wrote back.
So, are the pop star and model engaged in a publicity stunt (as one paper suggests?) Or is this a real relationship? No one seems to be sure.
See one of their music videos below:
Popular in the Community