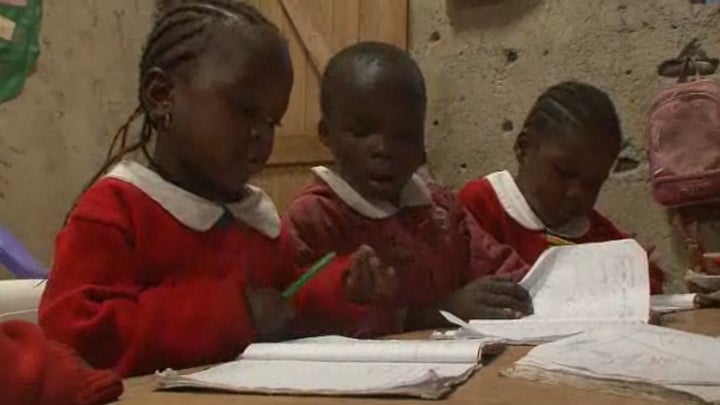 While many students around the world are still enjoying their summer vacations, one very talented group of young women in Kenya is just getting ready to graduate.
Meet the AkiraChix, a team of young ladies dedicated to information technology (IT) innovation, and to setting new gender stereotypes in the otherwise male-dominated turf. Participating girls are provided with resources and training in the creation of new IT tools, and in return they use these skills to develop tech-based solutions to some of the problems they witness in their everyday life.
Daphine Lutende is one AkiraChic set to graduate from the AkiShika Training Program this weekend, a ten month course providing participants with free mentorship and education on software programming, web design, computer literacy and entrepreneurship. Now, after the long journey, that included having to raise their own funding to run training sessions, girls like Daphine consider their lives already transformed for the better.
Daphine describes that, "Life was tough having no knowledge of computers. Getting a job was hard," and that without computer skills, "Only low income jobs that aren't attractive to people could be found."
The AkiShika Program has changed her reality. "Now I've come to meet many people and developed ideas that can help me move forward," she explains, "After graduation, I don't think I'll remain where I am right now. I am now able to see opportunities and work towards them, as I know the AkiraChix will help me work on the ideas and challenges I might face."
Part of what makes the AkiraChix so noteworthy is their focus on women, in a field where gender discrimination still remains too rampant. Women are both under-represented, with most influential IT events and conferences still featuring largely male-dominated panels, and misrepresented, with producers and consumers alike blatantly objectifying women in conducting their "business".
Just as the AkiraChix fight gender discrimination by identifying women as equals in producing and consuming IT applications, they are also redefining stereotypes on the 'developed' and 'developing' world, by shedding a light on Kenya, a country still on the low end of the Human Development Index (ranking 131 out of 172).
Despite the poor health, education, and living standards that such a ranking represents, Kenya has been the birthplace of many of the most successful mobile phone-based tools available today: Ushahidi, EpiSurveyor, and M-PESA were all largely developed and launched in Kenya. In fact,the World Bank predicts Kenya's economy to grow by 6% in 2012, largely due to the boom in their IT industry.

Further, Kenya leads the way for the African continent in the social development of the IT community, evidenced by creative spaces like i-Hub that provide public space for IT innovation. Additionally, though only 26% of the population are accessing internet, the Communications Commission of Kenya recently reported that 99% of Kenyans who do access the internet are doing so through their mobile phones.
The supply of innovative products matched by the demand for these new services means there are profitable business models developing around mobile phone applications and tools. And it is girls like the AkiraChix whose formal training and ability to overcome adversity who will ensure that future applications do more than make a profit; they will make a difference in people's daily lives as well.
Like Hildah Moraa, an AkiraChic who has developed an application called M-Order, an efficient way for clients to order, view and pay suppliers for products without having to physically travel to distribution centers, saving small business owners valuable time and money.
Or AkiraChic Susan Oguya, the CTO of M-Farm. Susan's award winning software solution enables farmers to check price information from their mobile phones, providing them access to virtual group buying and to affordable farm inputs, as well as connecting them to buyers. Since October of 2010, M-Farm's active user base has already reached 1,200 farmers.
AkiraChix is a program worthy of replication across the globe, inspiring girls, especially from disadvantaged backgrounds, to become transformational leaders in one of the most relevant fields of the day, IT, and to increase the number of women in the tech field. (Interested new members can sign up here)
As her first cohort of girls prepare to graduate this Saturday, August 6th, the President of AkiraChix, Judith Owigar, offers, "For the students, the sunset will no doubt be better than the sunrise...they are now looking forward to their full integration into the 'tech world', and to subsequently become its ambassadors."
The sunset of Daphine's graduation, and with it the launch of more creative, strategic, and solutions-focused leadership, represents a sunrise worth waking up to see.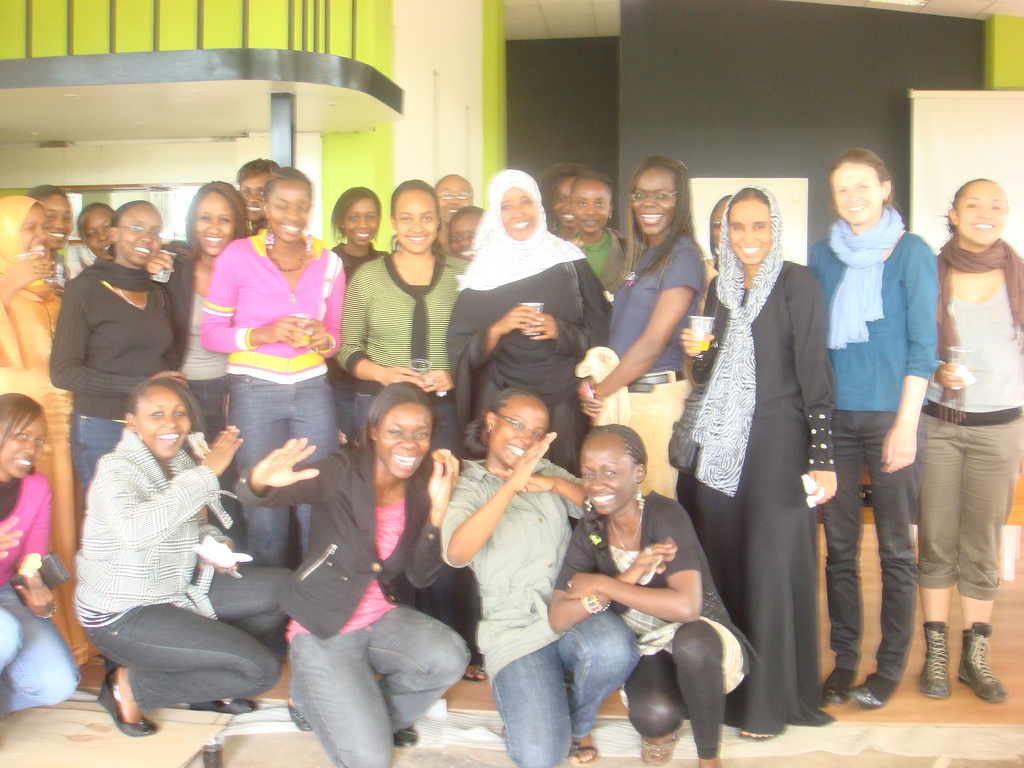 Related
Popular in the Community